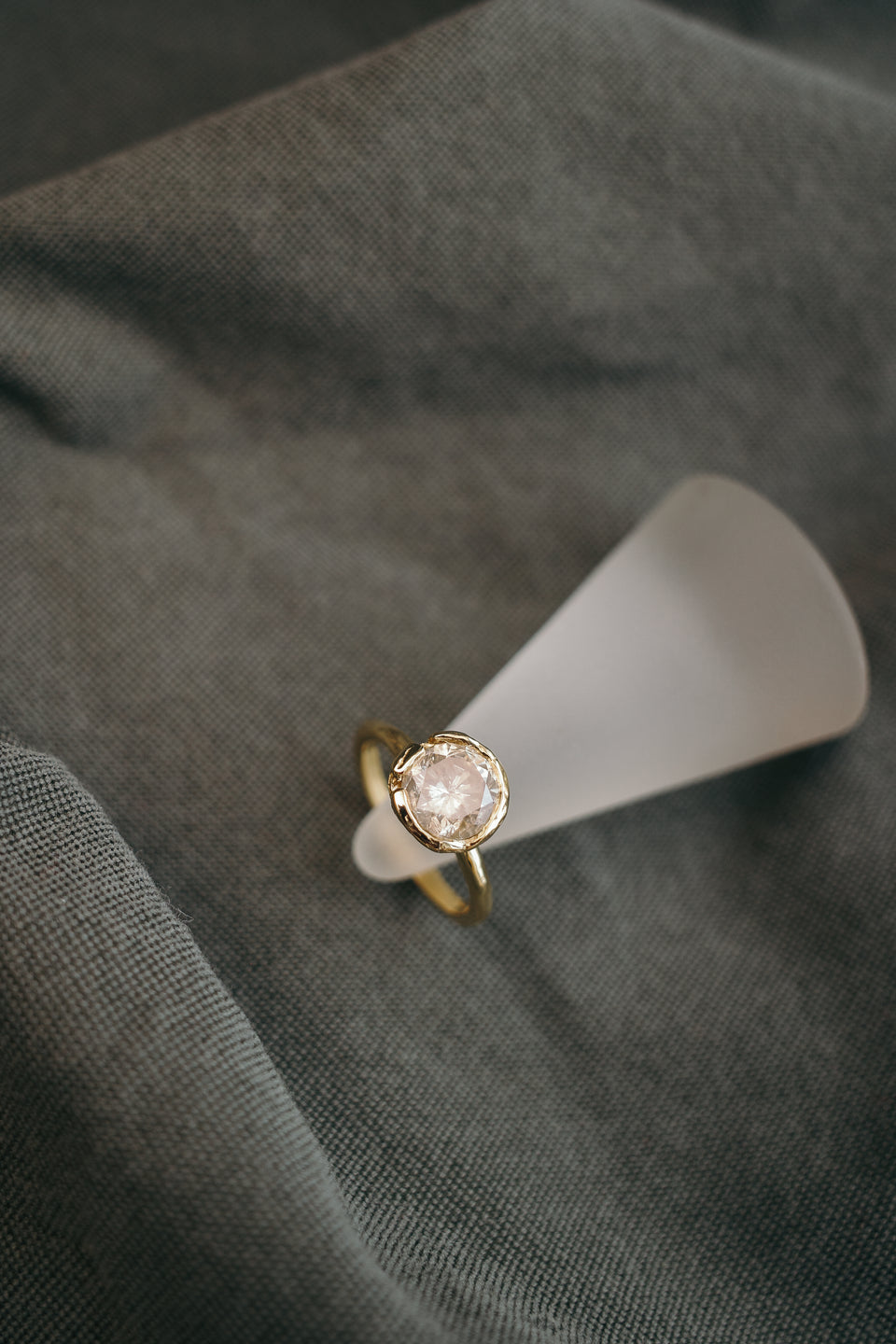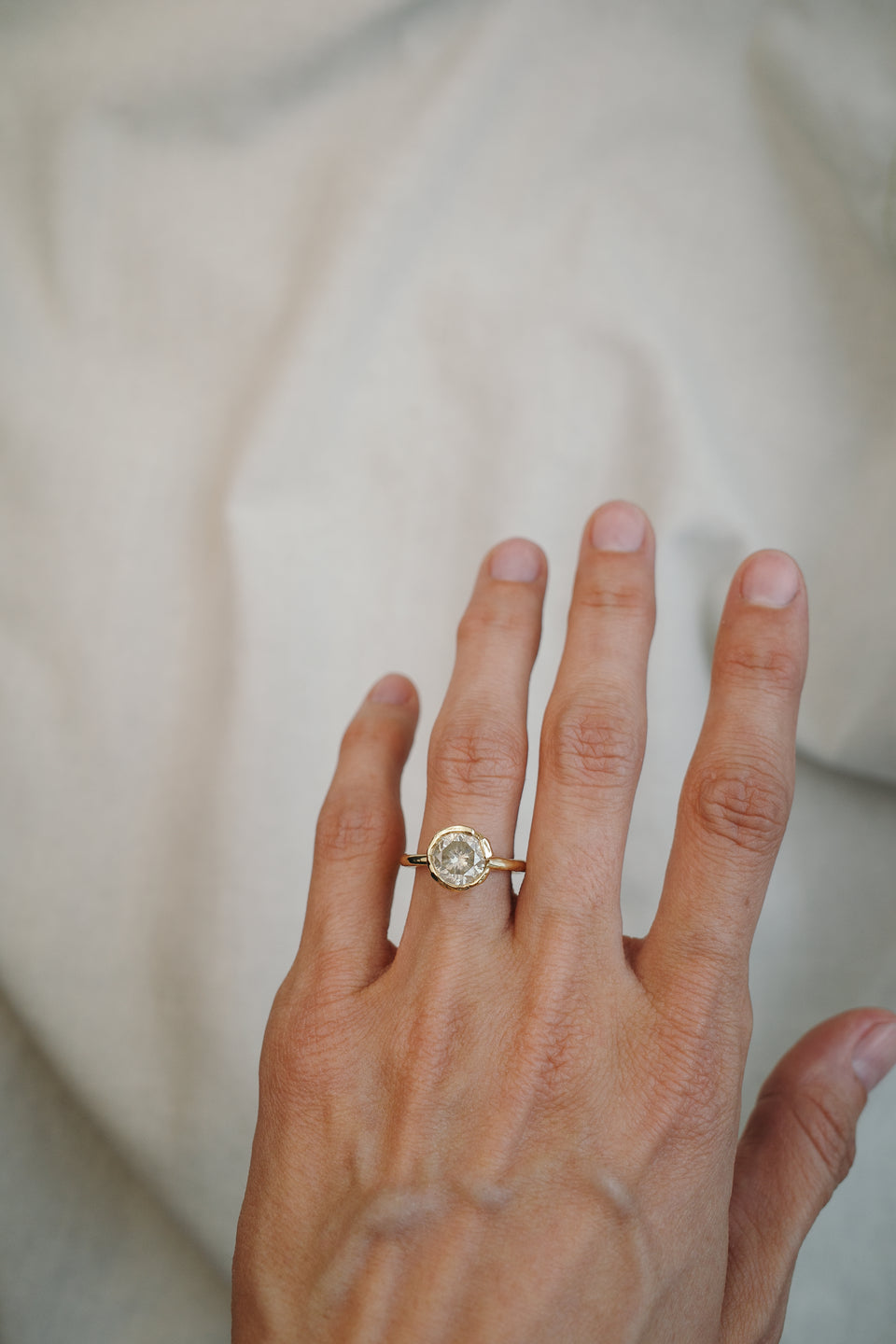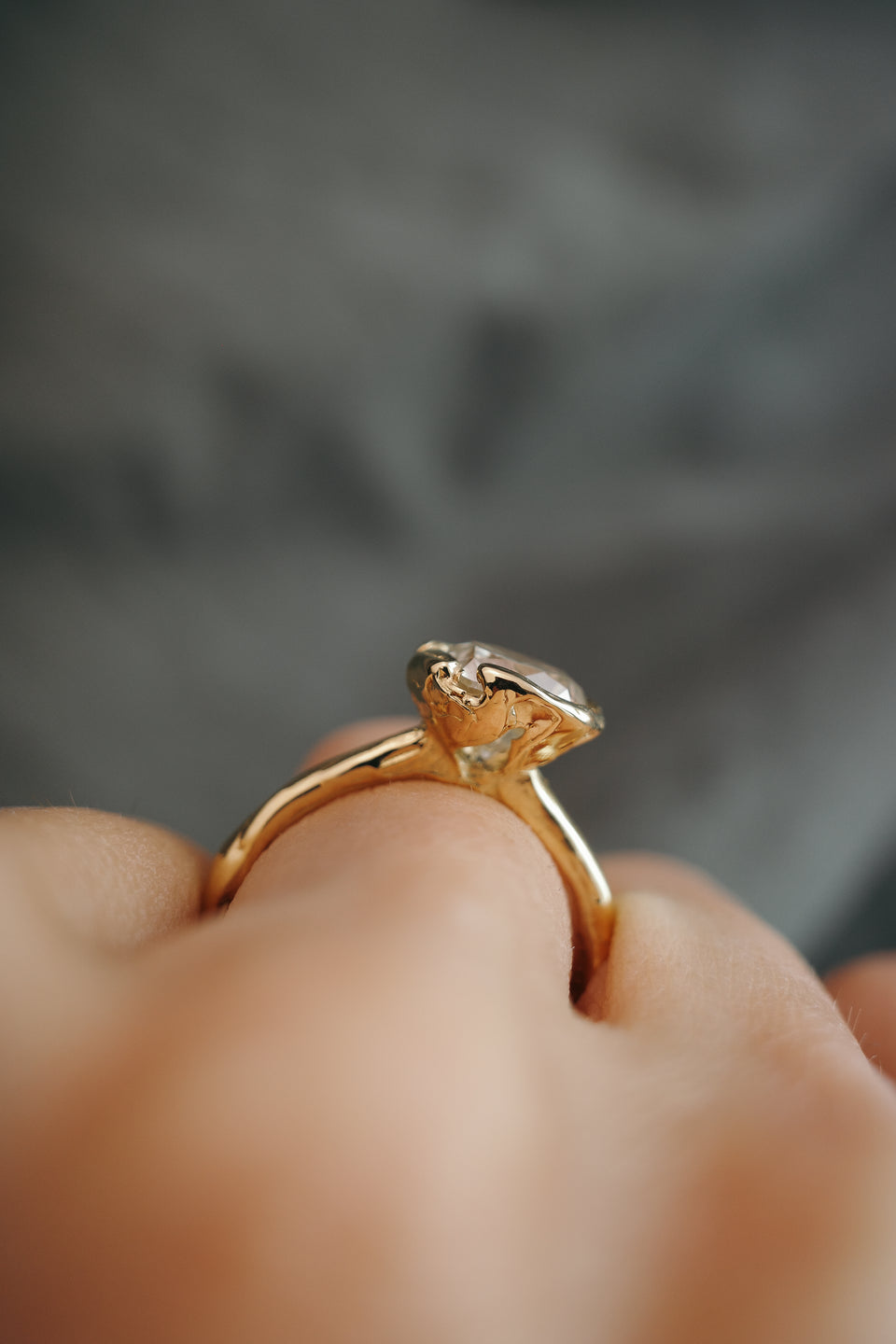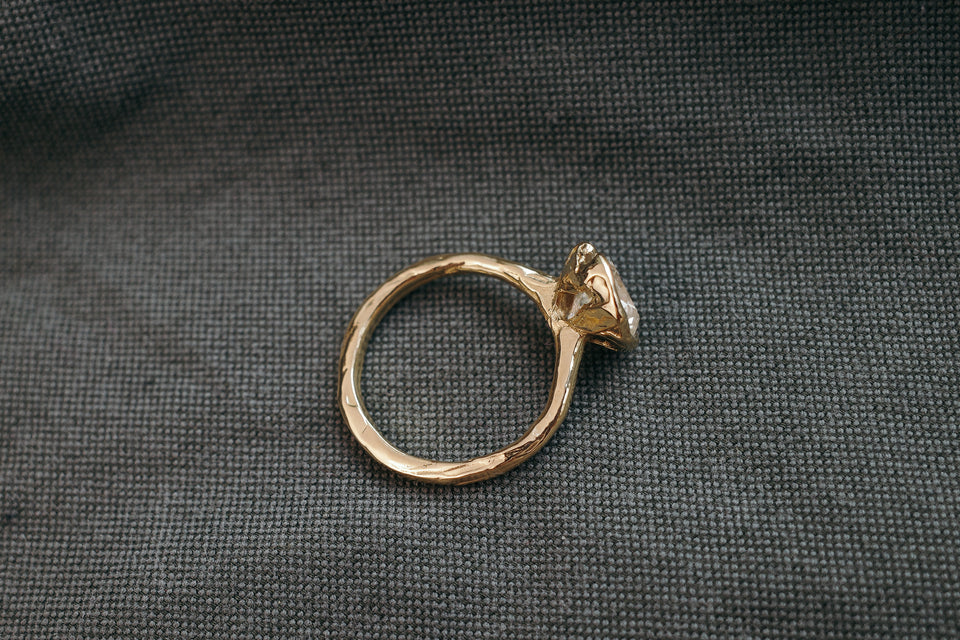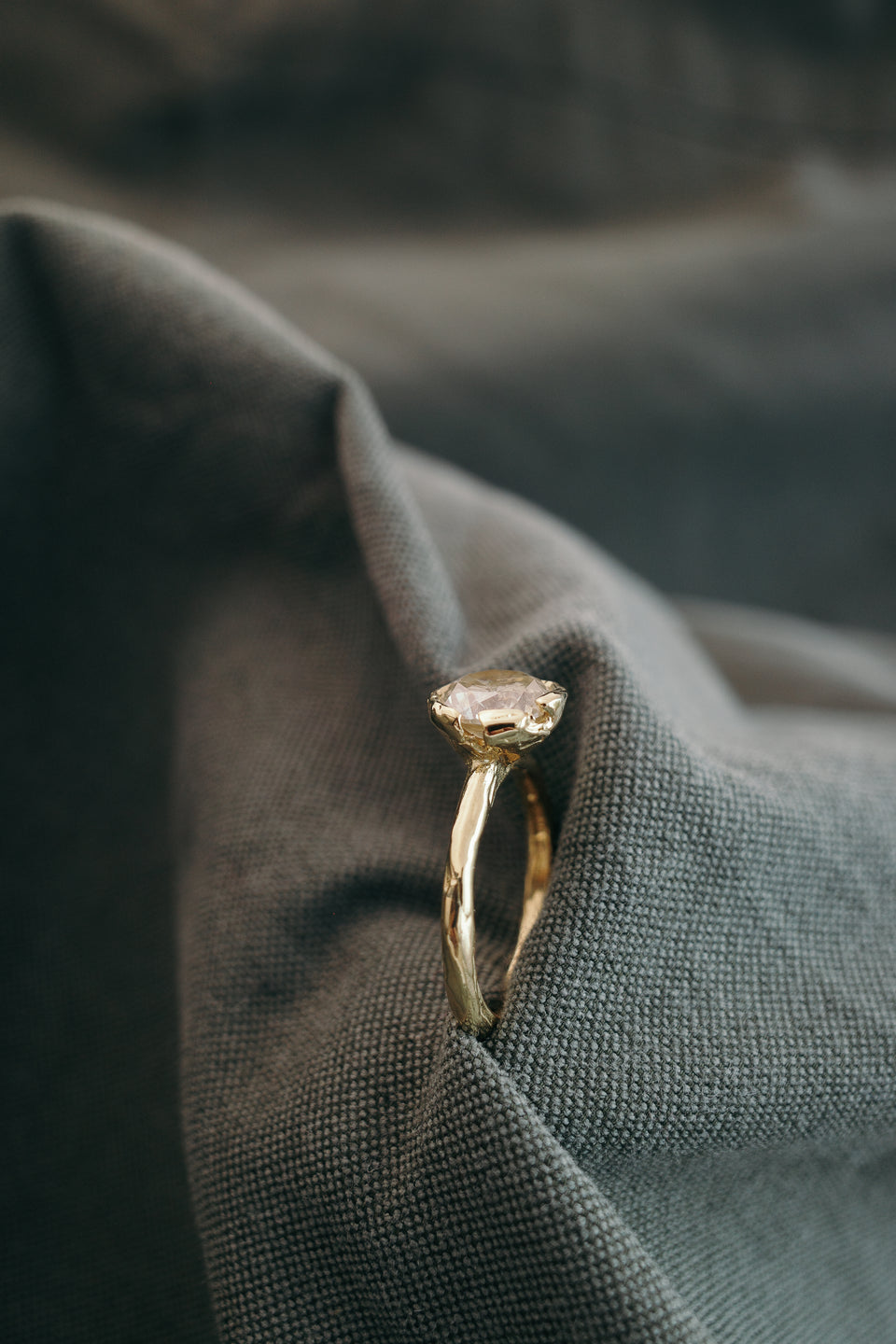 Molten Gold Diamond Solitaire
by We Are Arrow
THIS ONE.  It is something else!
An absolutely dazzling Diamond with an icy/golden/champagne hue is at the centre of a truly one of a kind mount.  Waves of liquid gold wrap around the Diamond as if frozen in time. Breaks in the waves let you see through the cup of gold that holds this Diamond, letting in light to illuminate the stone and show its beauty from every angle. Such a beautiful blend of soft, organic, earthy texture to hold this jaw dropping Diamond. 
- Solid 18 karat Fairmined Gold
- Fully UK Hallmarked
- 2.03 carat Diamond is 7.8mm in diameter
- Stone + mount is 9.7mm in diameter
- Band is 2mm wide
- UK Size L

We include one free resize with each ring. Contact us if you would like to resize before shipping/collecting, alternatively we can resize your piece after it's been tried on.

Fairmined is an assurance label that can help you to feel confident in the ethics of your jewellery. The gold is fully traceable to a small, artisanal mine in Iquira, Columbia that is locally owned and responsibly operated, free of conflict, child labour, and environmental harm. Read more about Fairmined Gold here. 
An explanation of our ethical practices can be found here.