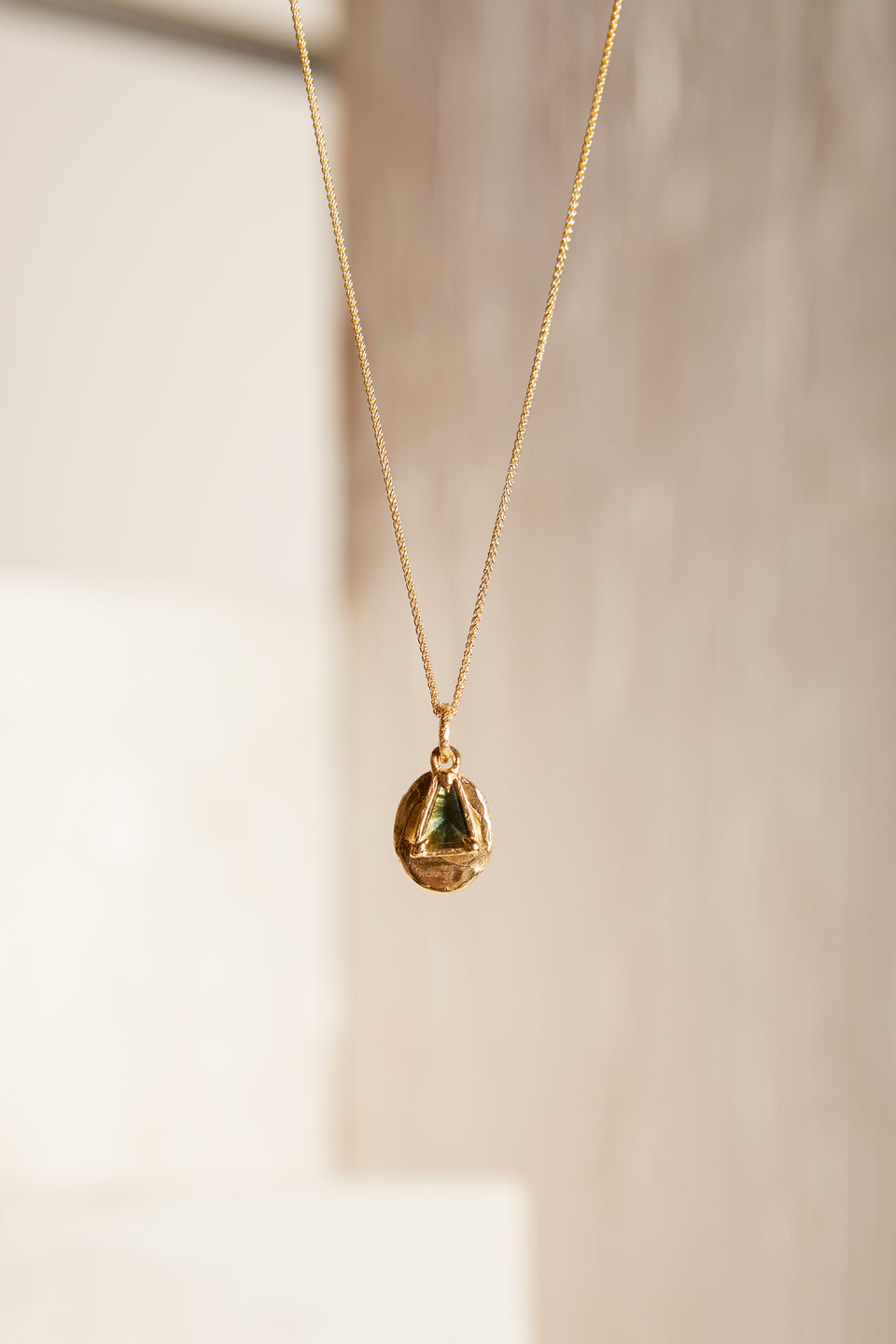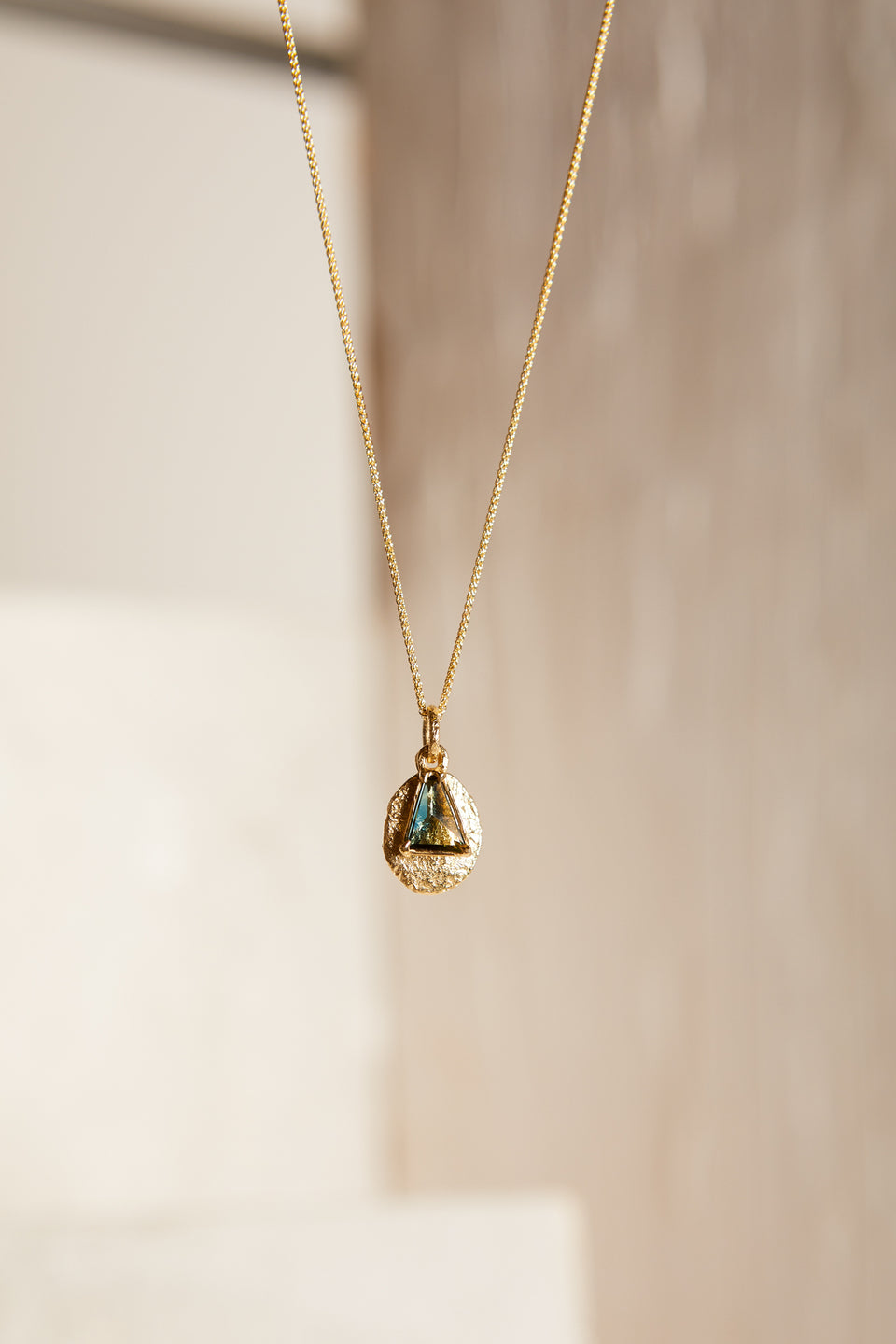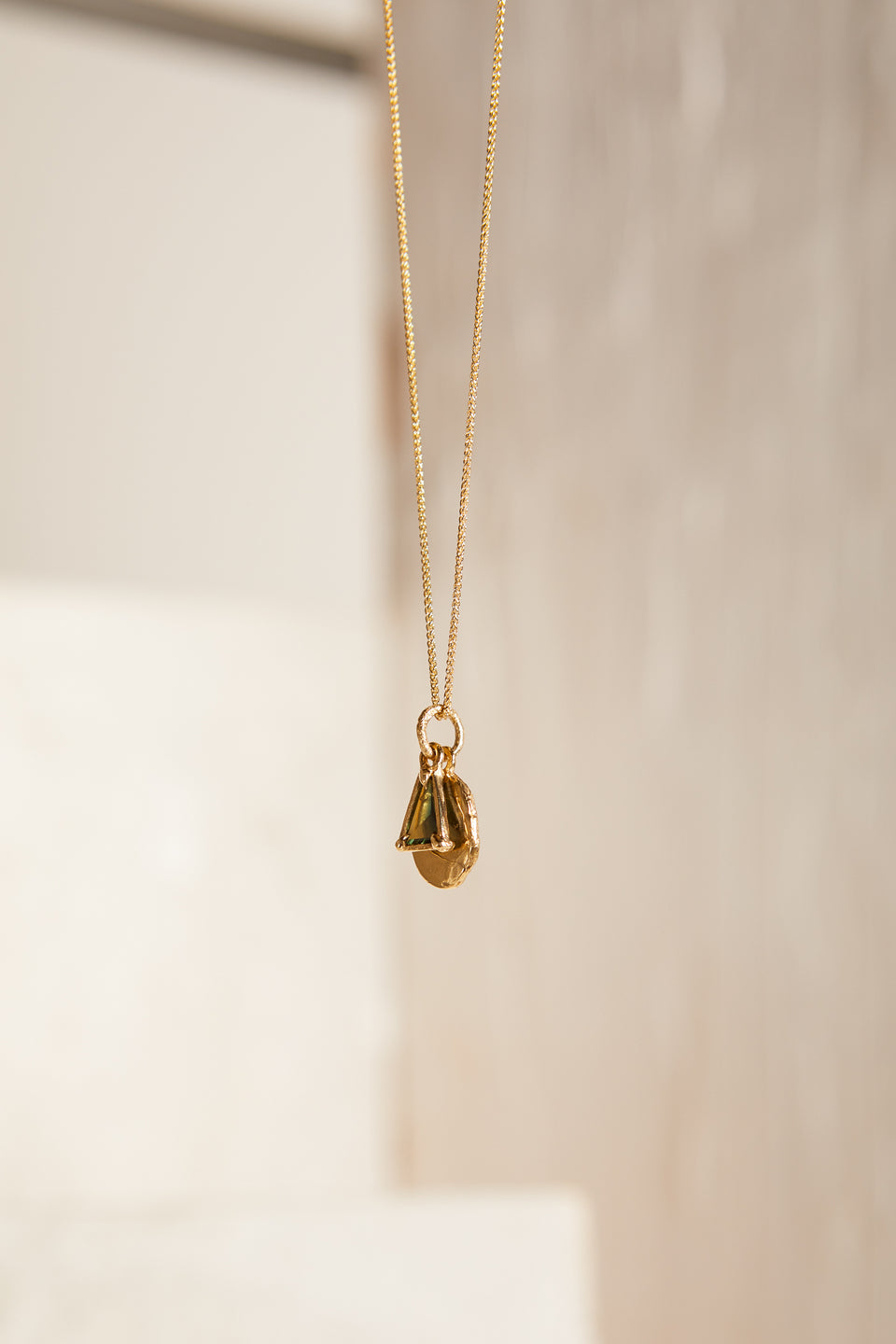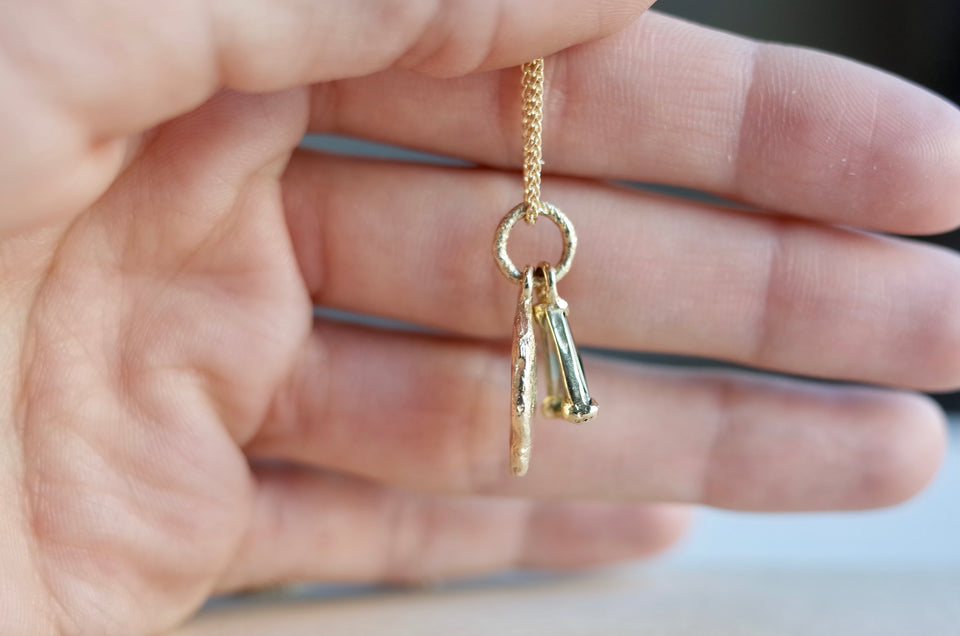 Double Pendant Sapphire Necklace
by WeAreArrow
A gleaming miniature mountain shaped sapphire framed in gold dangles against a solid gold oval pendant. The design heightens the beautiful colouring of the stone, shifting from blue on one edge through green and the yellow on the other edge. Both pendants hang from a dappled gold ring, securing them to a woven gold chain.
Hand made in wax and then cast into Fairmined 18 karat yellow gold sourced from Iqira, Columbia, with a solid 18 karat yellow gold chain, the shapes in this piece compliment each other, smooth lines outlining neat angles. The sapphire is ethically sourced from Queensland, Australia, and is unheated and untreated.
This necklace is truly one of a kind, a beautiful addition to any collection!
- Solid Fairmined 18 karat Yellow Gold
- Fully UK Hallmarked
- Sapphire pendant is 14mm at the tallest and 9mm at the widest
- Sapphire is 9mm at the longest and 7mm at the widest, 1.4 carats
- Gold pendant is 19mm at the tallest and 13mm at the widest
- Textured jump ring is approximately 8mm x 6mm
- 18 karat yellow gold Spiga chain, 18"
Fairmined is an assurance label that can help you to feel confident in the ethics of your jewellery. The gold is fully traceable to small and artisanal mines in Central and South America that are locally owned and responsibly operated, free of conflict, child labour, and environmental harm. Read more about Fairmined Gold here.  

One of a kind, you will receive the ring pictured. Contact us if you want to resize this ring.