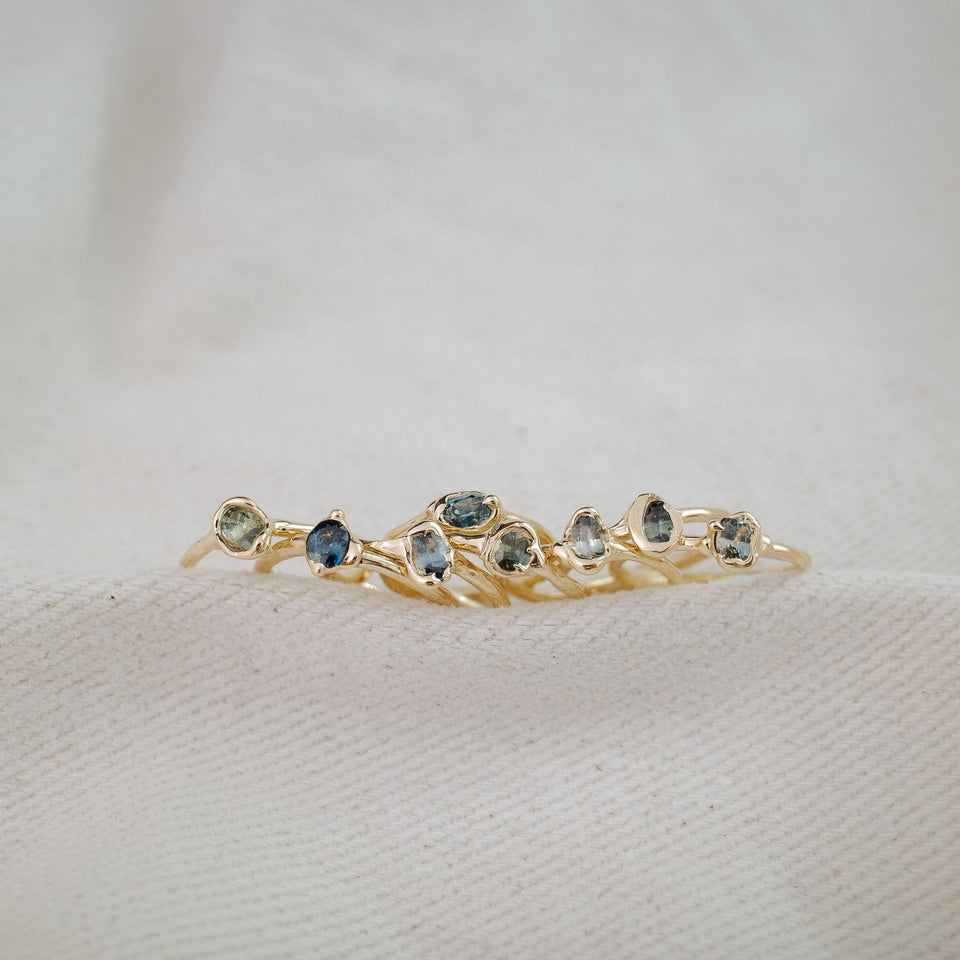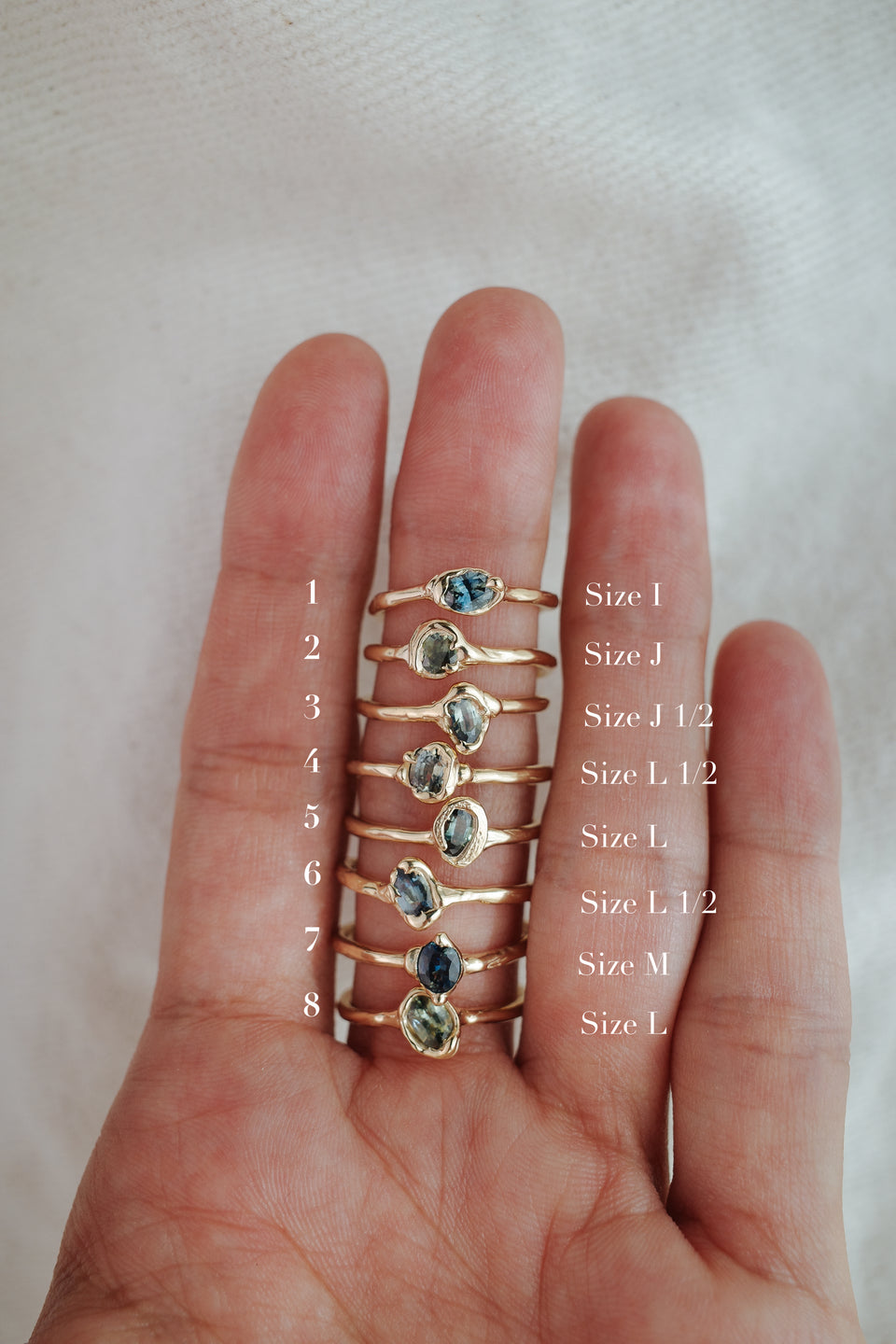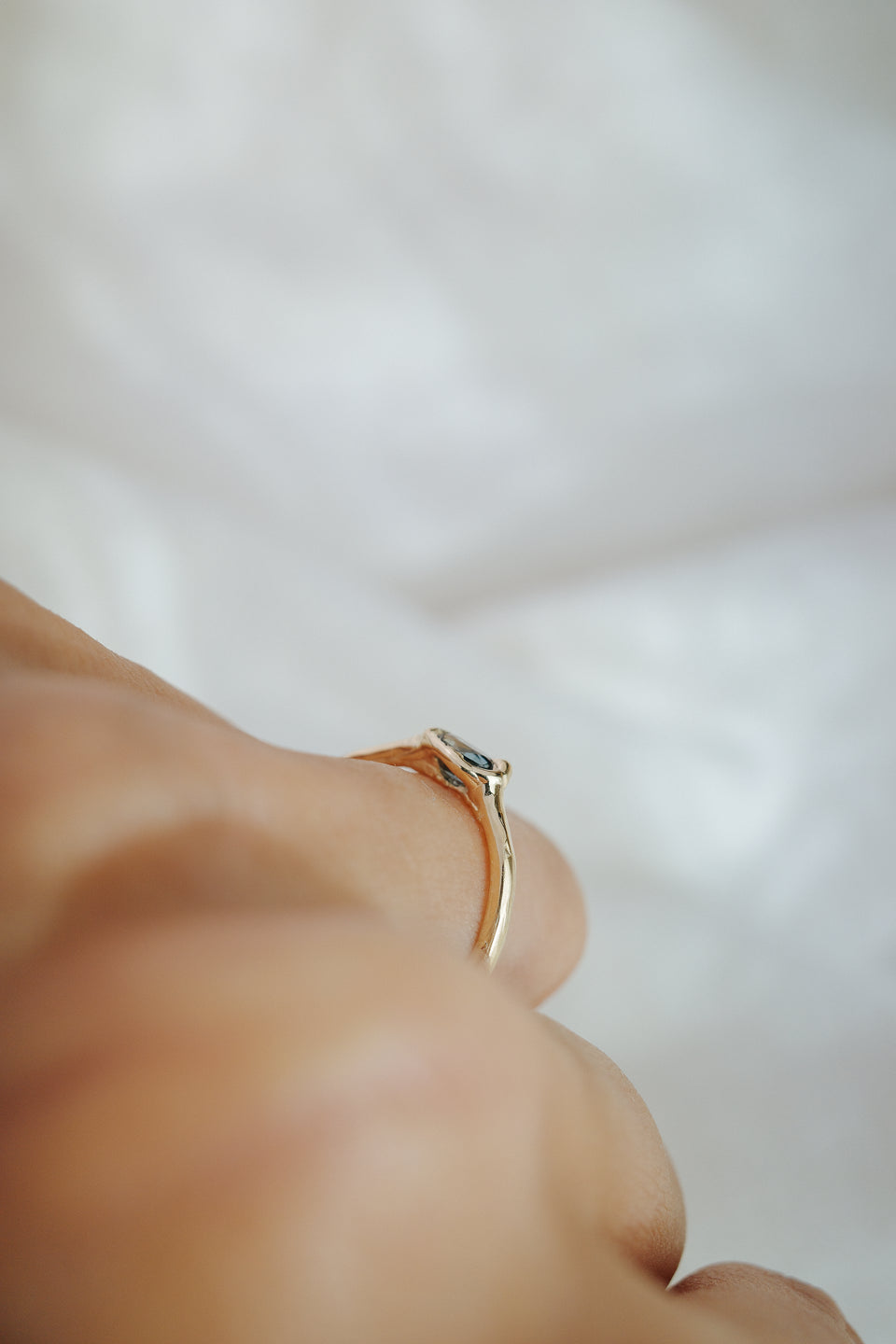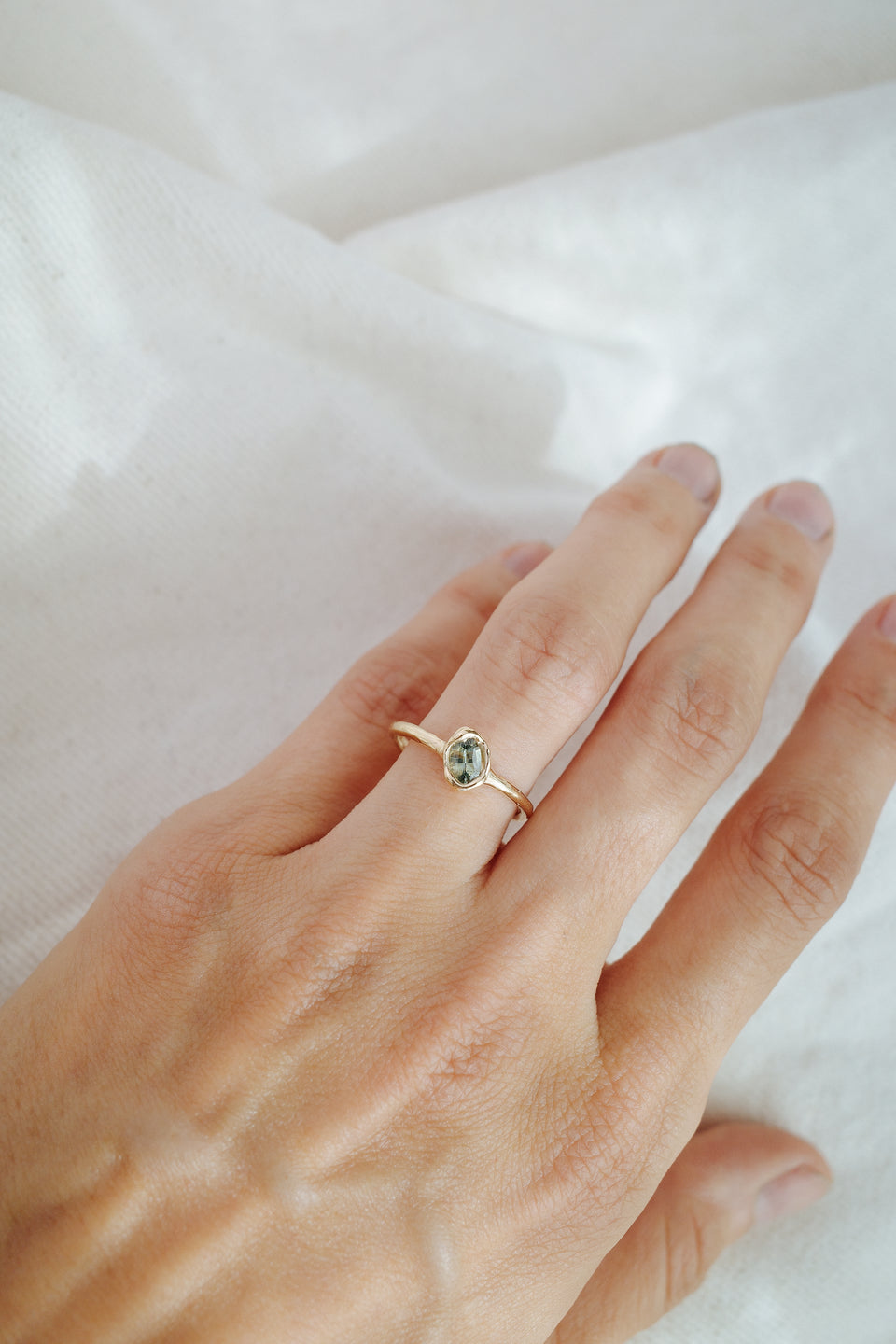 Tidal Sapphire Rings
Waves of Gold break along the Sapphire shores of these sweet solitaires. Each is unique, with different sea coloured tones and sweeps of warm yellow Gold encapsulating them. The liquid lines surrounding each stone spill down the bands in wonderfully wonky waves.  A refreshing splash of sea water as you stand on the shoreline; your feet sinking in the sand as the cold waves come and go. 
- Solid 9 karat Yellow Gold
- Fully UK Hallmarked
- Sapphires are approximately 0.30 carats each and about 5 x 3mm 
- Sapphires are unheated and untreated from Diego, Madagascar
- Mounts are approximately 7 x 5mm
- Bands are about 1.6mm wide tapering to 2.2mm at the back
- Sizes listed in photos
One of a kind, you will receive your selected ring as pictured.

We include one free resize with each ring. Contact us if you would like to resize before shipping/collecting, alternatively we can resize your piece after it's been tried on.
An explanation of our ethical practices can be found here.