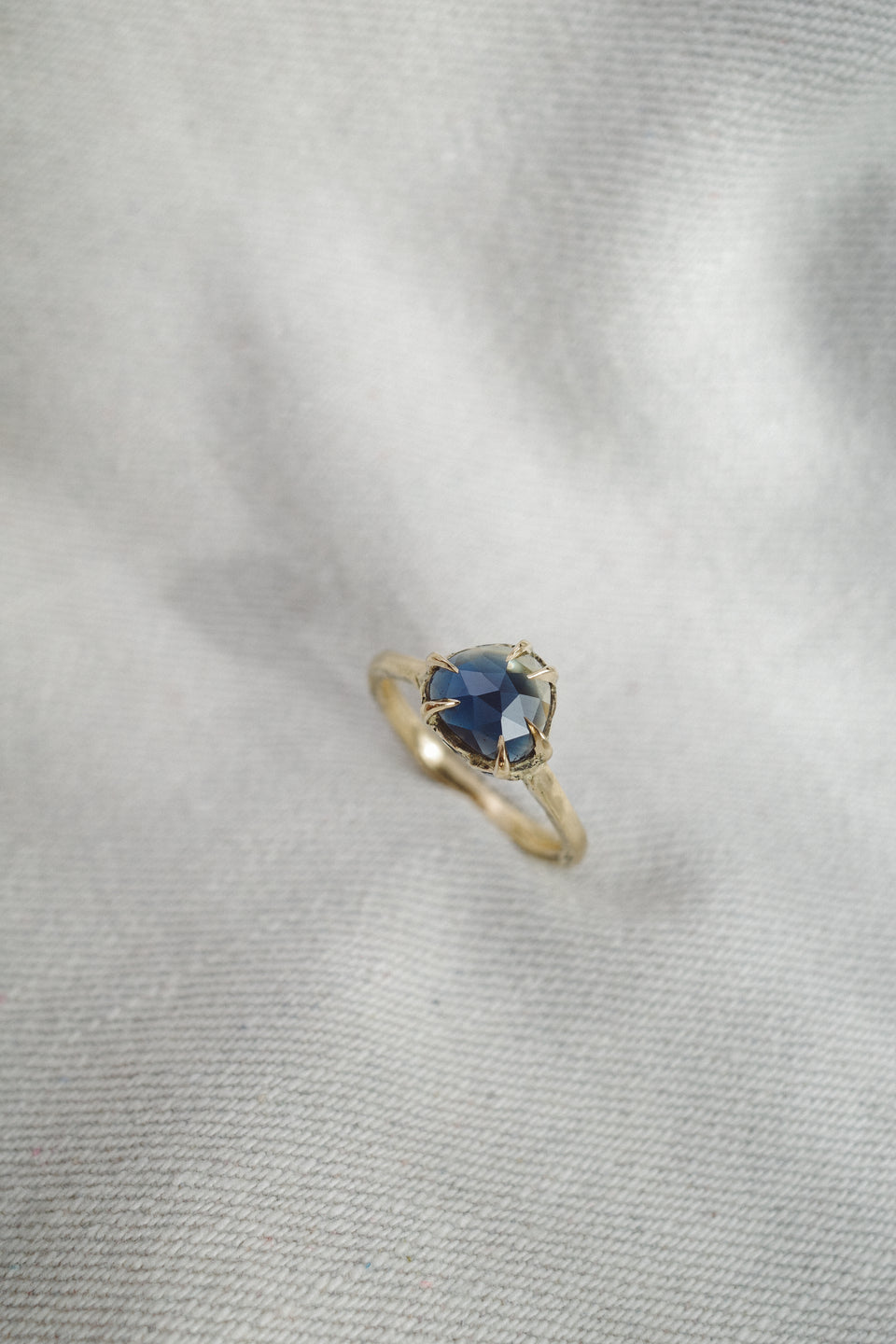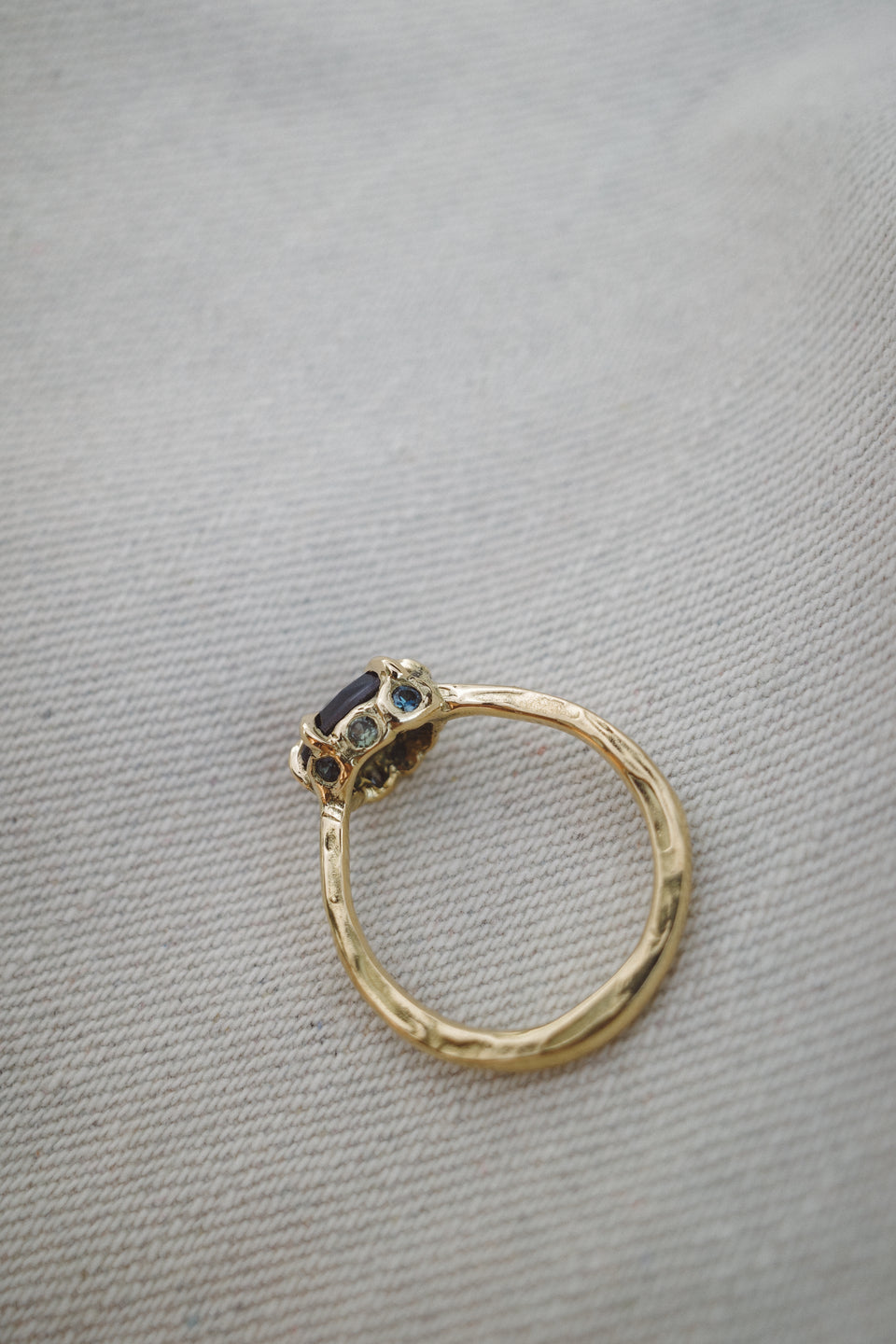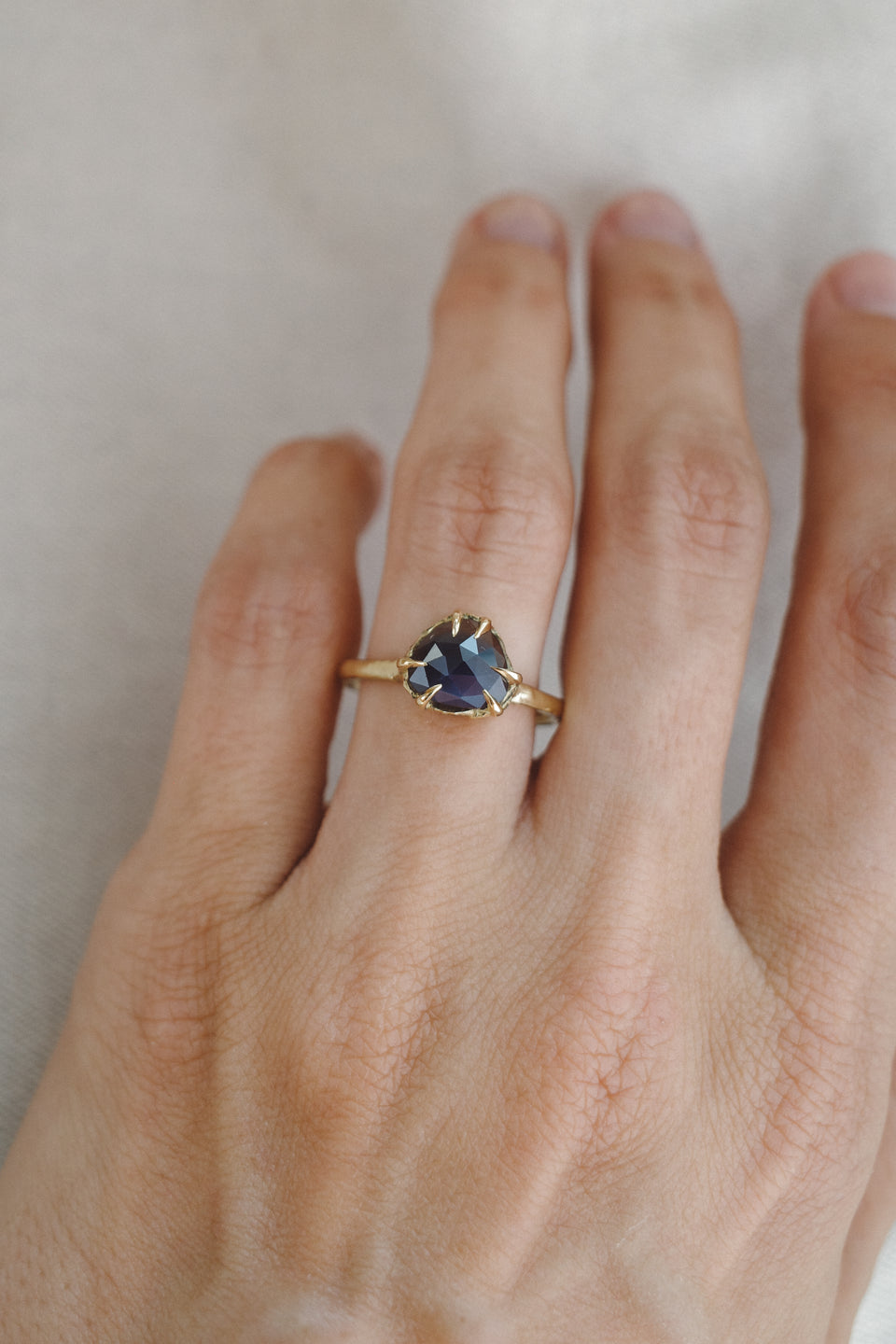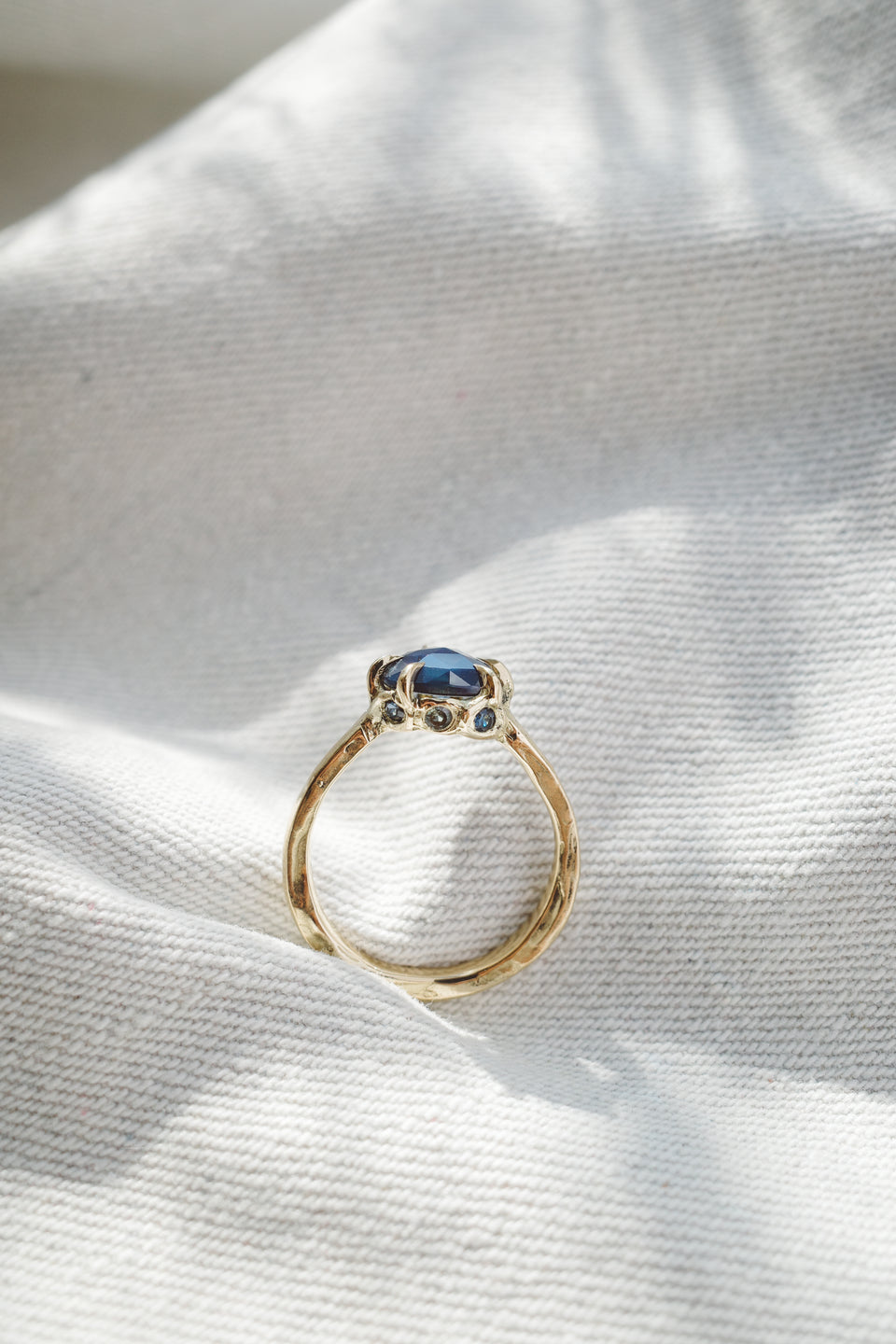 Rose Cut Sapphire Circlet Ring
This beautiful sapphire contains a pool of ultramarine blue resting below a wheat yellow crescent arching along the stones tip. We've set it atop a golden circlet studded with eight tiny sapphires from light to deep blue. The band is sculpted by hand with almost painterly swipes of gold across its surface. It puts us in mind of the sea and the sun meeting on a distant shore. 
Sapphires are unheated and untreated from Central Queensland, Australia, which is a rarity in coloured gems. One of a kind, you will receive the ring pictured.
- Solid 18 karat Yellow Gold
- Fully UK Hallmarked
- Central rose cut sapphire is 8.09 x 7.15mm and 1.53 carats
- Small sapphires are 1.5 - 2mm in diameter, approximately 0.40 carats total weight
- Circlet is 10.2 x 8.5mm
- Band is 1.8mm wide
- Size M 1/2 (can be resized)

Contact us if you would like this ring resized.