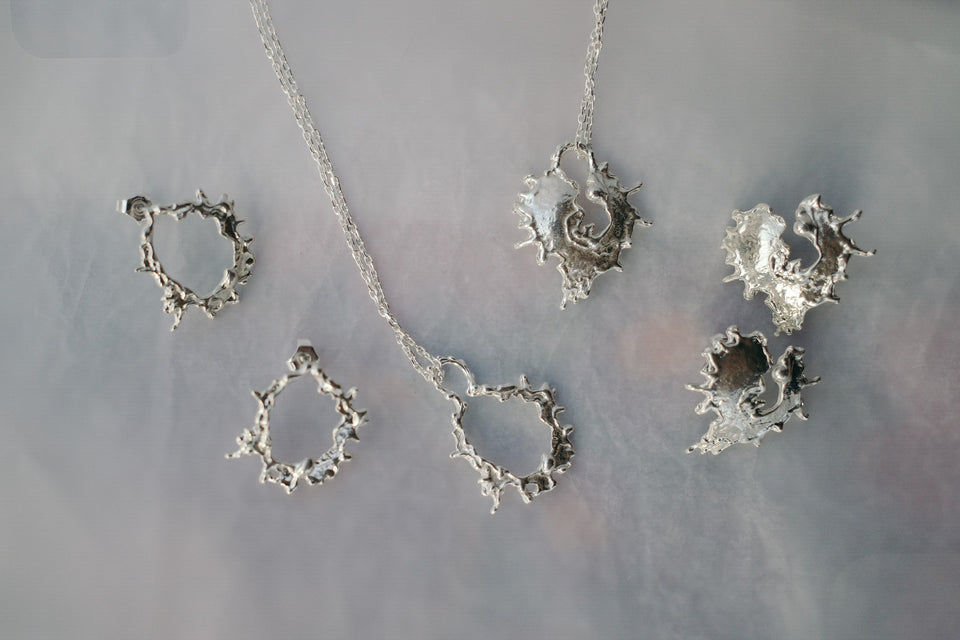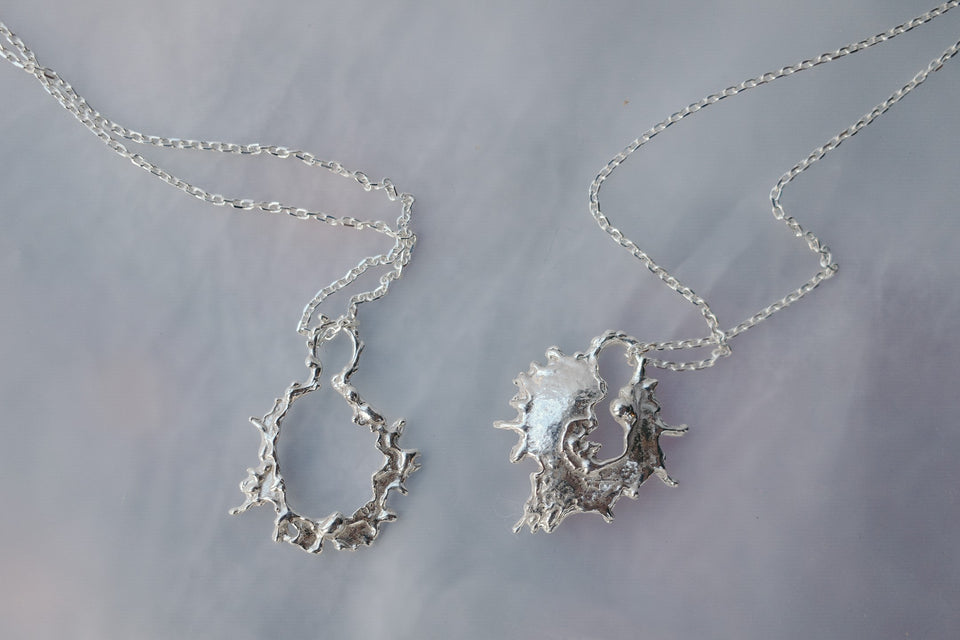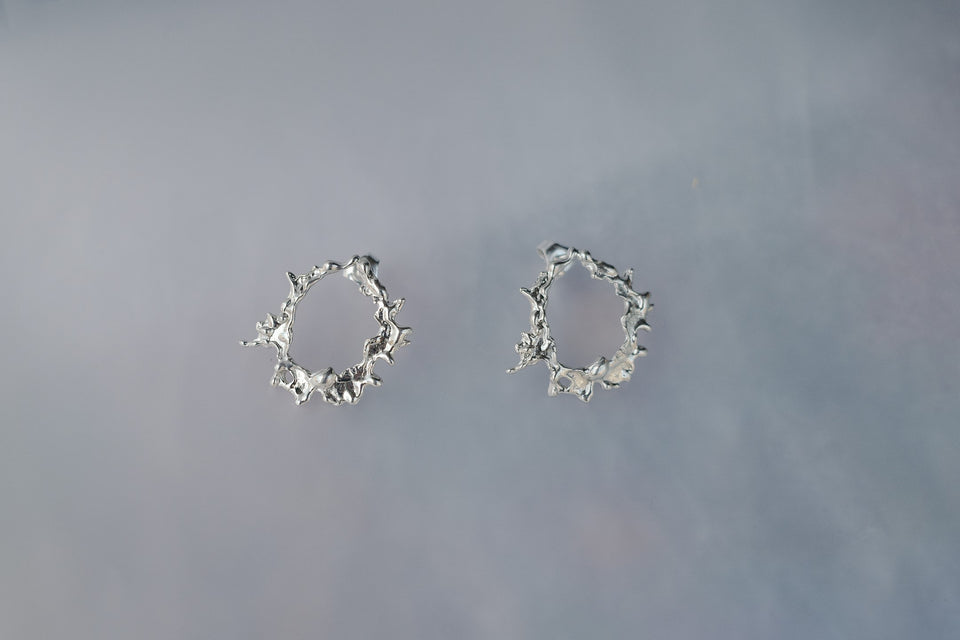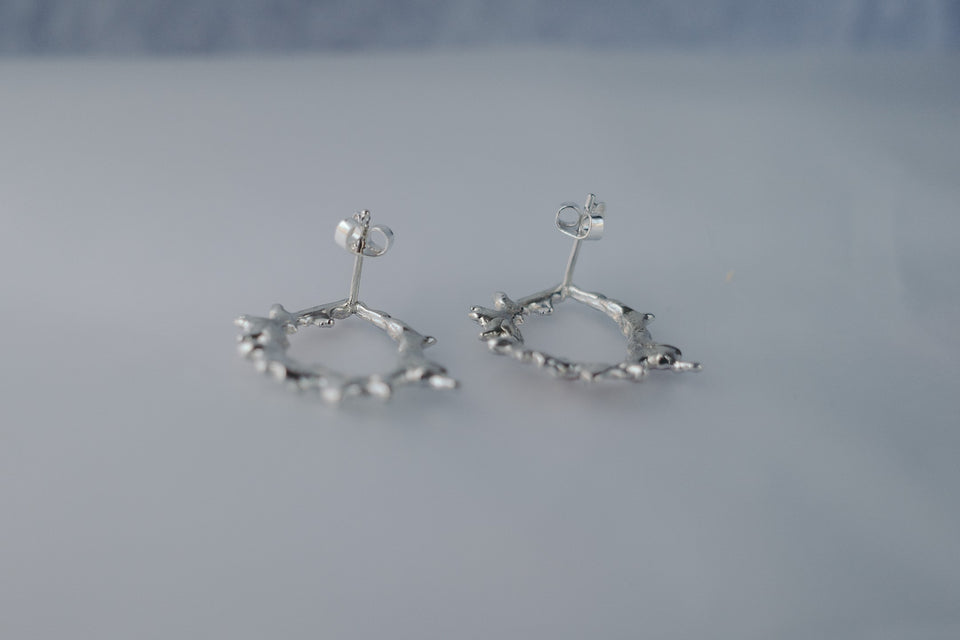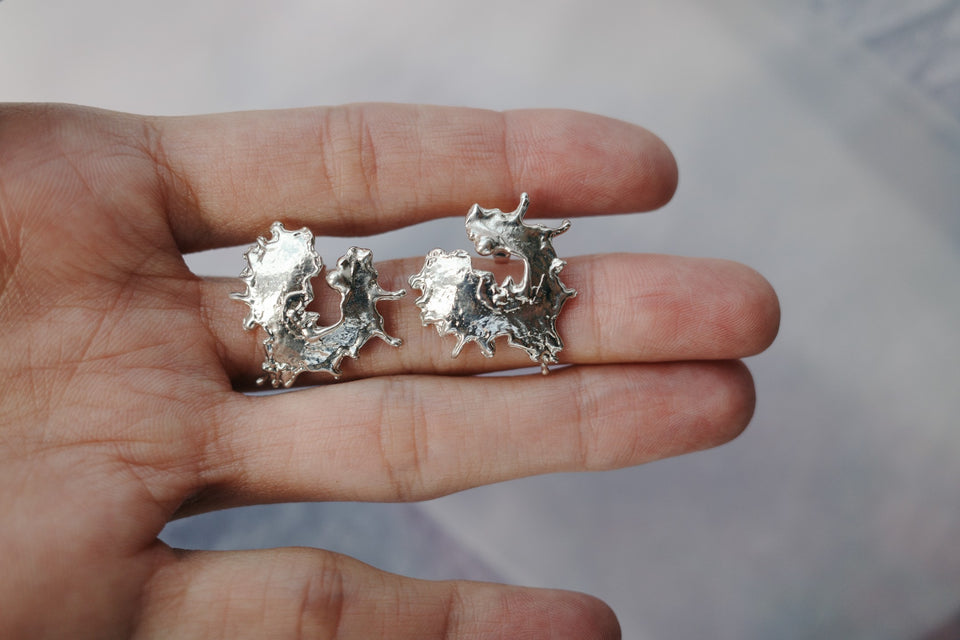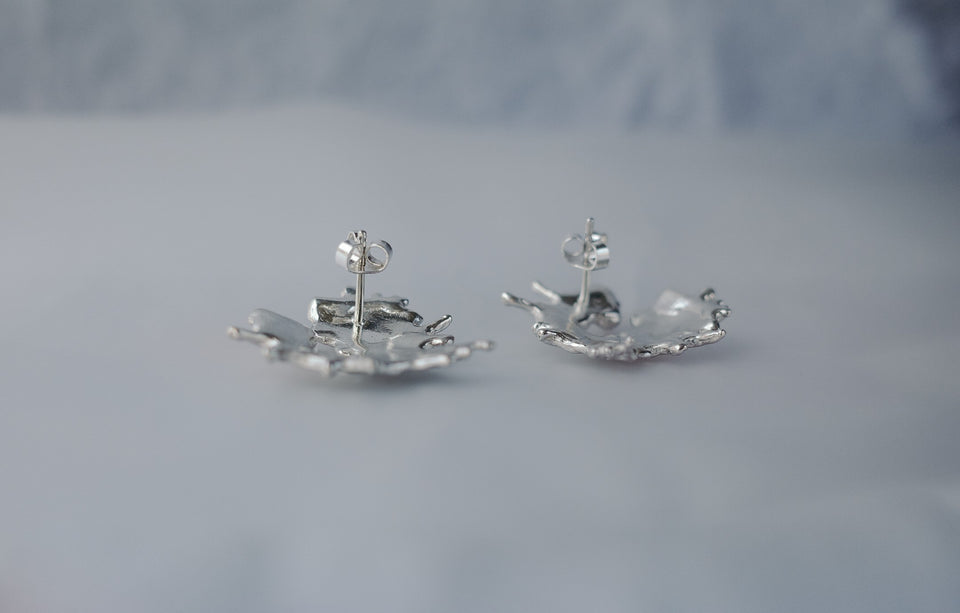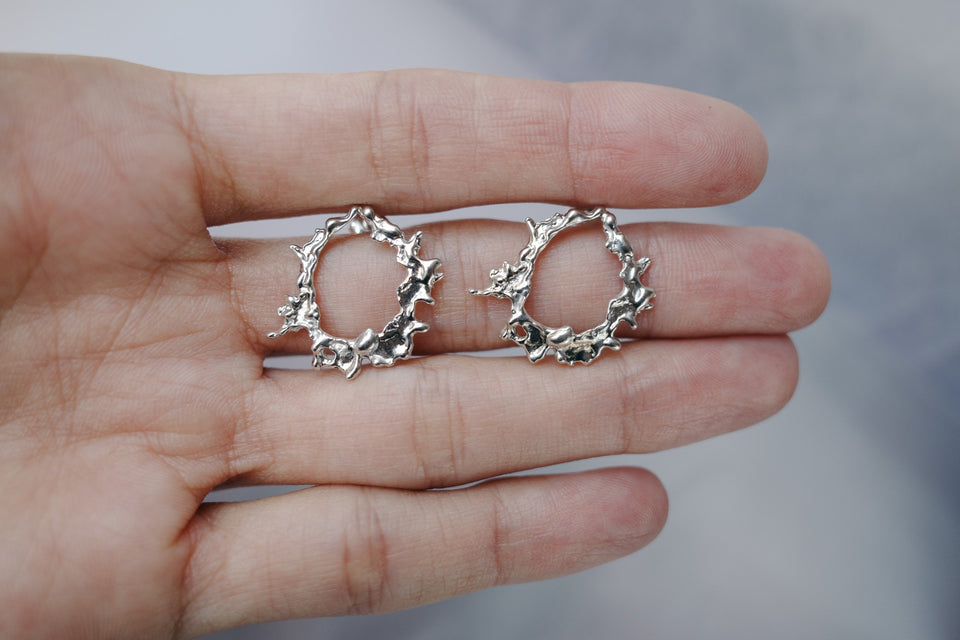 Splash Pendants
by WeAreArrow
Like a frozen splash of metal, these pendants are available as earrings or as a necklace, and have plenty of texture and character. Cast in 100% recycled Sterling Silver and ready to ship. 
- Solid 100% recycled Sterling Silver
- Thin pendant is 27mm x 20mm
- Large pendant is 26mm x 22mm
- Necklace on an 18 in chain in matching metal to the pendant
- Earrings finished with pins and scrolls

Contact us if you'd like to order these in another metal, choose from 100% recycled or Fairmined metal.

An explanation of our ethical practices can be found here.