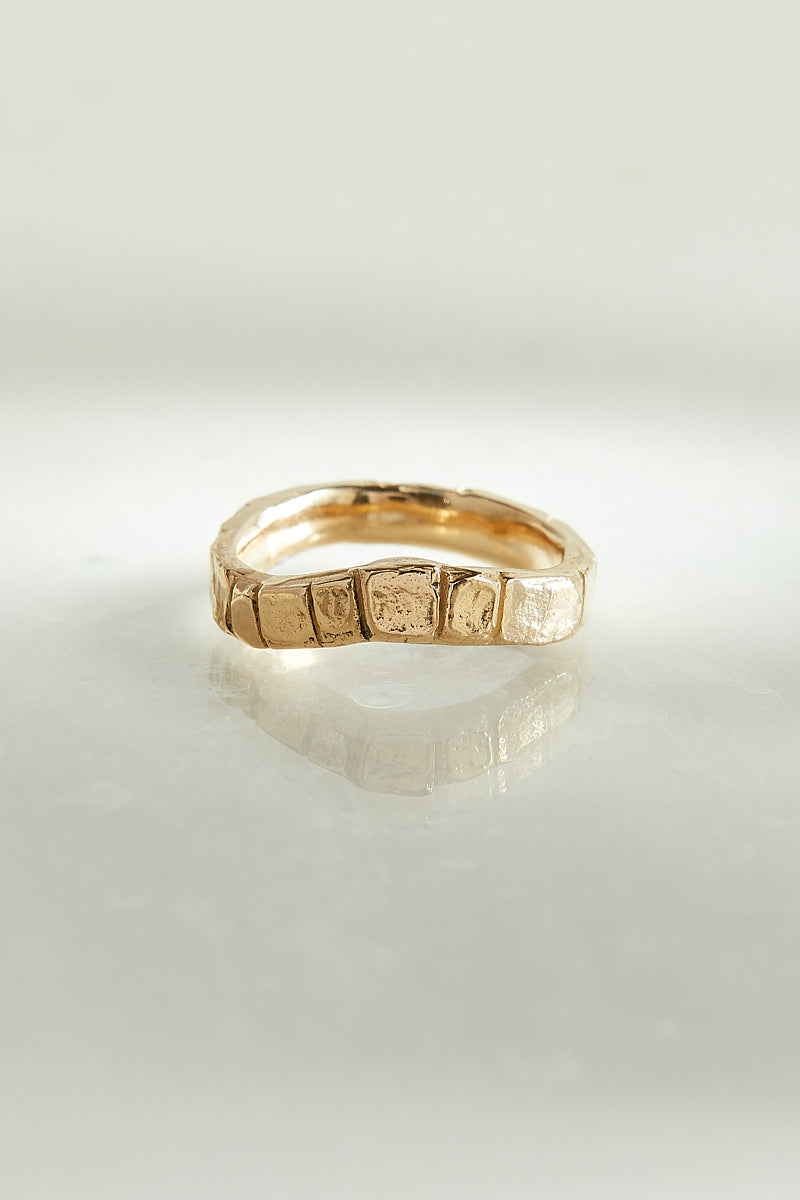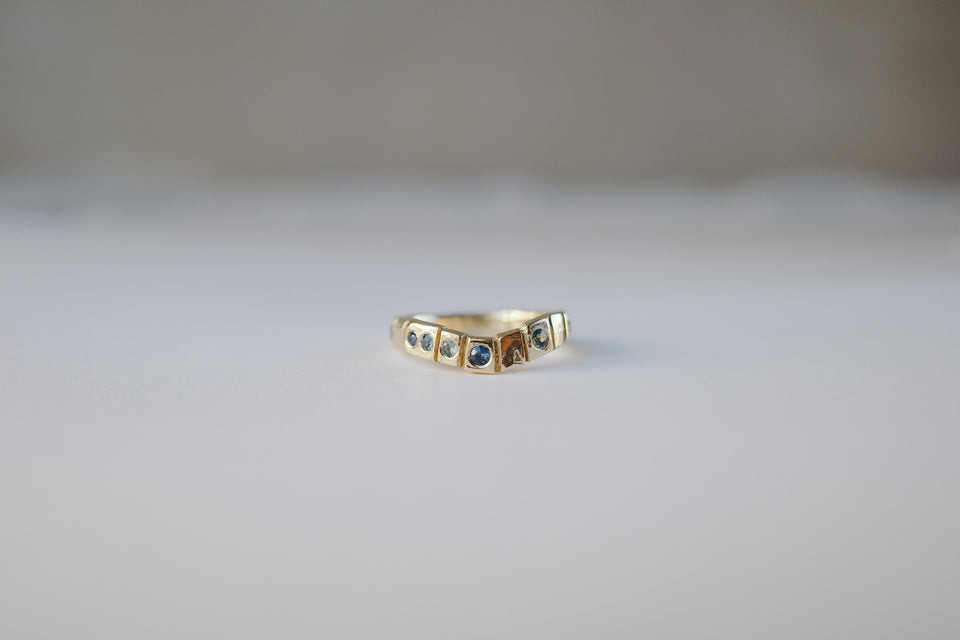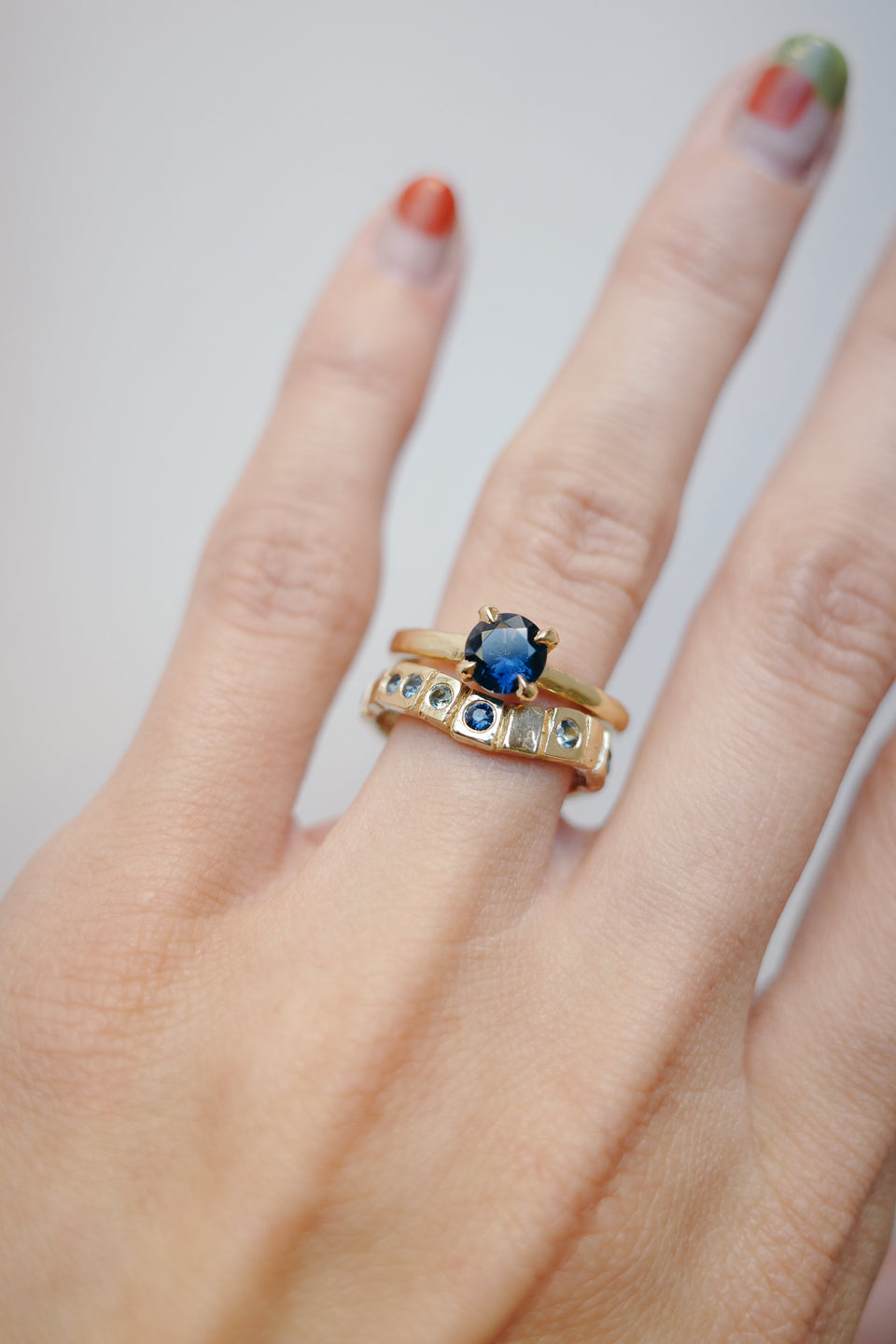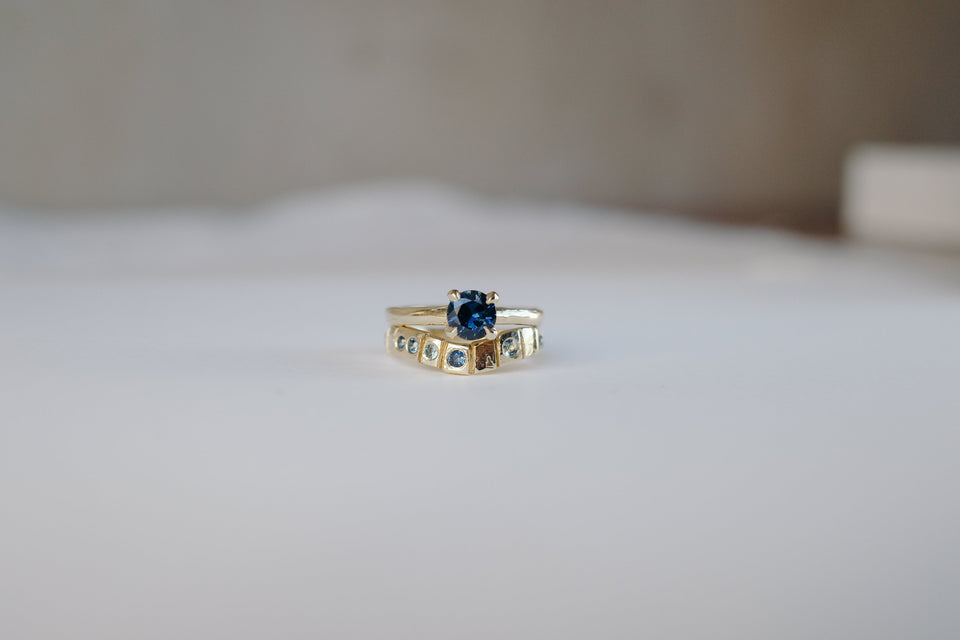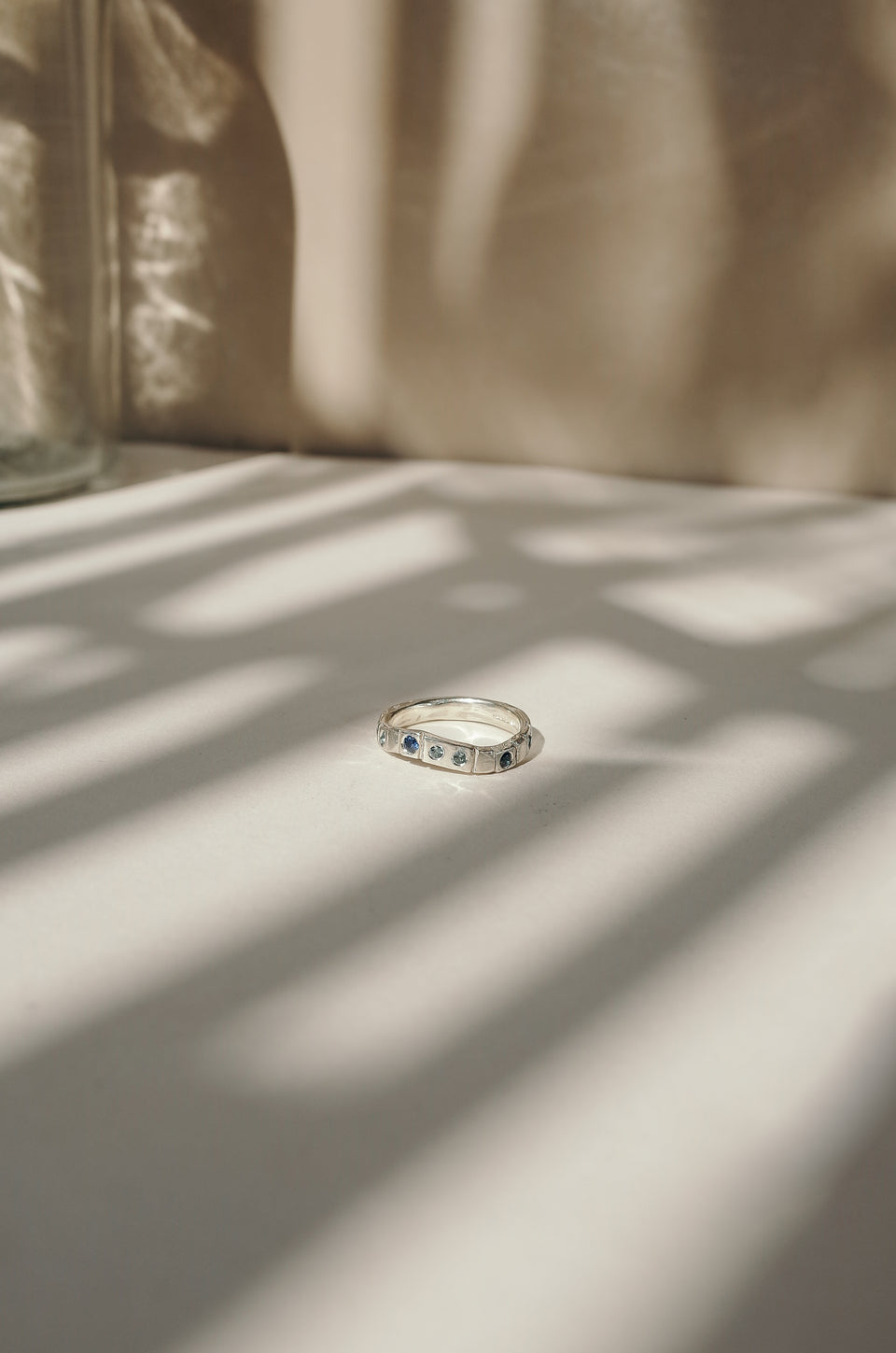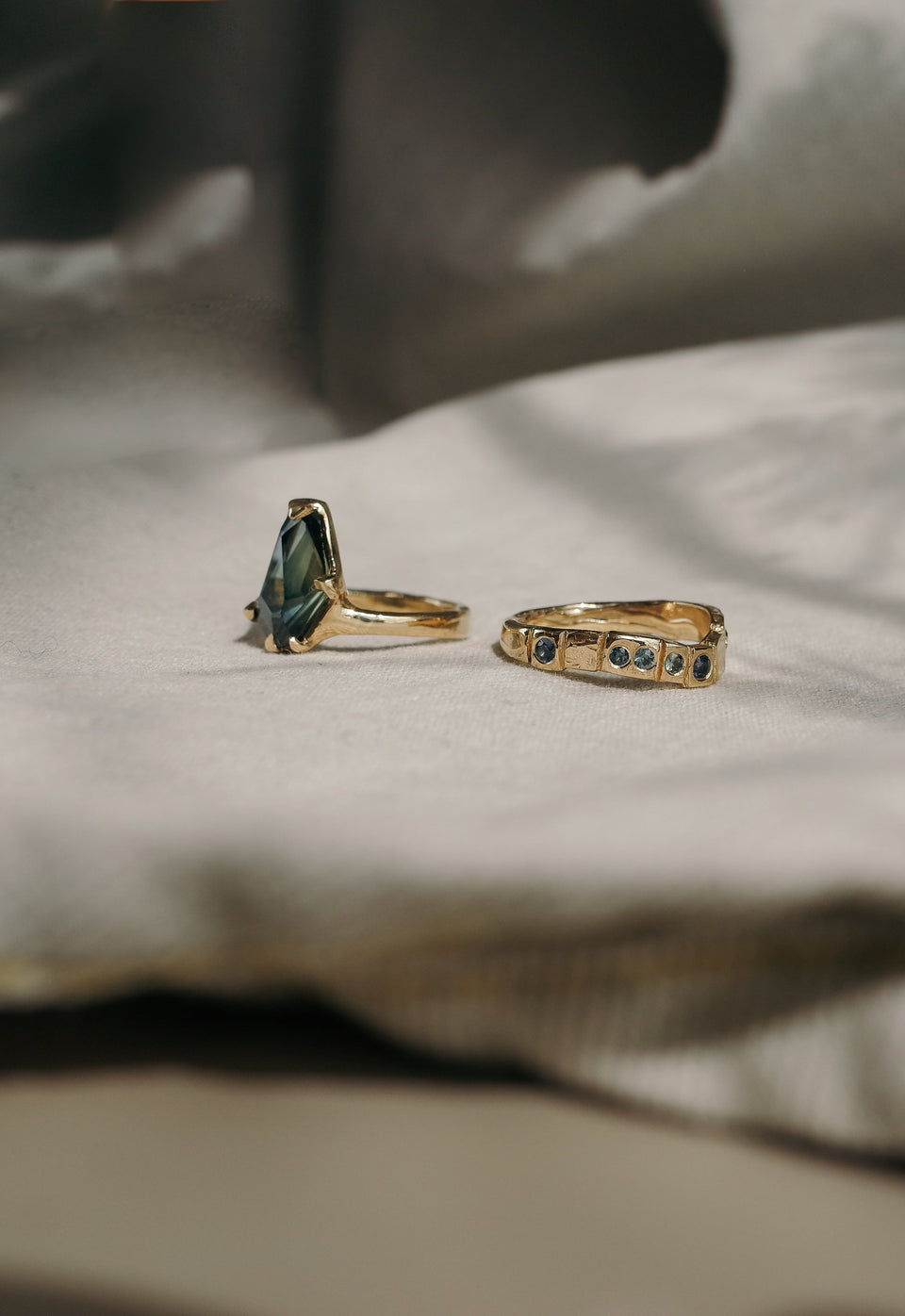 Bands II - Arched Mosaic
by WeAreArrow
Our Arched Mosaic band is gem-studded across shining tiles, creating a palette of colour and sparkle across the finger. Geometric yet flowing, this unique band sits beautifully with a solitaire (as shown in photos) or on its own.  Choose to add stones to some/all of the tiles - or none!
Sapphires are unheated and untreated from Queensland, Australia. Light Rubies are responsibly sourced from Malawi. Dark Rubies are responsibly sourced from Vietnam. 
- Choose 9, 14, or 18 karat Gold or Platinum
- Choose 100% recycled metal or Fairmined Gold
- All rings fully UK Hallmarked
- Set with 8 round brilliant cut precious stones 
- Stones are 1.5 - 2mm in diameter
- Band is approx 3.5mm wide, and 2.5mm tall

Please allow 6 to 8 weeks for the delivery of this ring as it will be made especially for you. Contact us if you would like to select your stones personally!

Pictured: Fairmined 18 karat Yellow Gold + Blue Sapphires