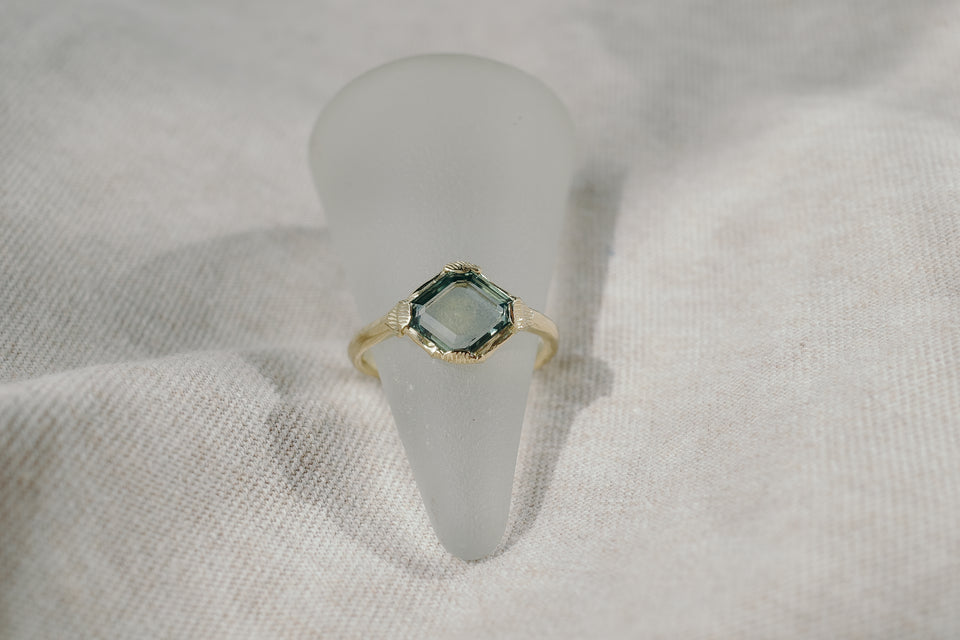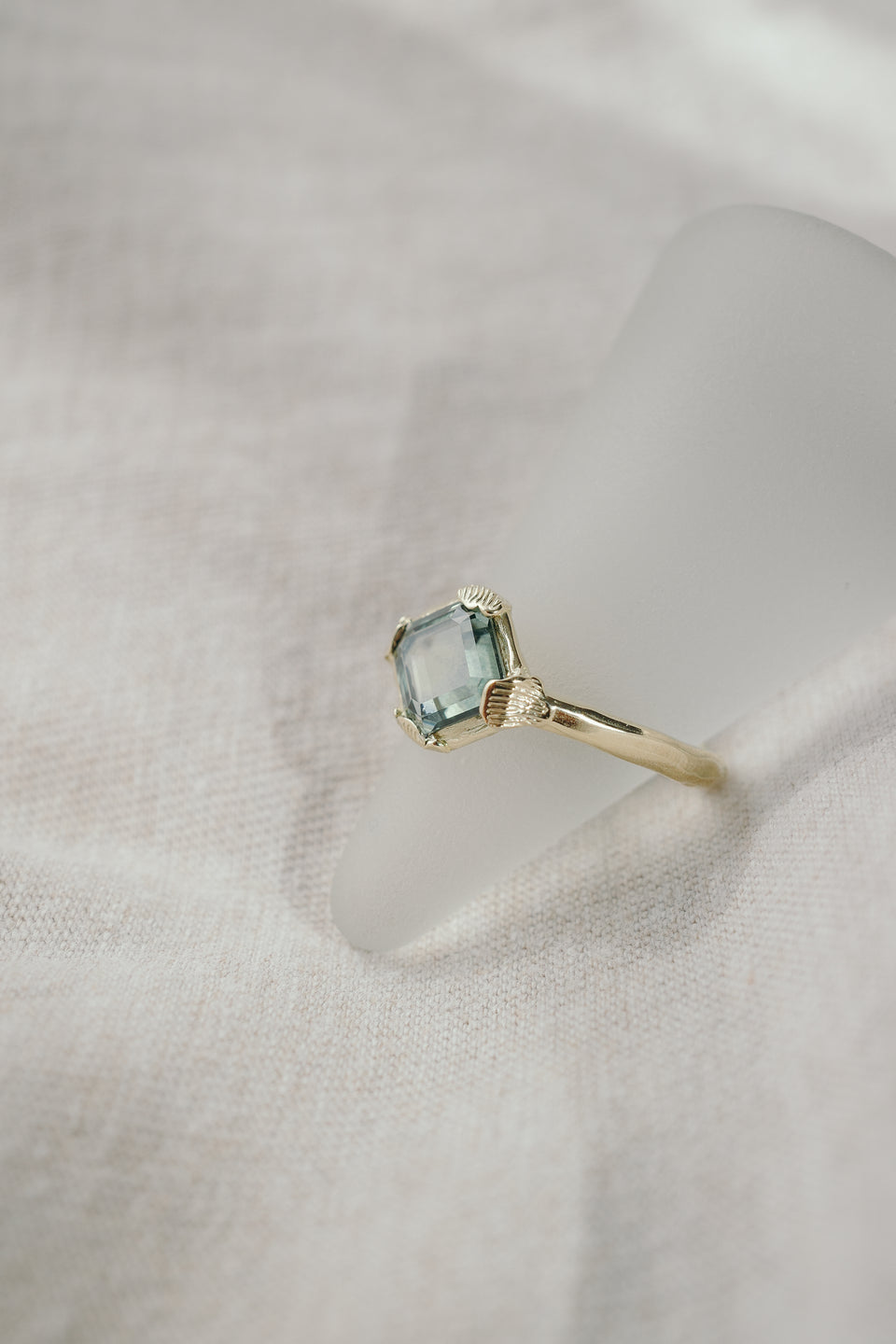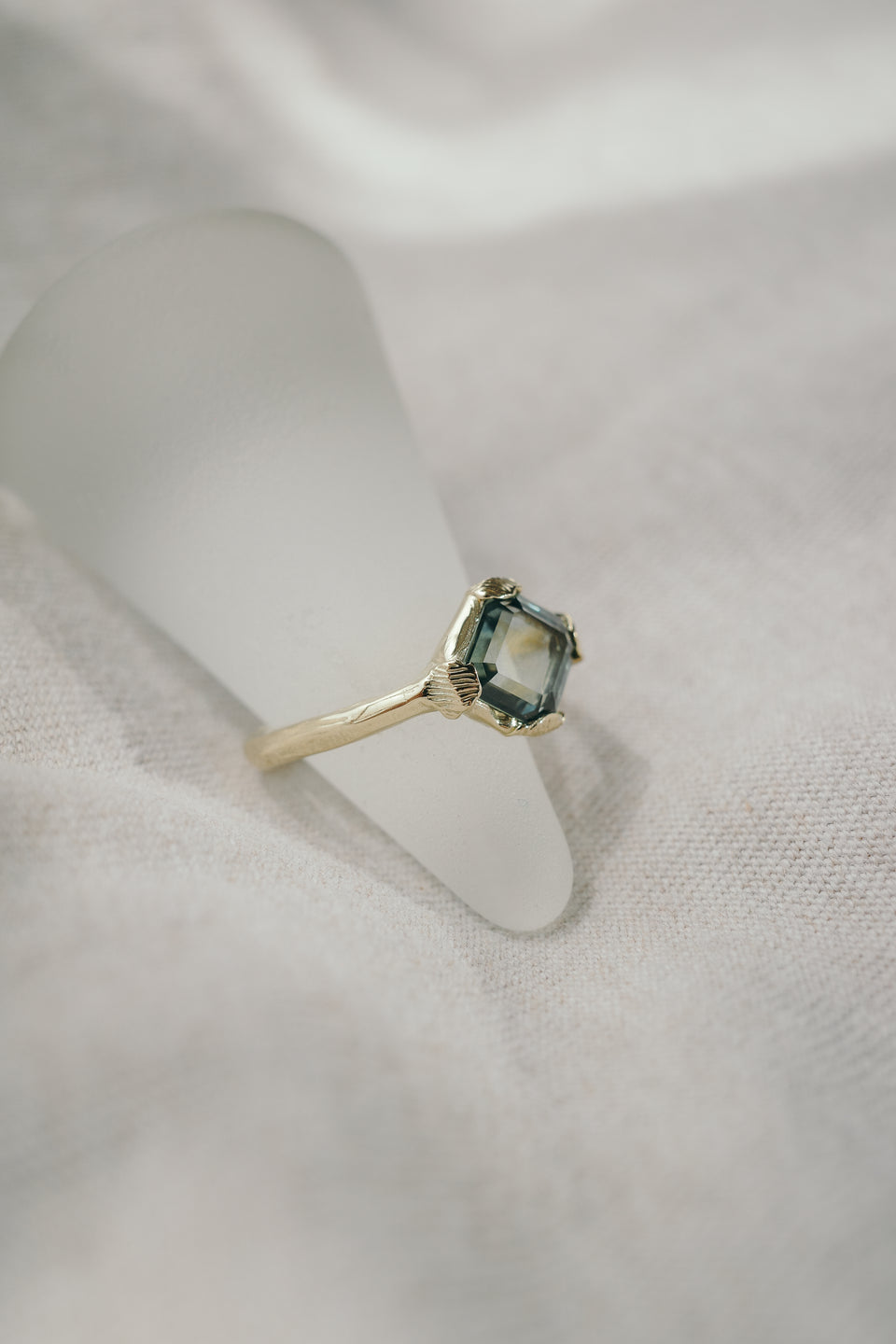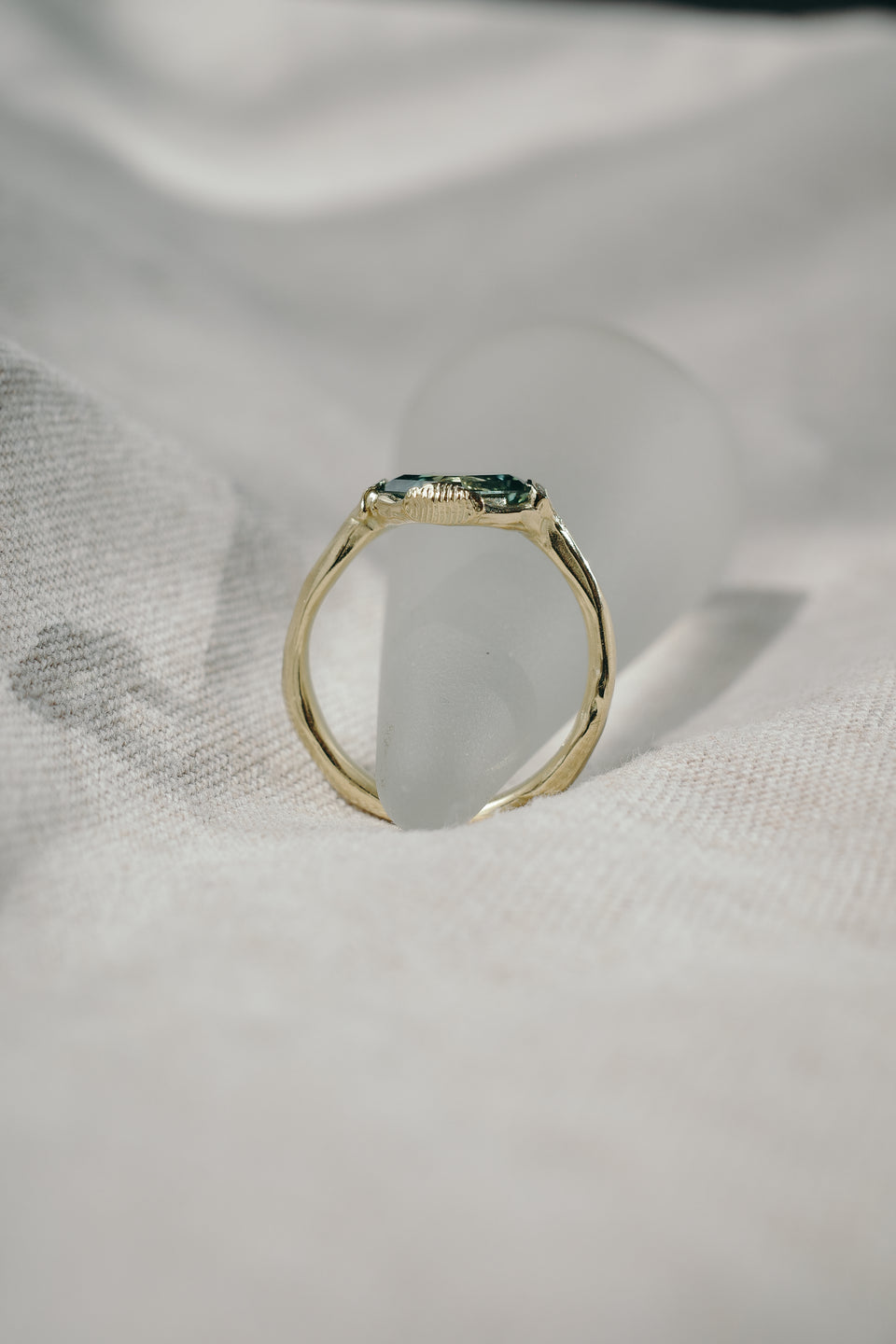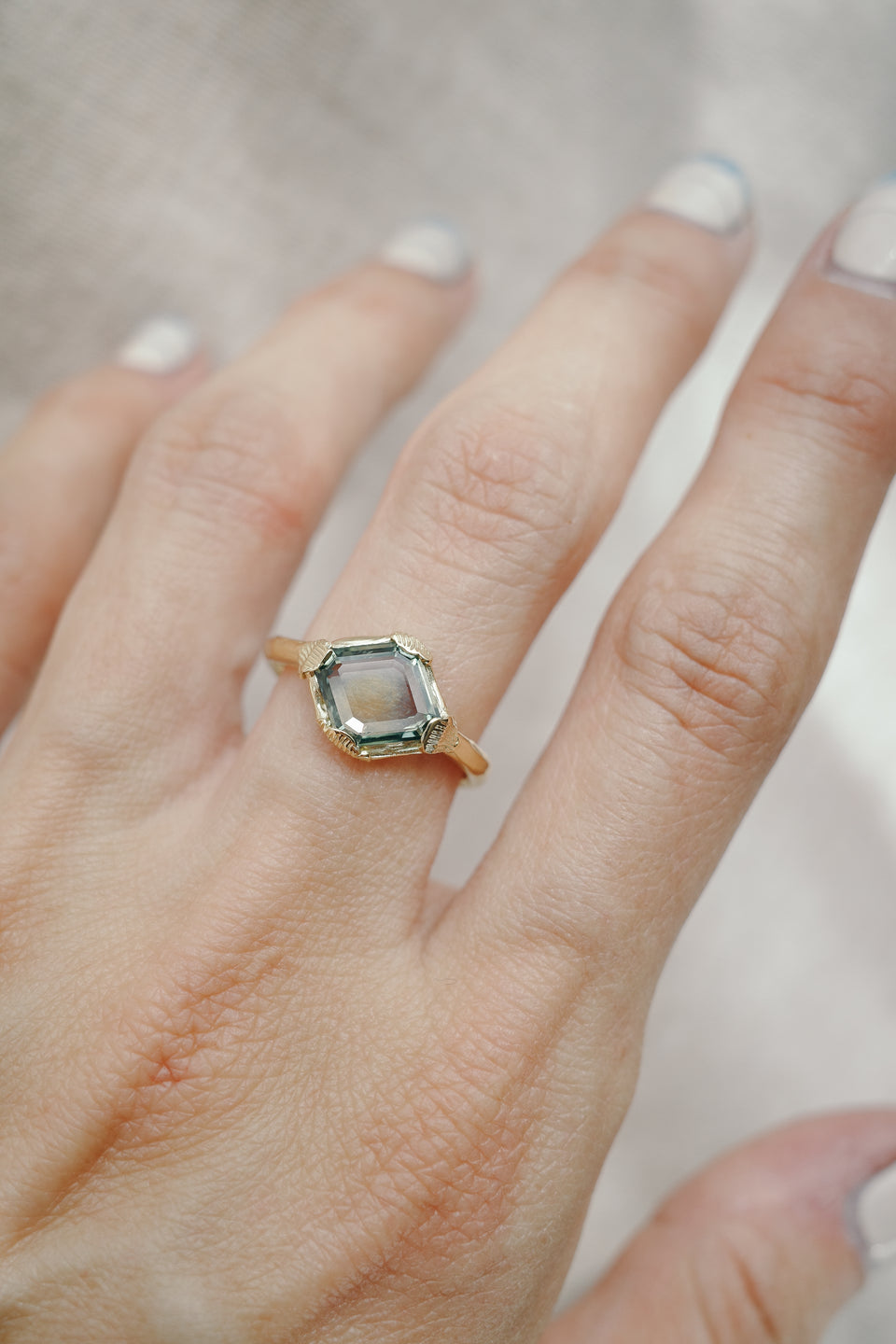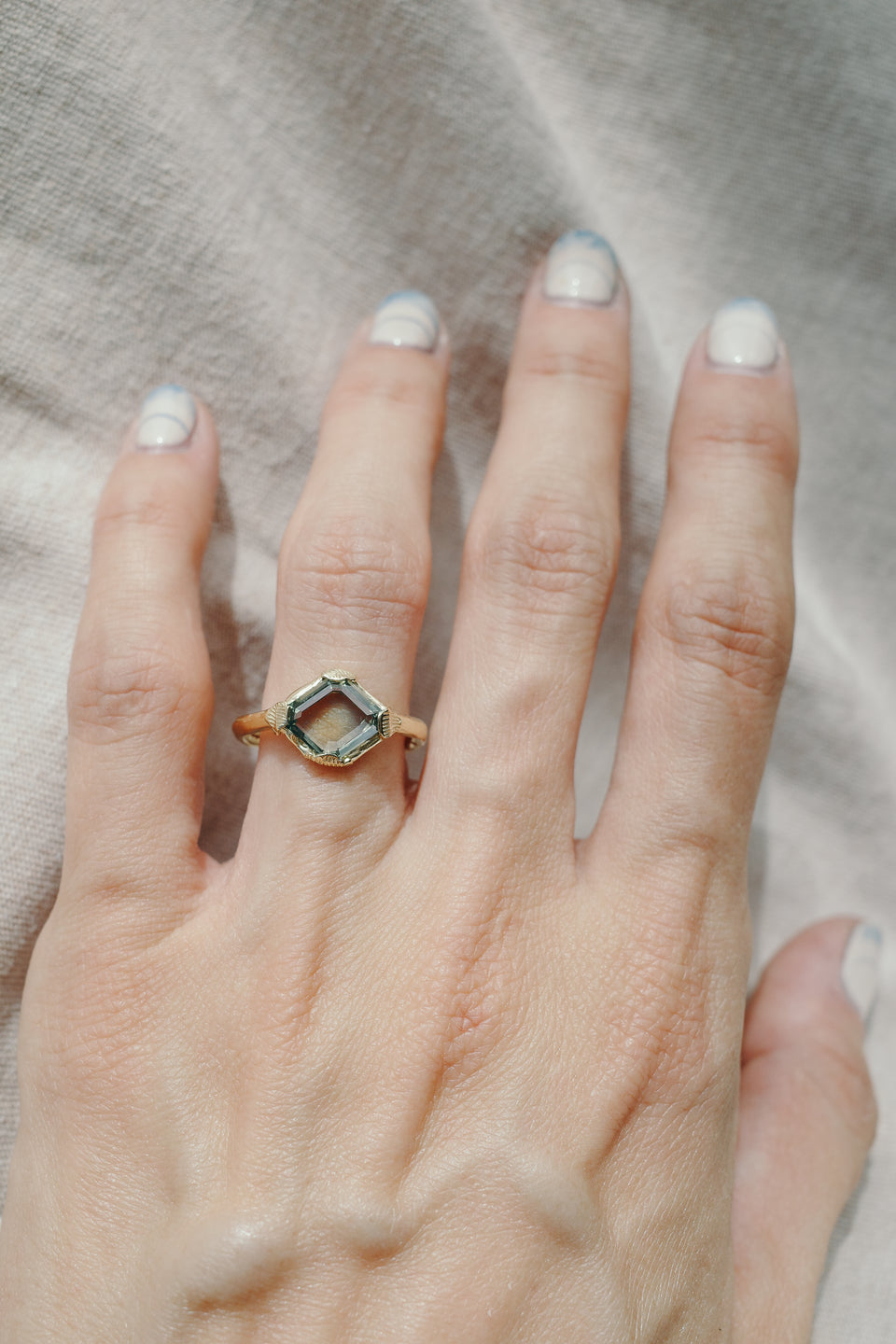 Green Portrait Cut Sapphire Ring
by We Are Arrow
This simple stunner holds a portrait cut Sapphire in a cut corner diamond shape. It has two large, open surfaces at the top and bottom of the stone, with steps of parallel facets along the edges that sparkle so beautifully with pools of mossy green. Faint whispers of blue fade into a pale yellow centre of the Sapphire which is echoed in the golden frame it is held in.
The long painted drips of texture on the band + mount are accented by swirling fans at the four corners of the stone, rustically constructed as though the ring were built in clay. 
Cast in 100% Recycled Gold, with a Sapphire that is fully traceable to the source.  A responsibly created piece you can be proud to wear!
- 100% recycled 18 karat Yellow Gold
- Fully UK Hallmarked
- Heated Montana Portrait Cut Sapphire from Rock Creek Mine
- Sapphire is 9.2 x 7.9mm and 1.63 carats
- Mount + gem is 11.5 x 9.5 x 3mm
- Band is 2.5mm slimming to 2mm near the mount
- Size L 1/2
One of a kind, you will receive the ring pictured.

We include one free resize with each ring. Contact us if you would like to resize before shipping/collecting, alternatively we can resize your piece after it's been tried on.
An explanation of our ethical practices can be found here.