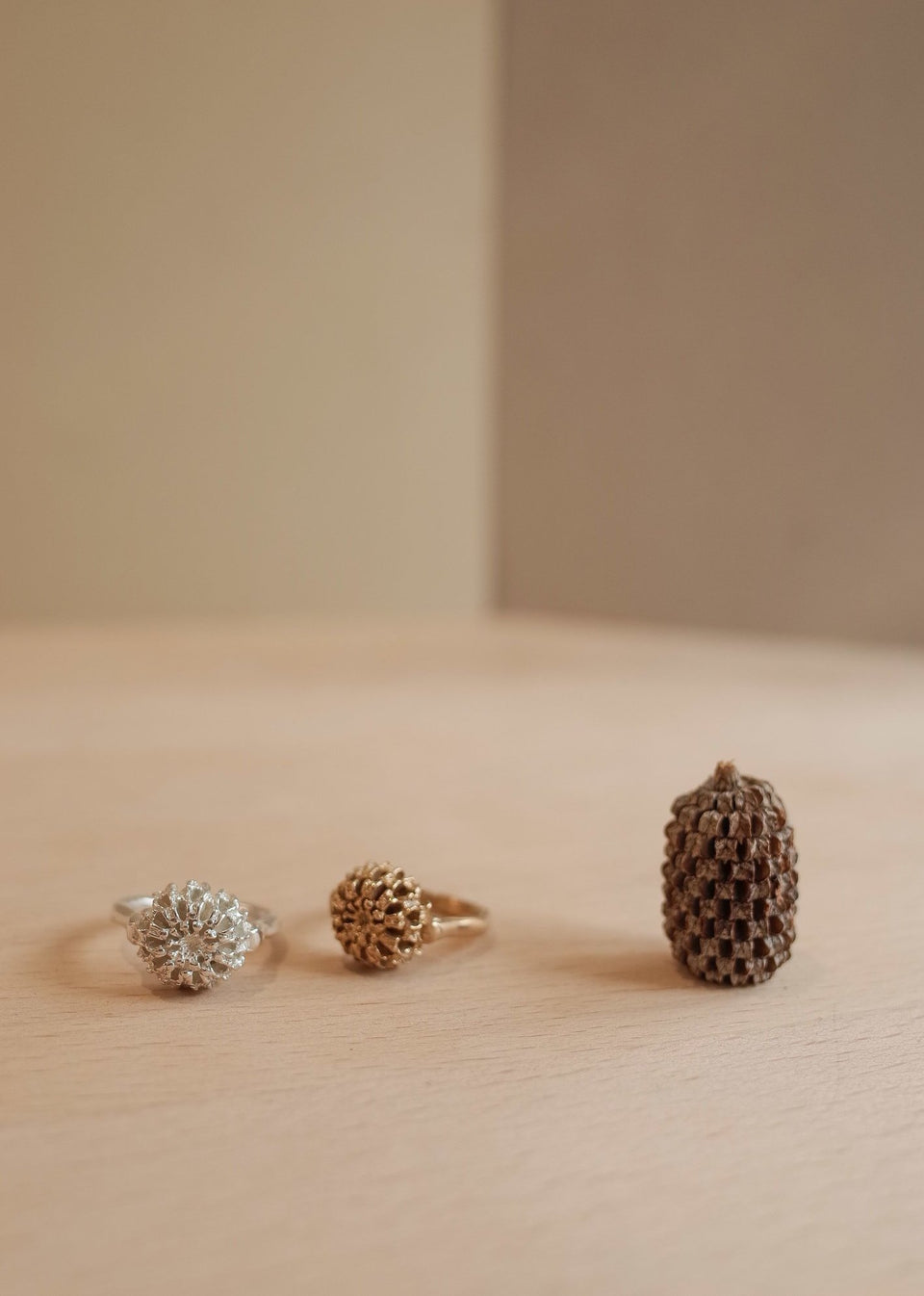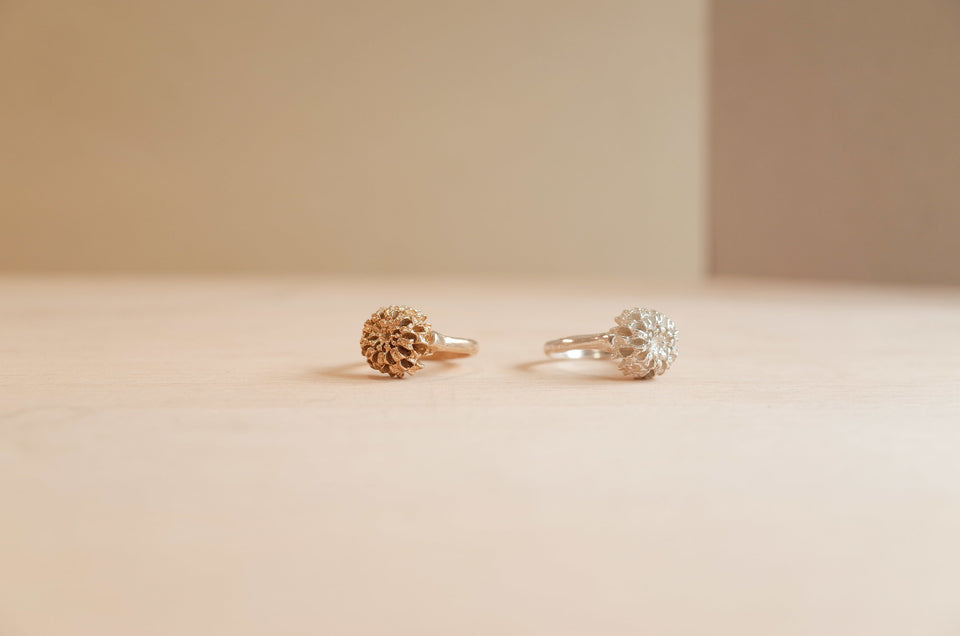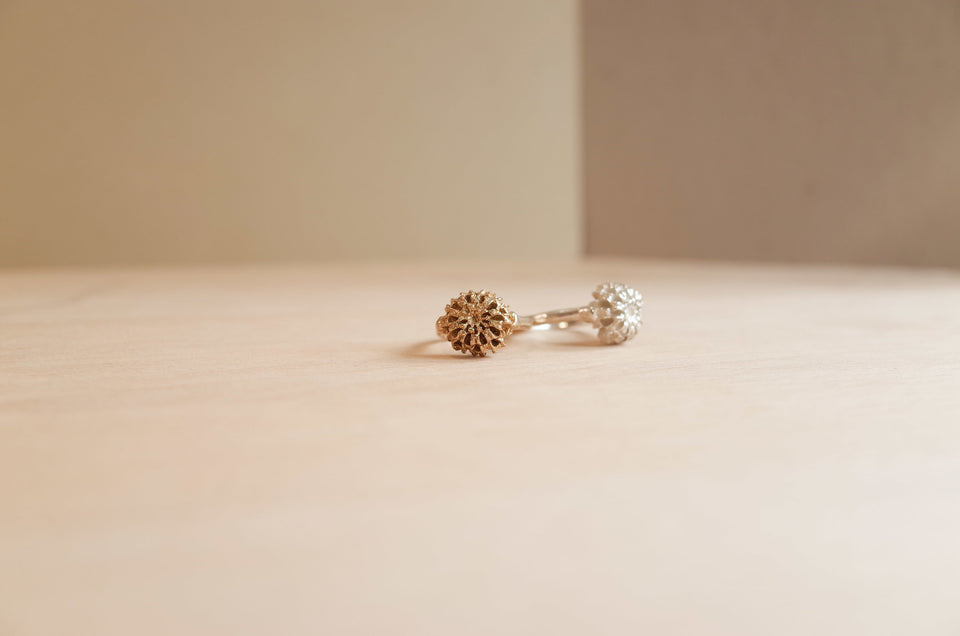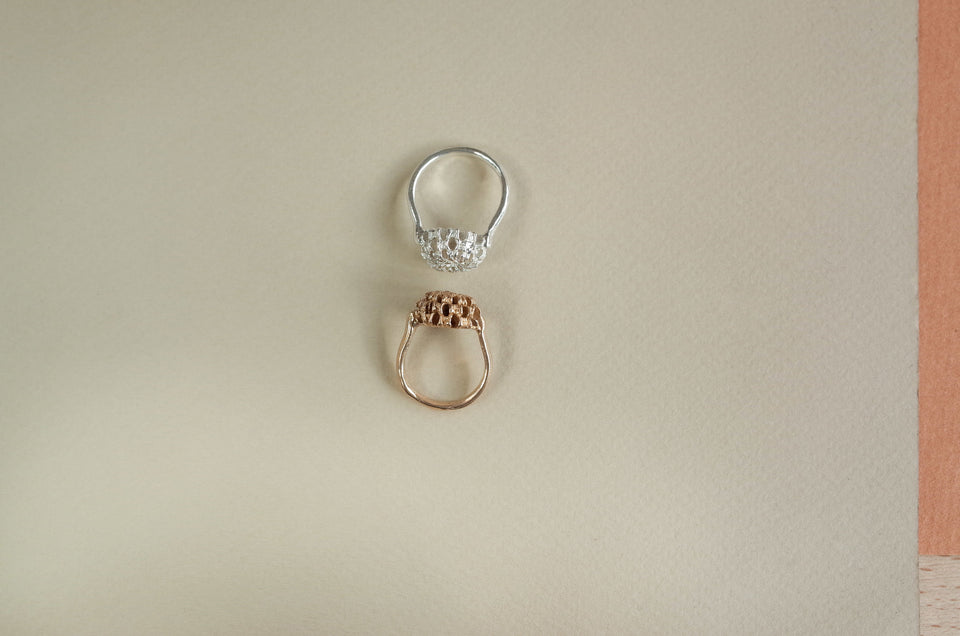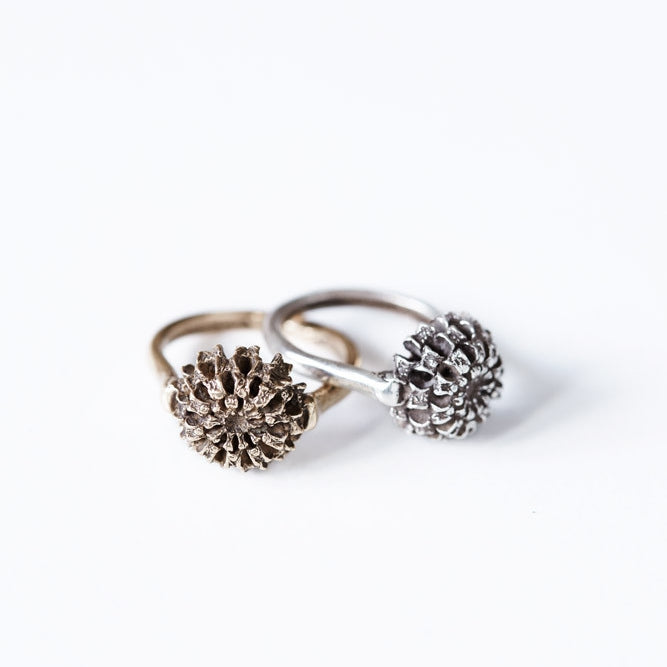 Nest Ring
by We Are Arrow
The Nest Ring is nature's take on a vintage classic. Taken from a section of a pine cone, and resting between the arms of a thick band, this ring has a gorgeous domed shape. Its intricate pattern of points and divots make it such a unique piece, and surely one to treasure for years to come!
- Chose Sterling Silver, 9, 14, or 18 karat Gold, or Platinum
- Choose 100% recycled metal or Fairmined Gold
- Gold and Platinum are fully UK Hallmarked
- Central feature is 12mm in diameter
- Band is 2.5mm wide
Please allow 4 to 6 weeks for the delivery of jewellery cast in precious metals as it will be made especially for you. We do keep a small stock of Sterling Silver and 100% recycled 9 karat Yellow Gold in this design in shop. Contact us if you have a short deadline or need extended sizing.