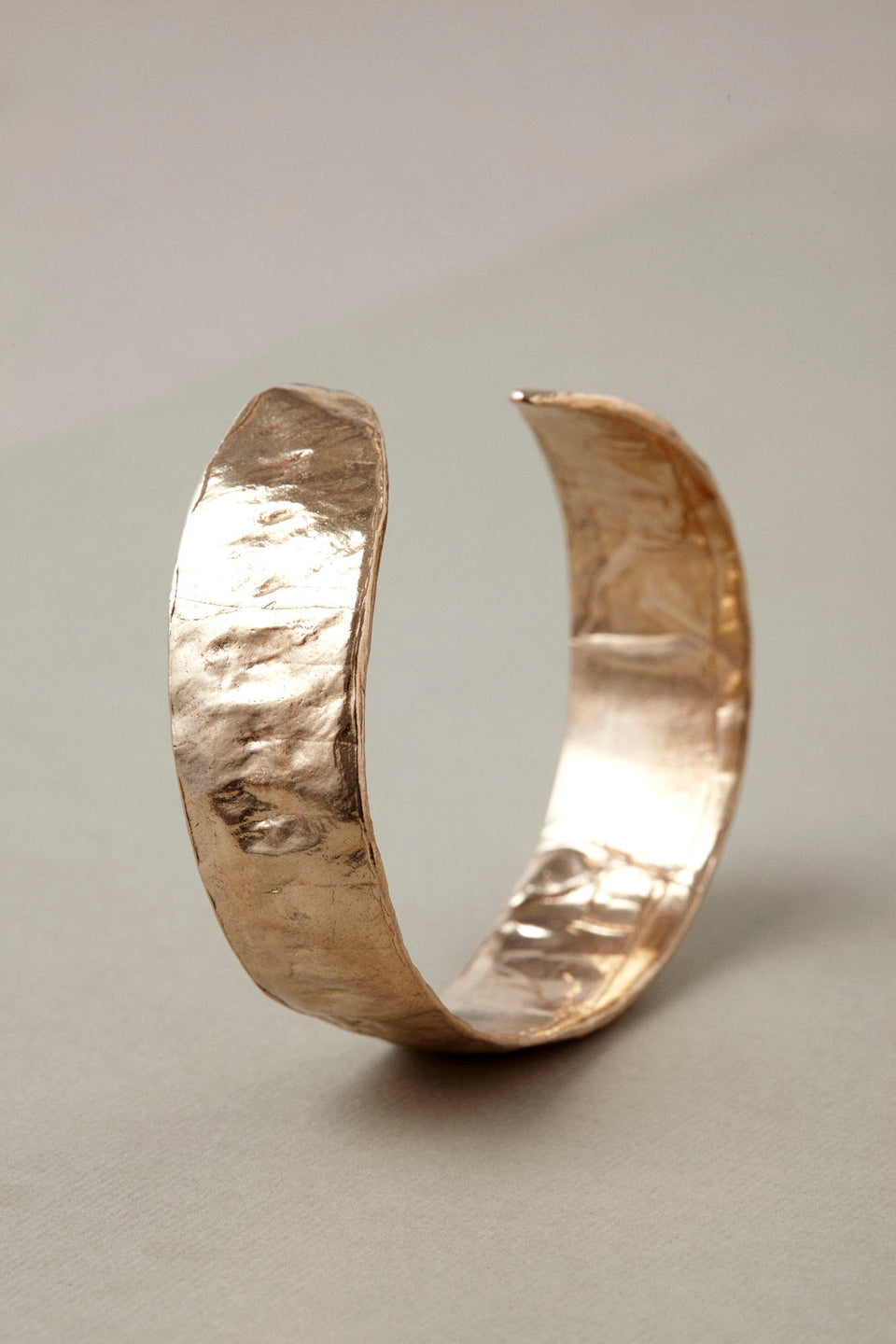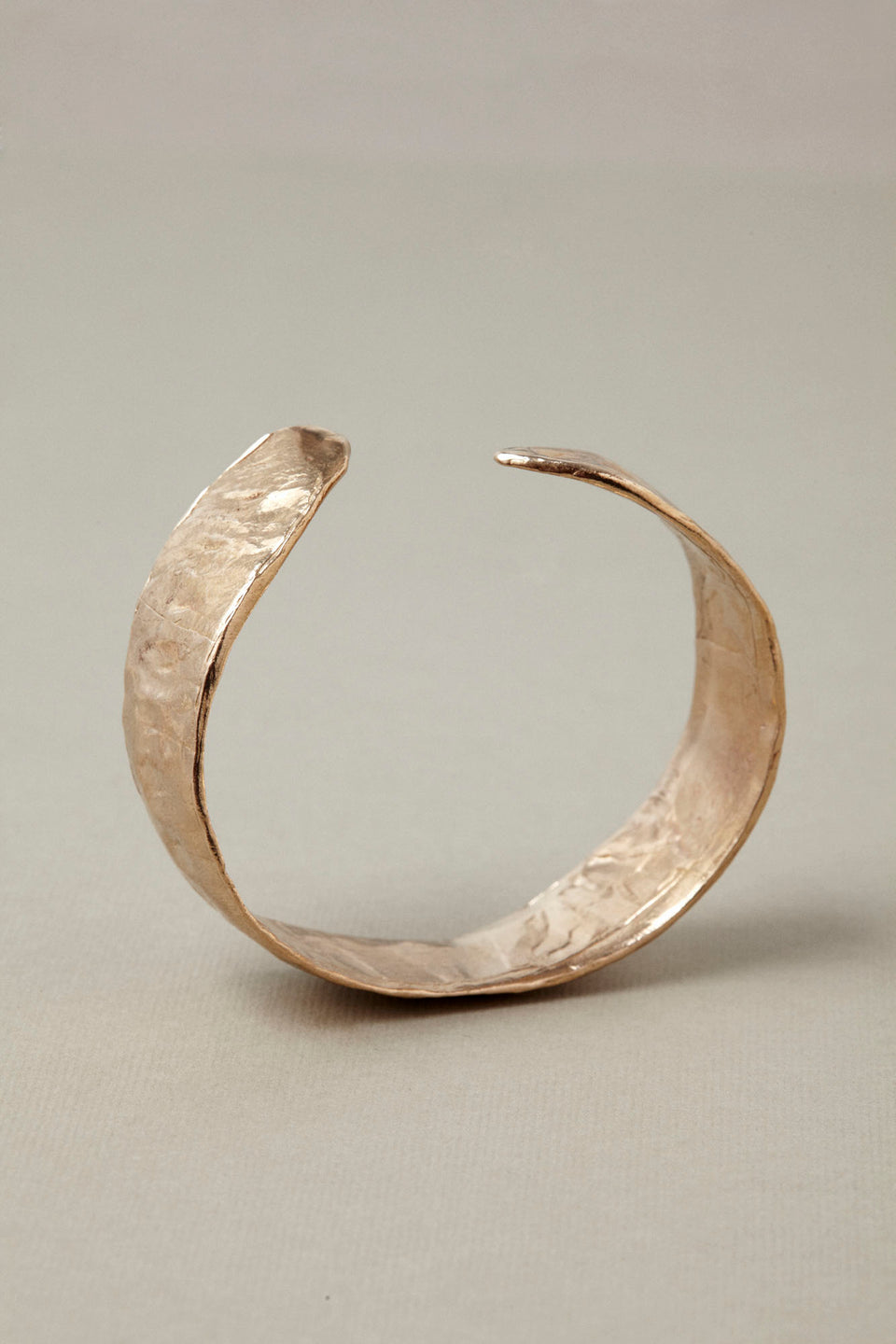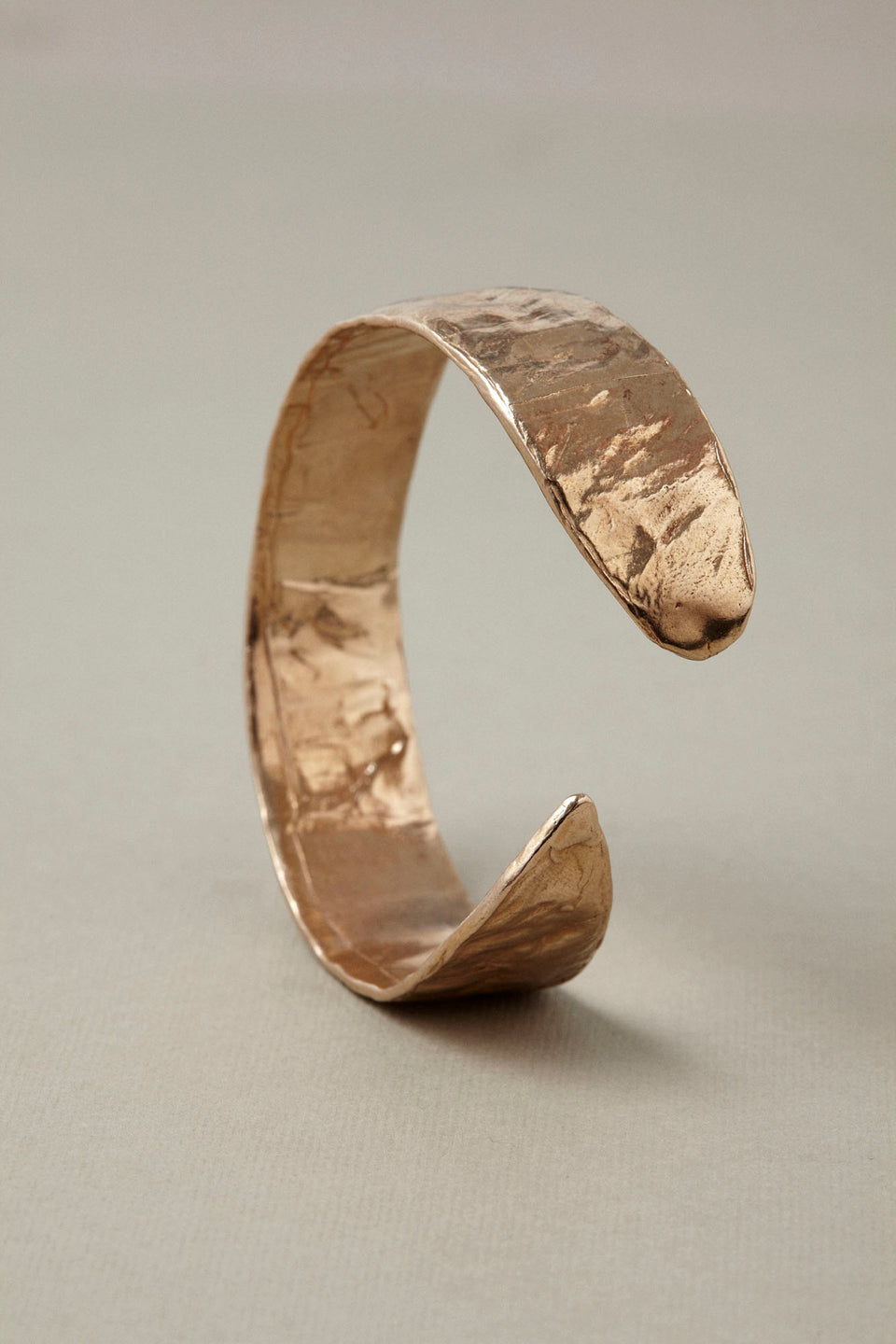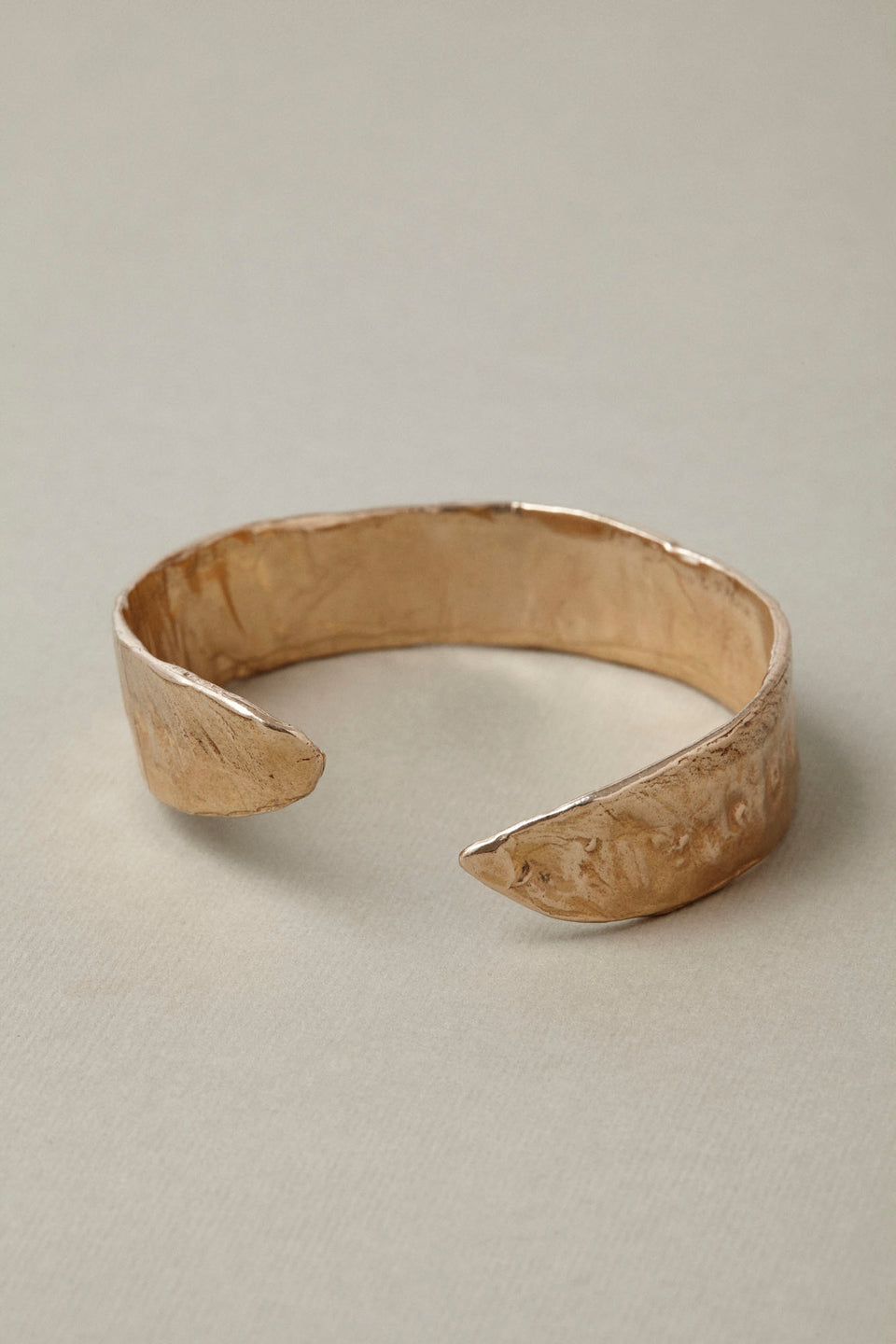 SENDERO pod cuff
SQ0846954
by We Are Arrow
A flat seed pod halved, revealing a pathway of textured seed beds. Fallen from a tree at Los Guachimontones in Jalisco, Mexico.
We recommend bending the bangle slightly to just fit the wrist once you have received it. Repeated bending of the bangle will weaken the metal and could cause cracks or breakage. This bangle is solid bronze and can be safely polished with a soft cloth!
- Solid 100% recycled Bronze
- Cuff length 185mm
- Average width 16mm
Can be plated in Sterling Silver or various finenesses of Gold. Contact for pricing.