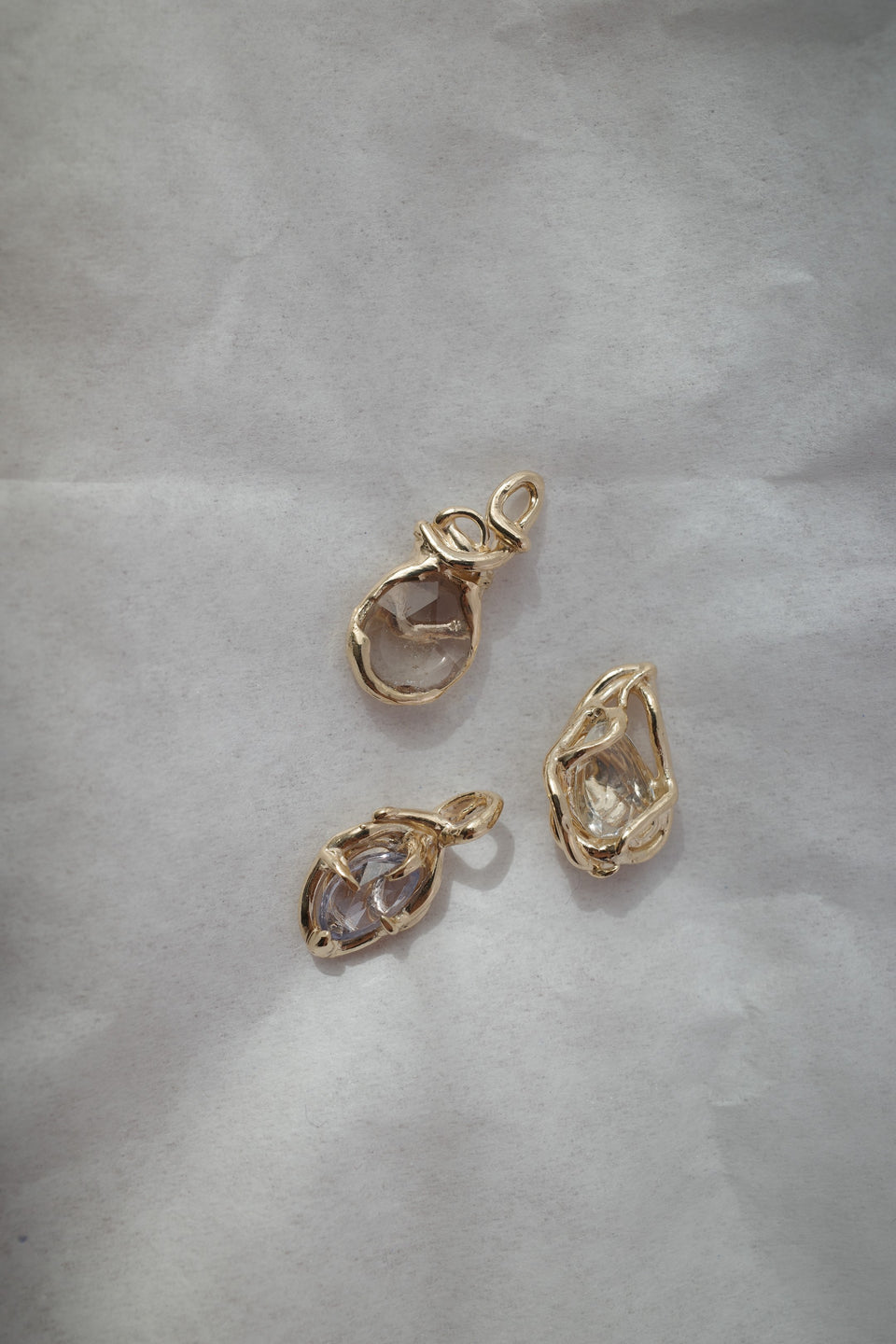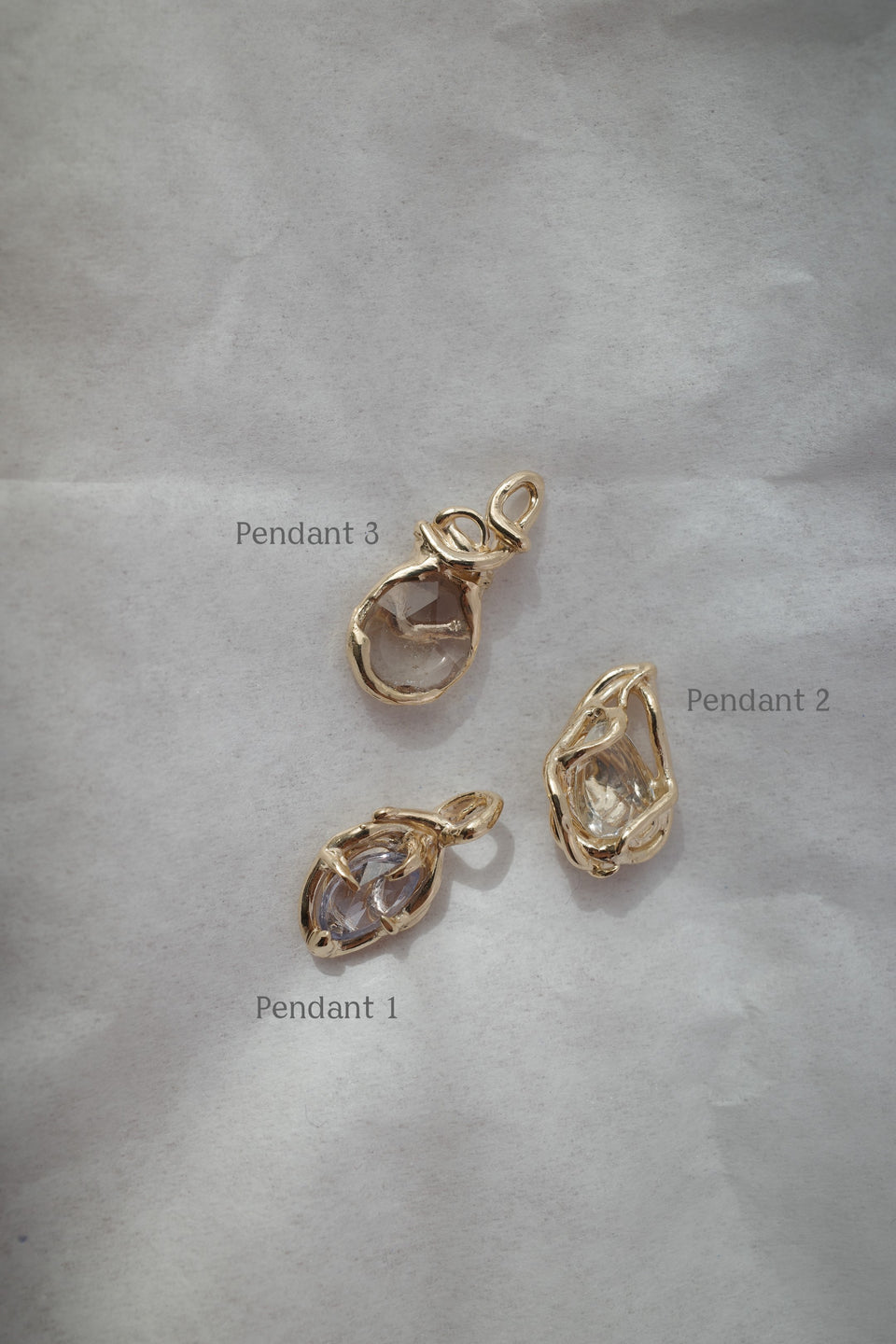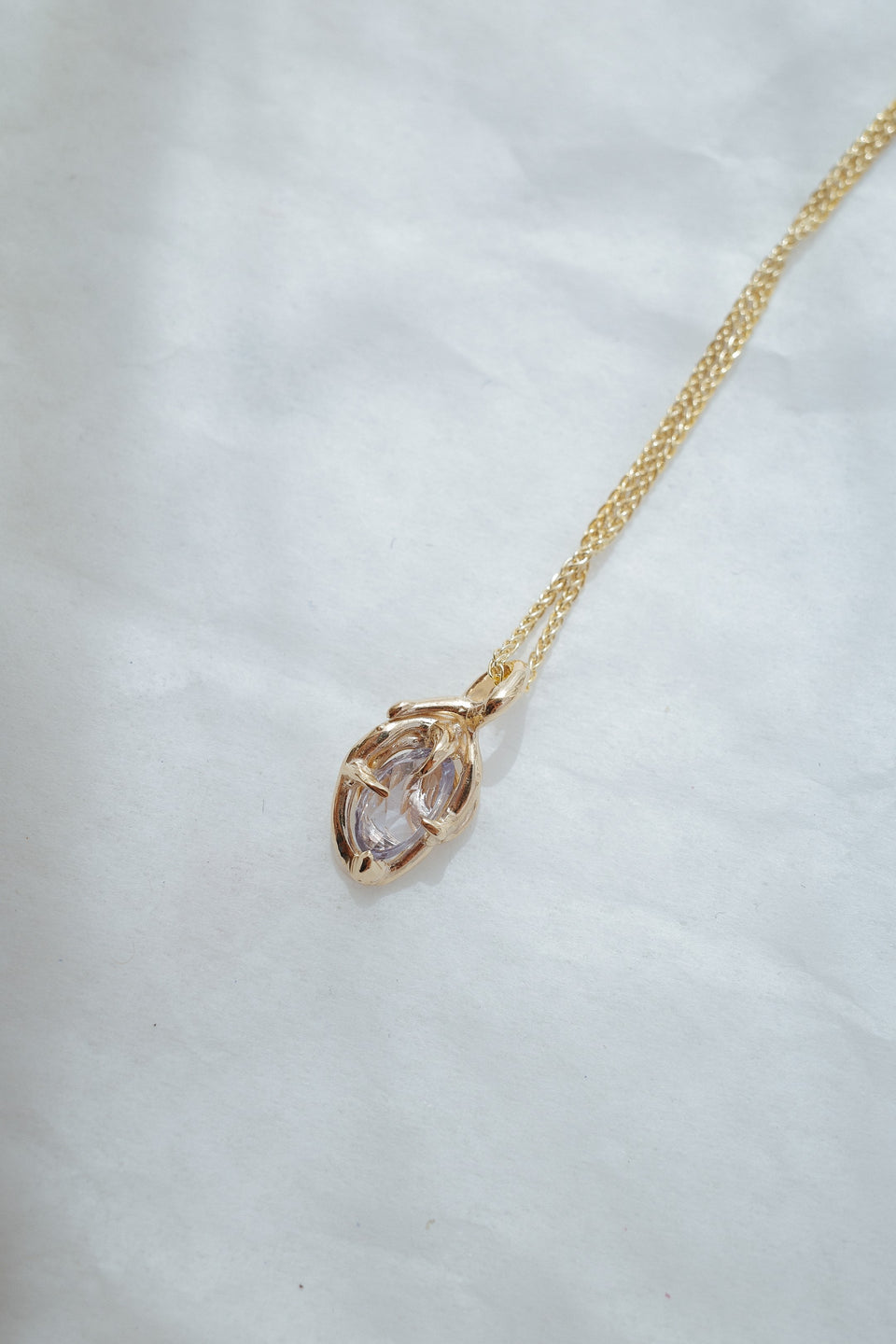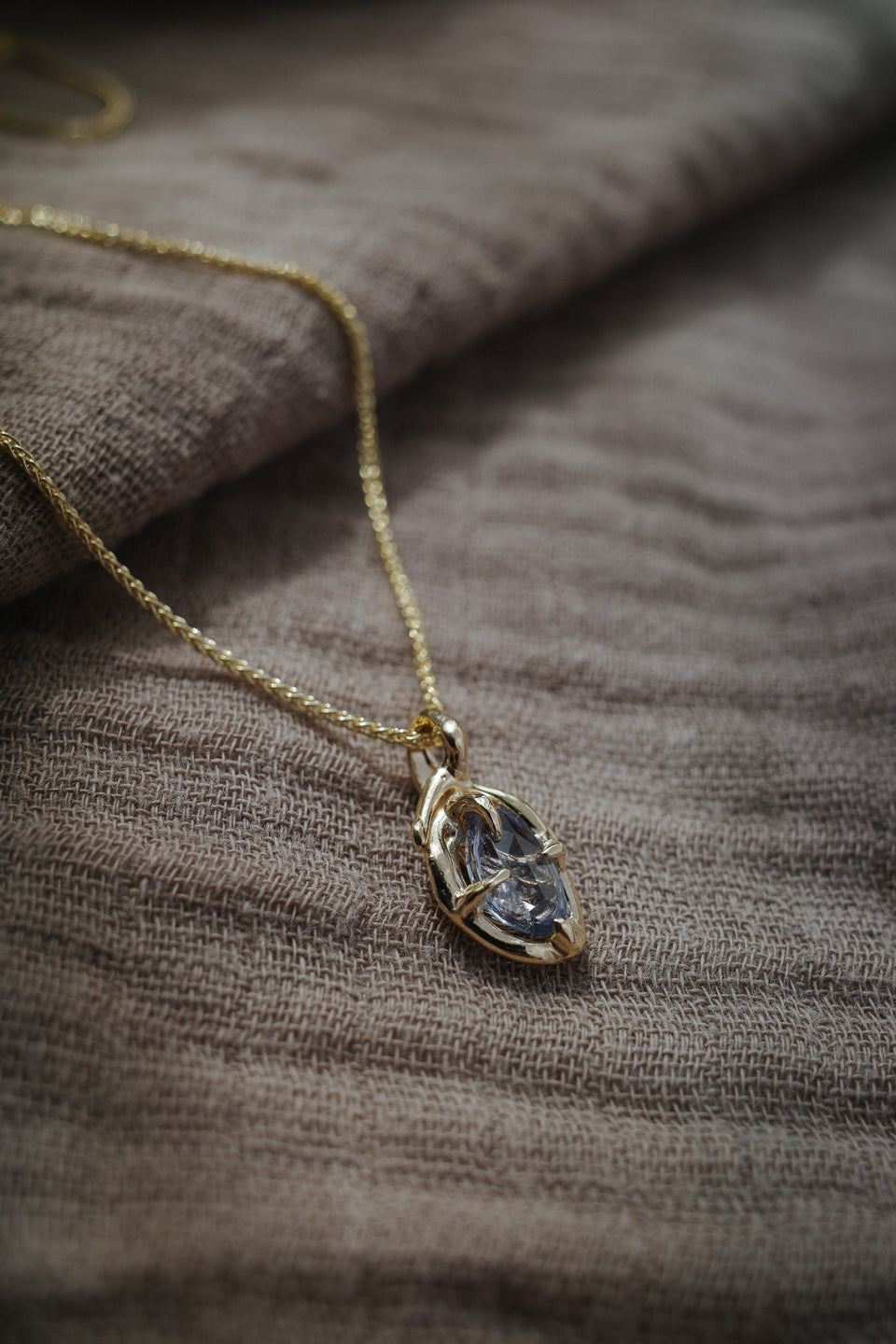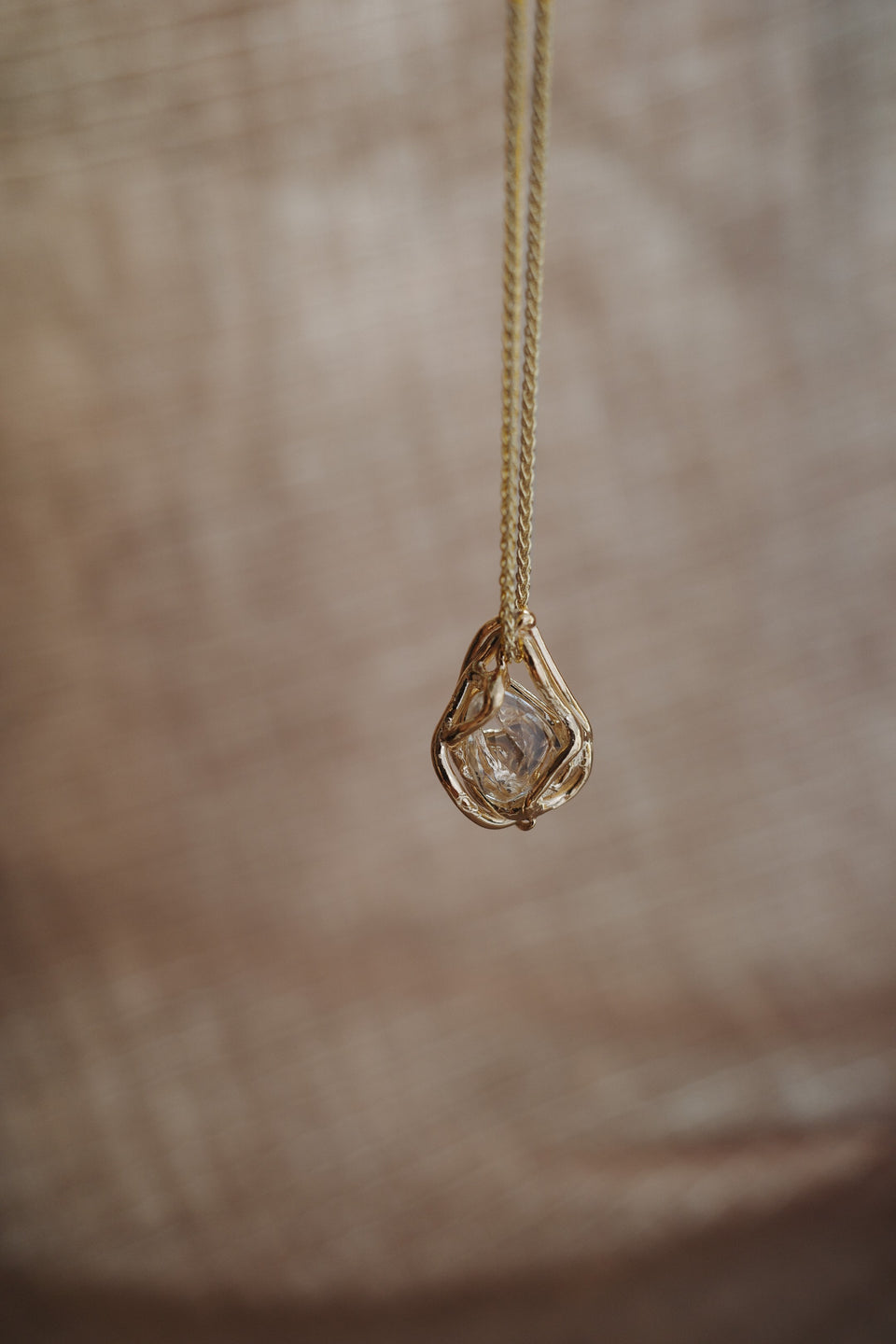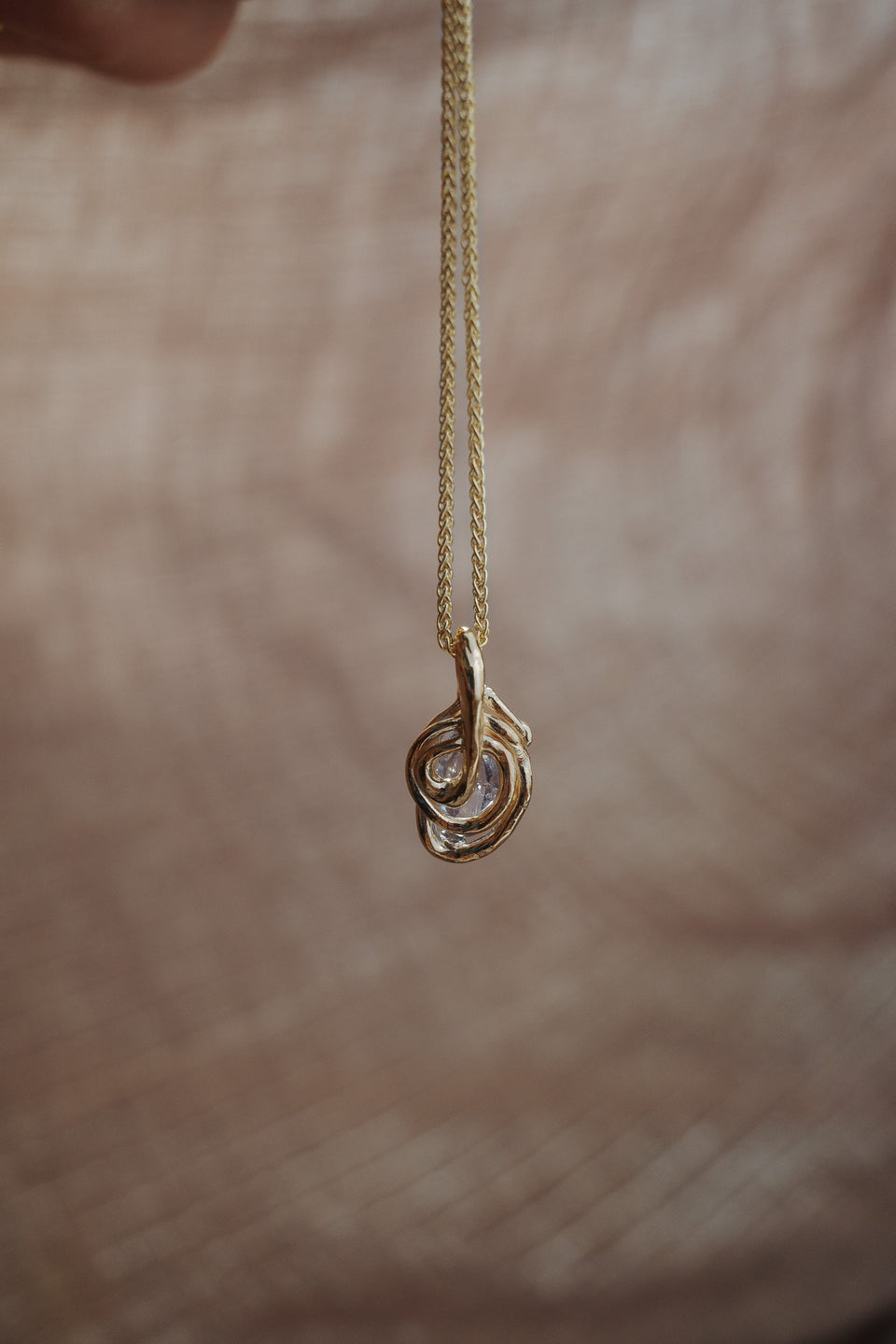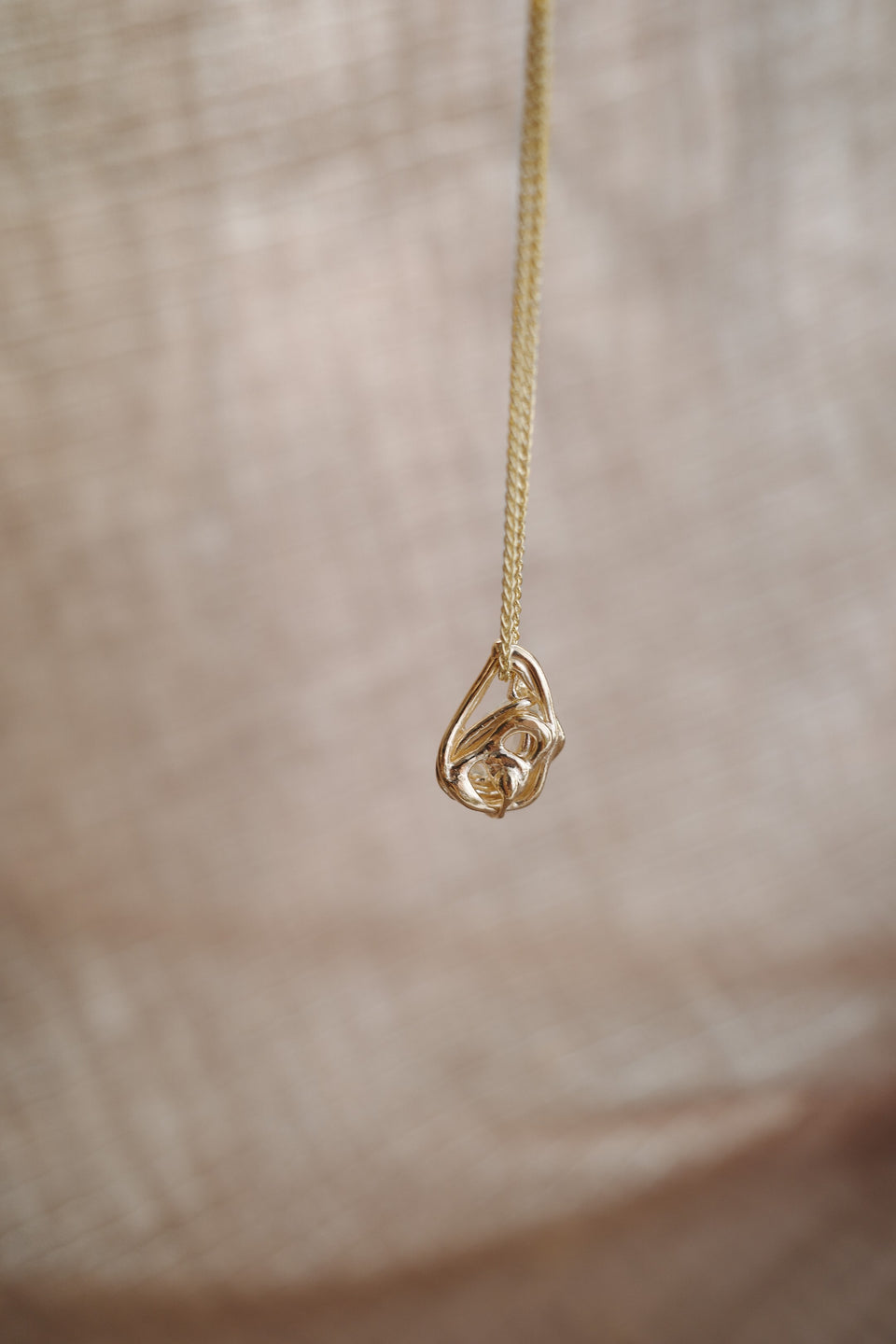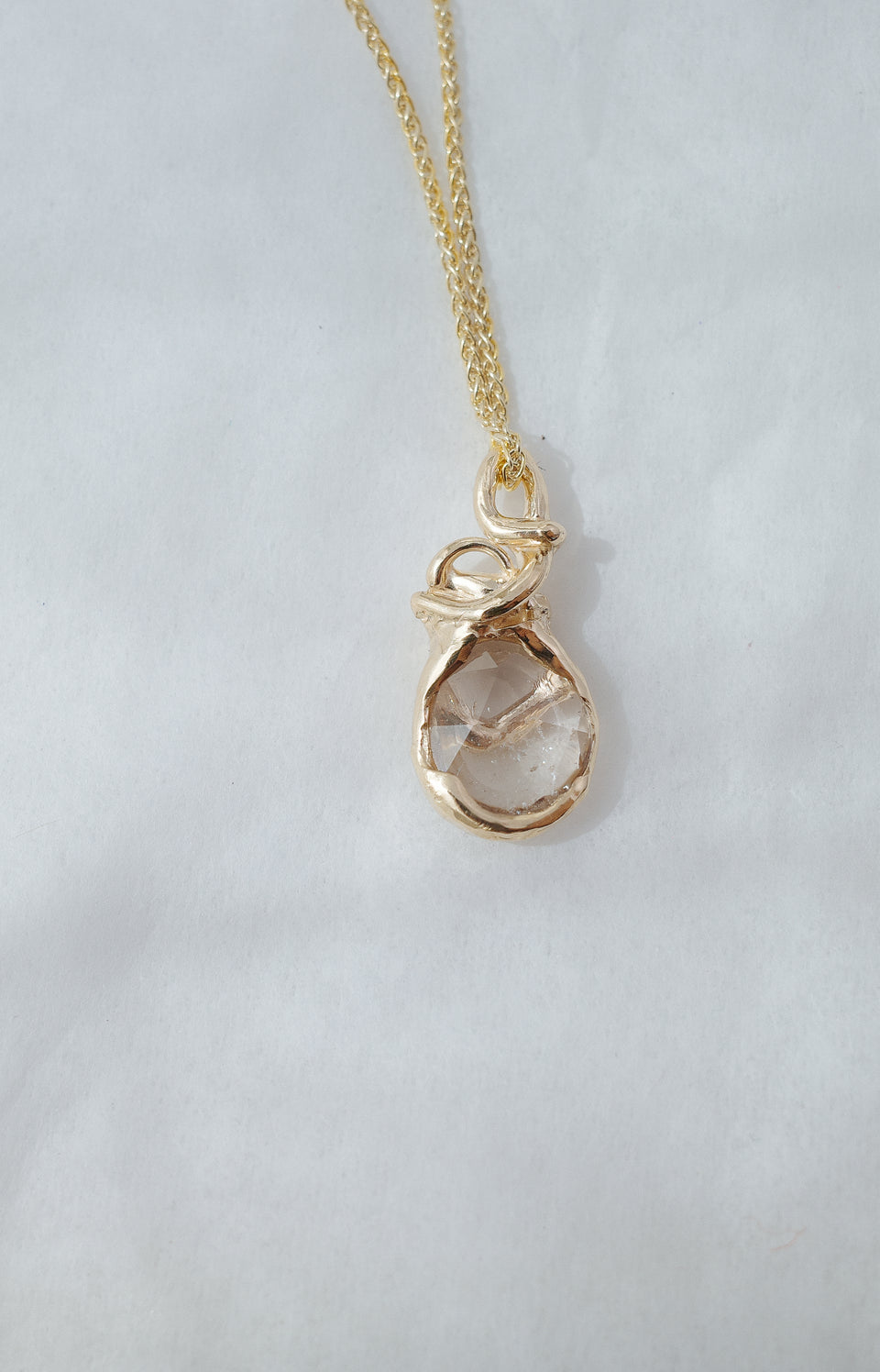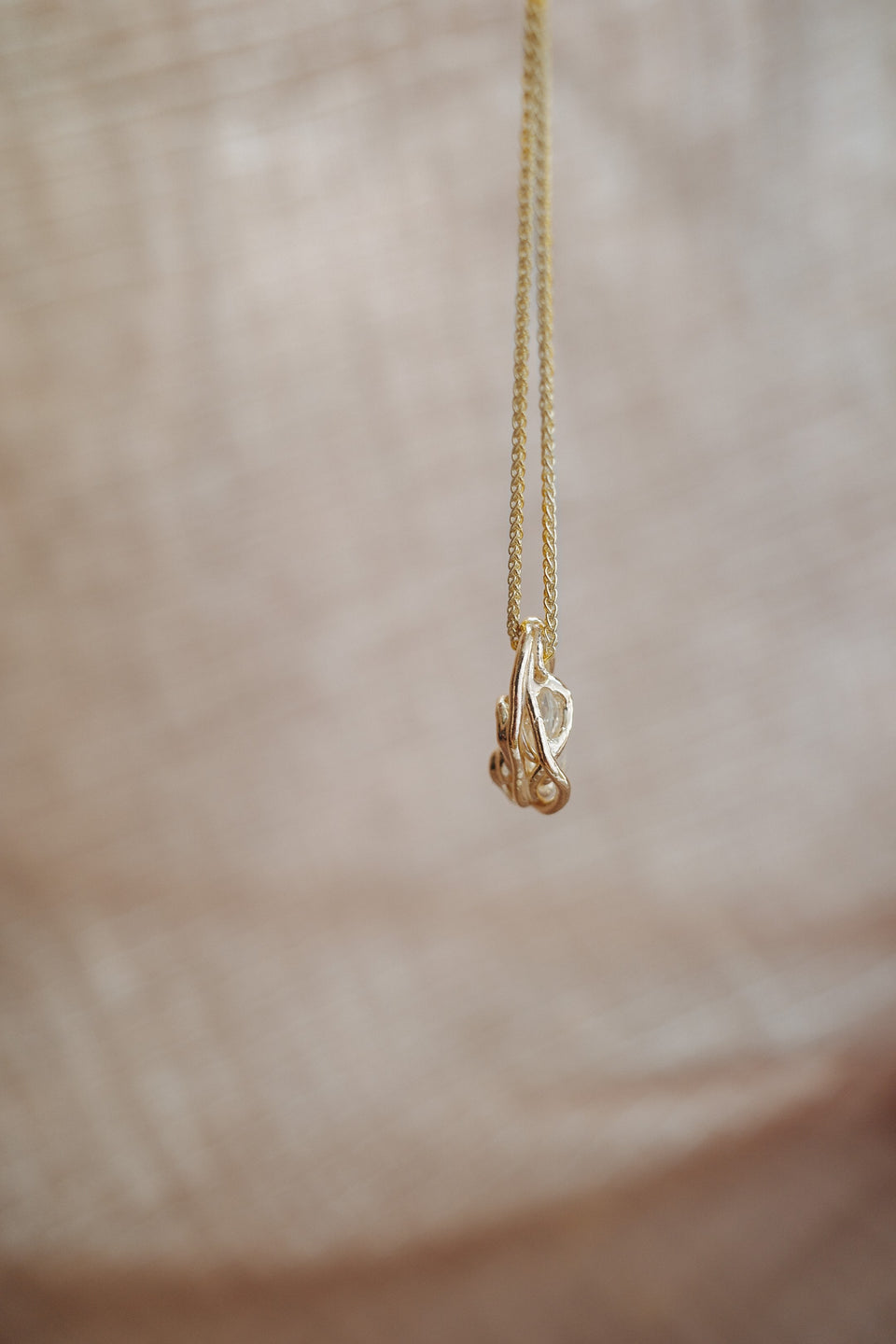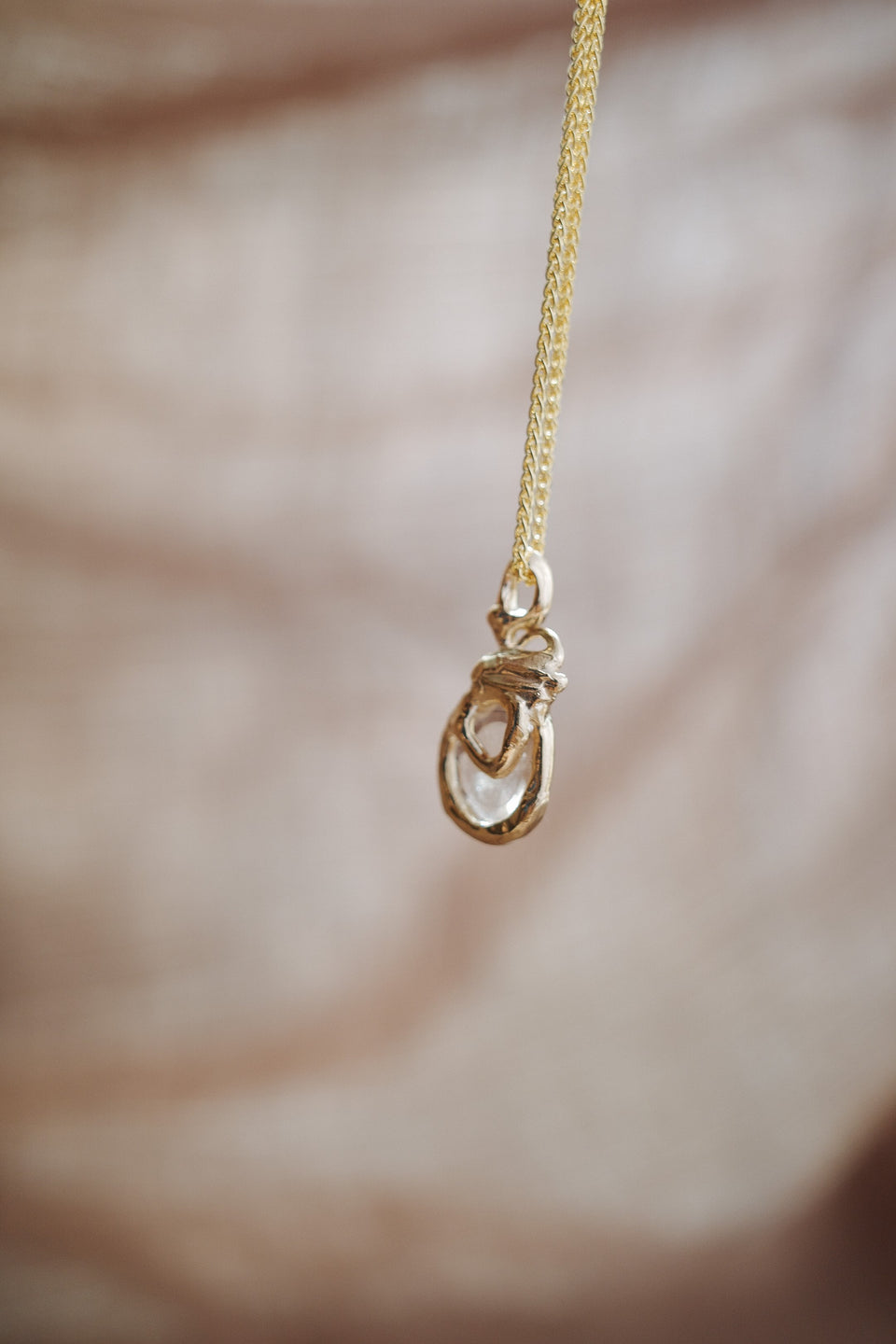 Tempest Pendant Necklaces with Rose Cut Sapphires
These unique pendants each hold a rose cut sapphire in different translucent shades. Their freeform shapes suggest movement in swirls of gold captured for a second in time, flowing around the gems at their cores. 
- All Pendants cast in solid 100% recycled 9 karat Yellow Gold
- All Pendants on a solid 9 karat Yellow Gold 18" Spiga Chain
Tempest Pendant 1
- Amorphous Pale Lilac Sapphire
- Sapphire is 7.5 x 4.75 mm
- Pendant is 12.25 x 8 mm (16.75 x 8mm including Jump Ring)

Tempest Pendant 2
- Amorphous Colourless Sapphire
- Sapphire is 8.25 x 6.5 mm
- Pendant is 15.75 x 9.75mm
Tempest Pendant 3
- Amorphous Pale Russet Sapphire
- Sapphire is 9 x 7.5 mm
- Pendant is 13.25 x 9mm (18.75 x 9mm including jump ring)
One of a kind, you will receive your selected necklace as pictured.