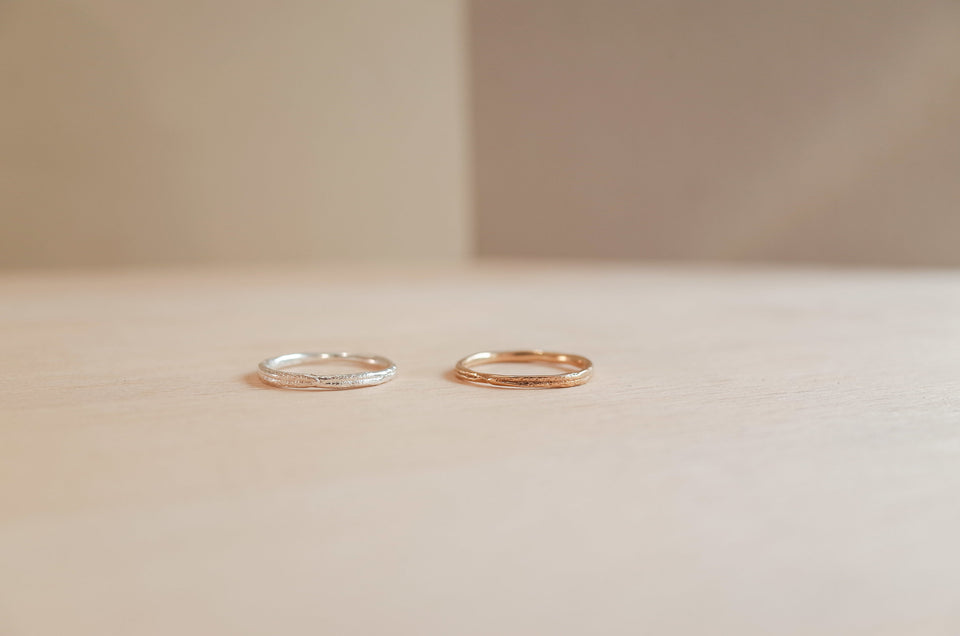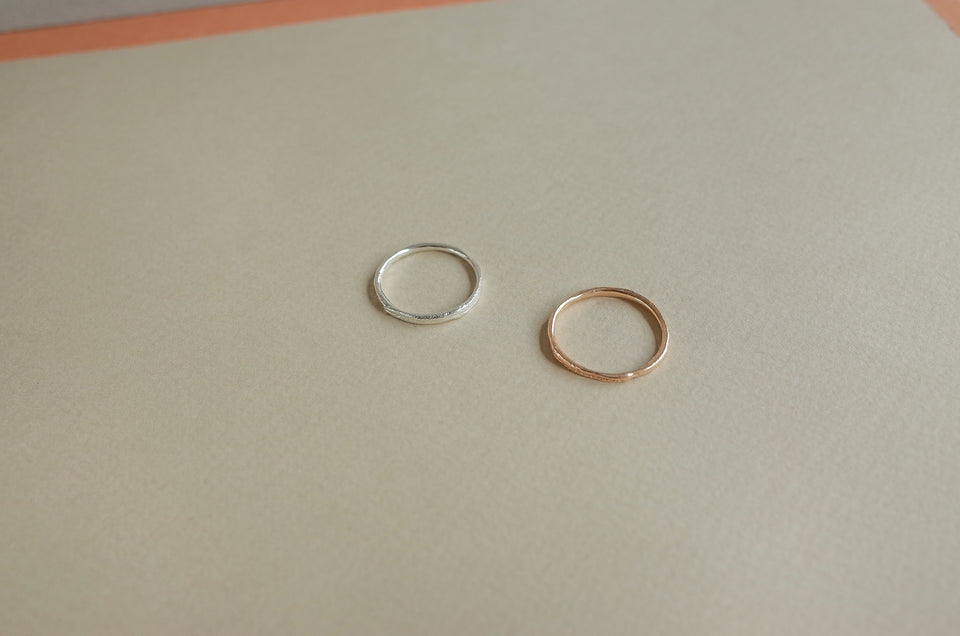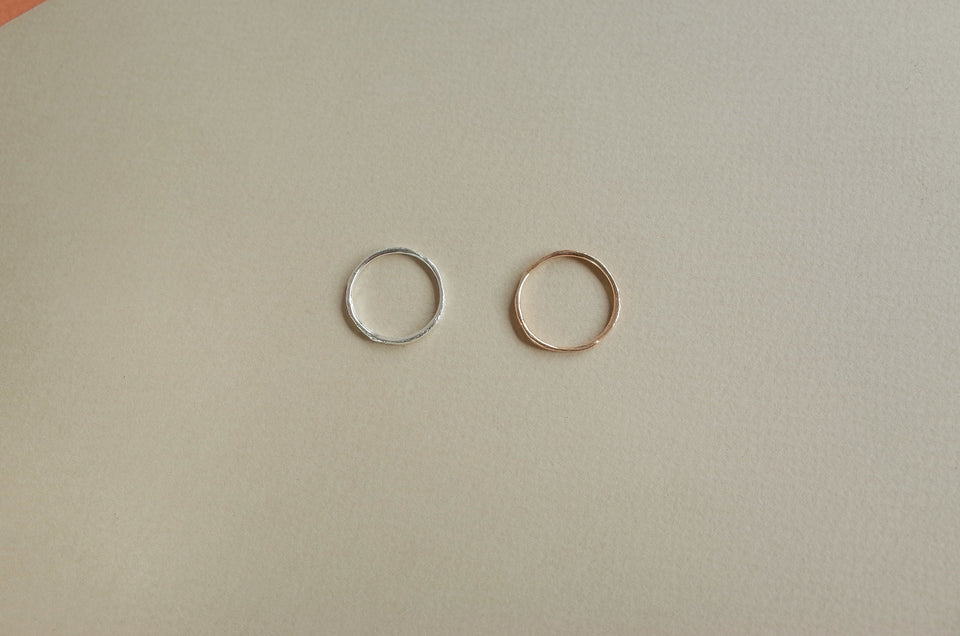 Twin Sprig Rosemary Band
by We Are Arrow
The Twin Sprig Rosemary Band is a ring formed by two rosemary springs that have been cast together. The tiny speckled surface of the sprigs are brought to life in metal form, reflecting light and sparkling.
Rosemary is a magical shrub, which has long been used as a symbol of fidelity and remembrance. Wear this ring on its own, or stack it with other rings. Makes a great alternative wedding band! 
- Chose Sterling Silver, 9, 14, or 18 karat Gold, or Platinum
- Choose 100% recycled metal or Fairmined Gold
- Gold and Platinum are fully UK Hallmarked
- Band is 2mm wide
Please allow 4 to 6 weeks for the delivery of jewellery cast in precious metals as it will sized and cast especially for you! We do keep a small stock of Sterling Silver and 100% Recycled 9 karat Yellow Gold in this design in shop. Contact us if you need extended sizing. 

An explanation of our ethical practices can be found here.