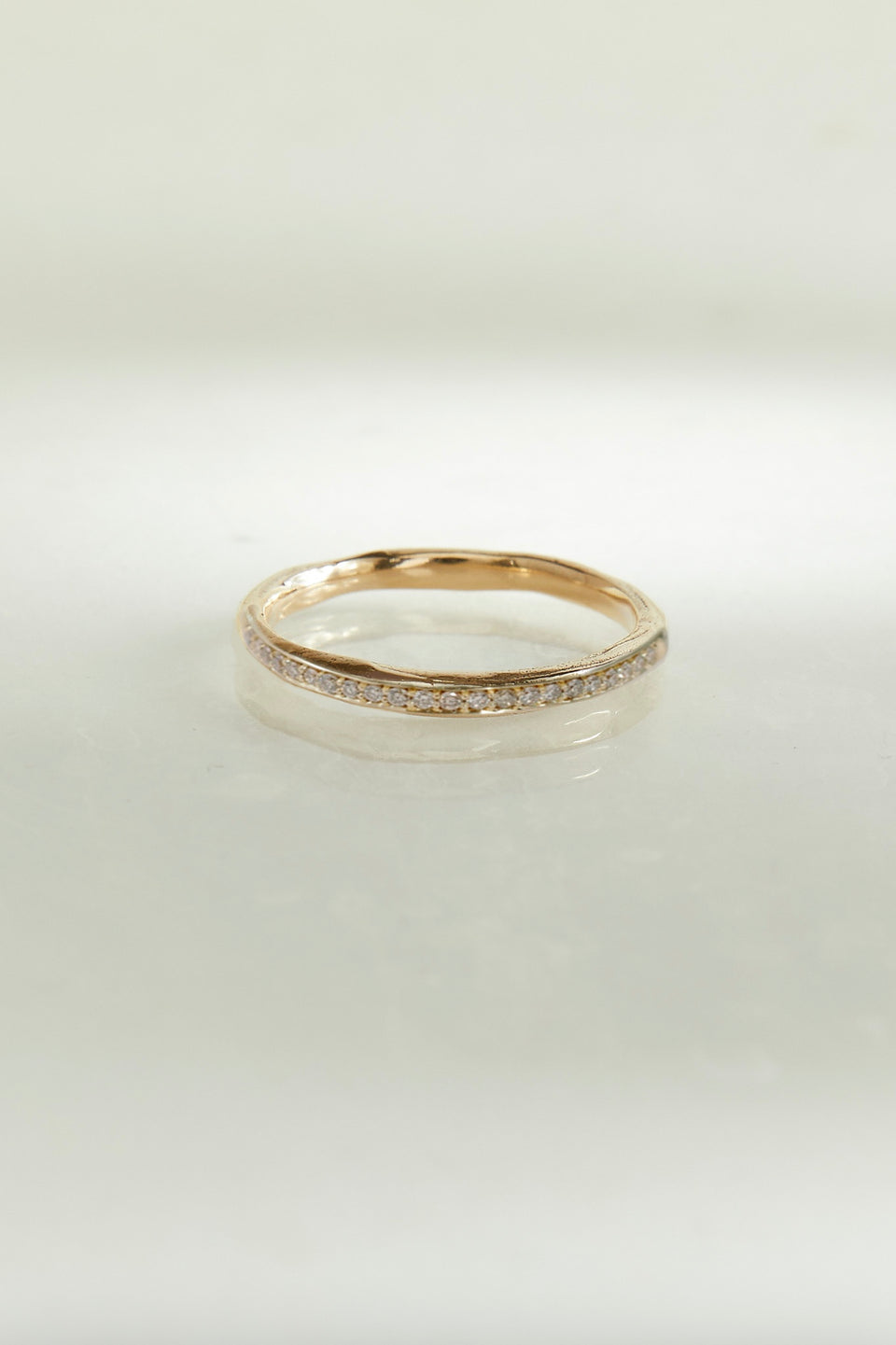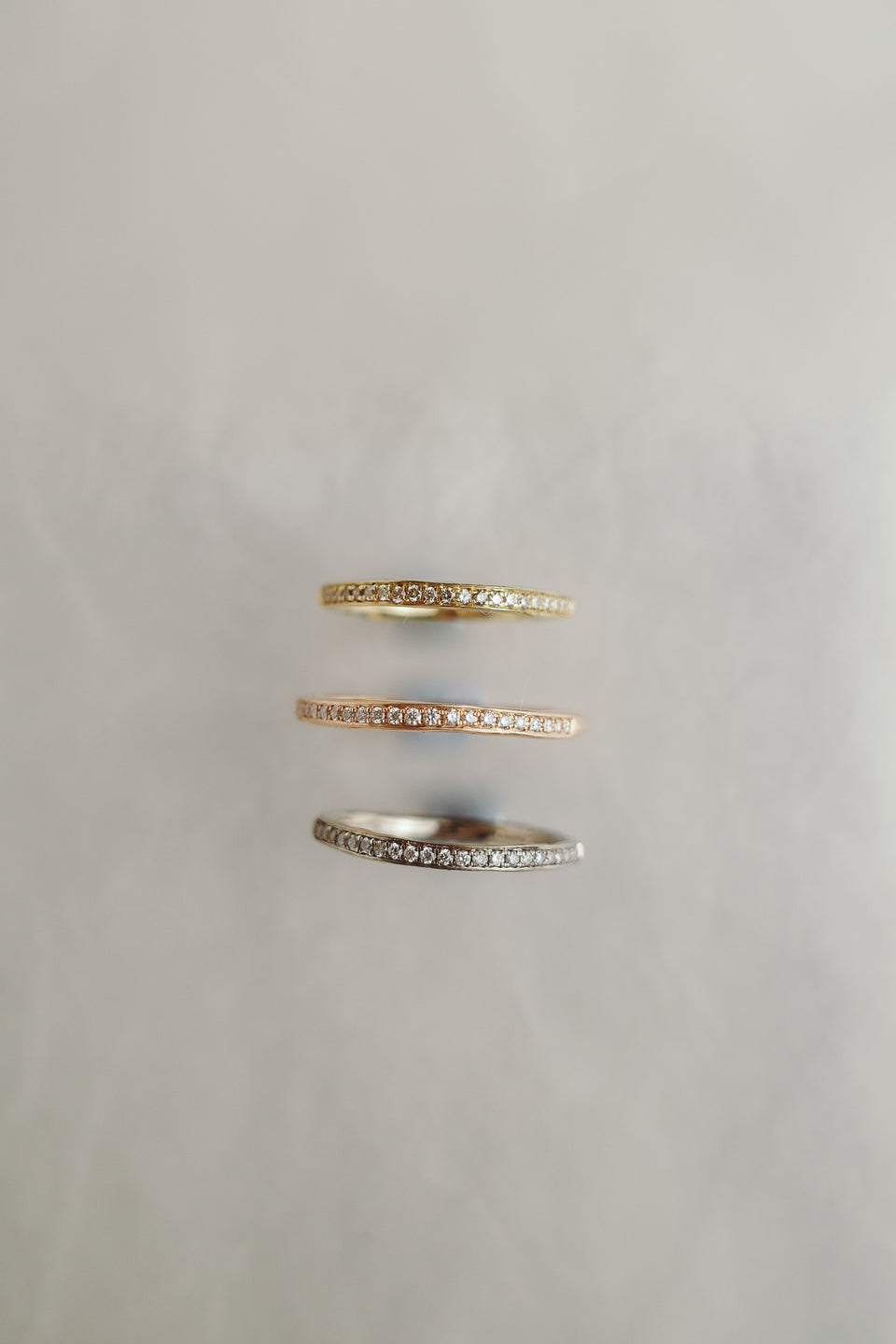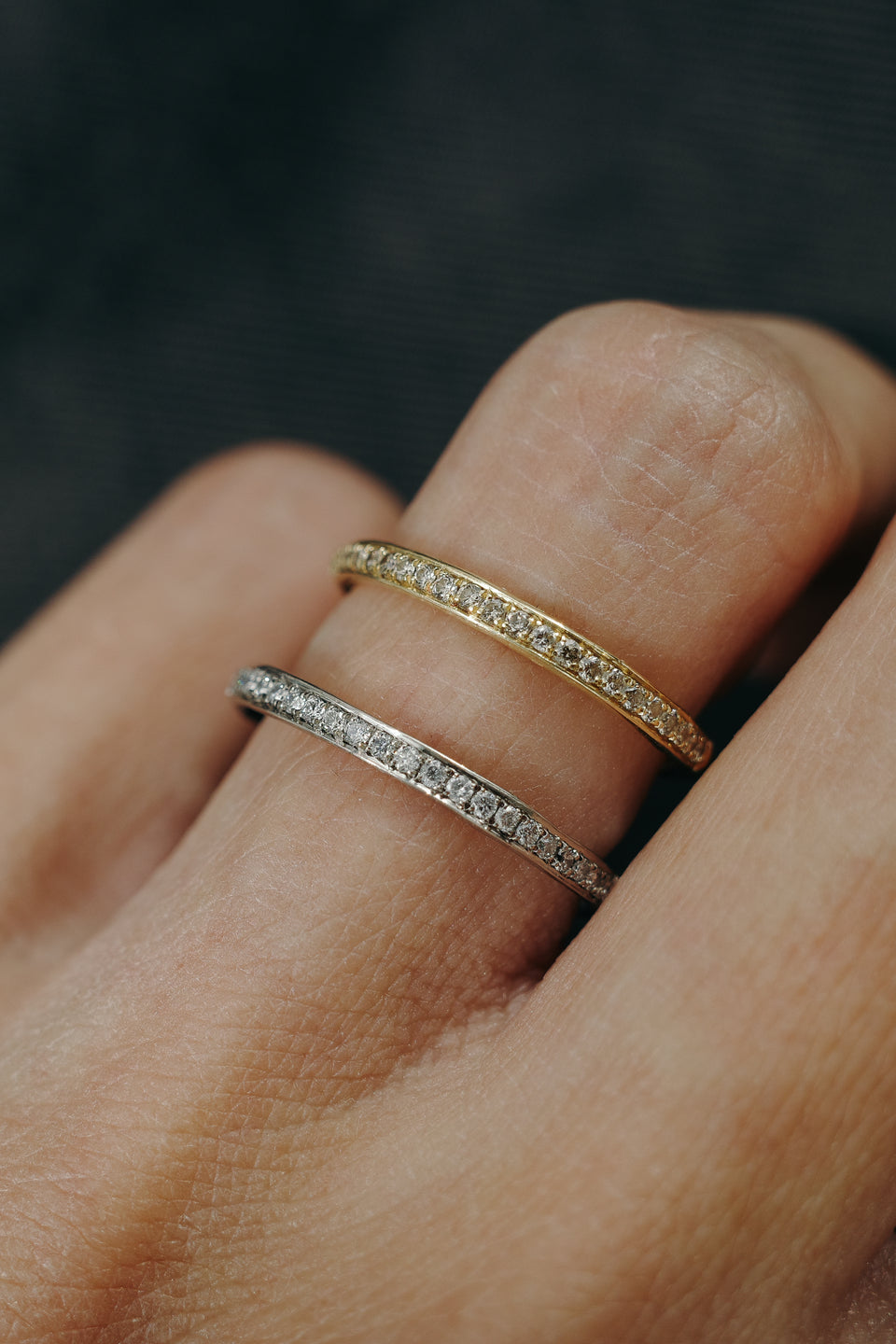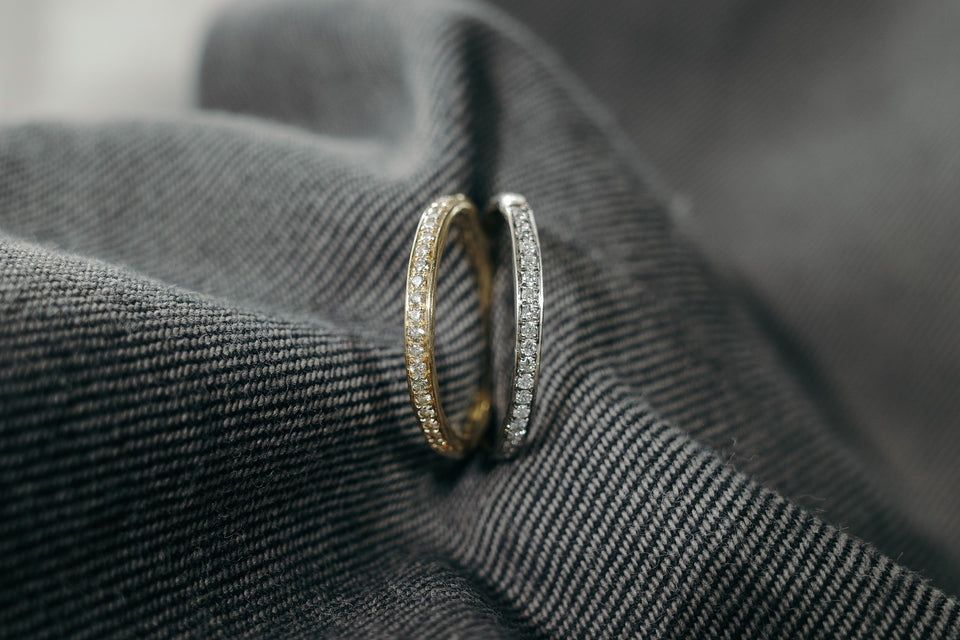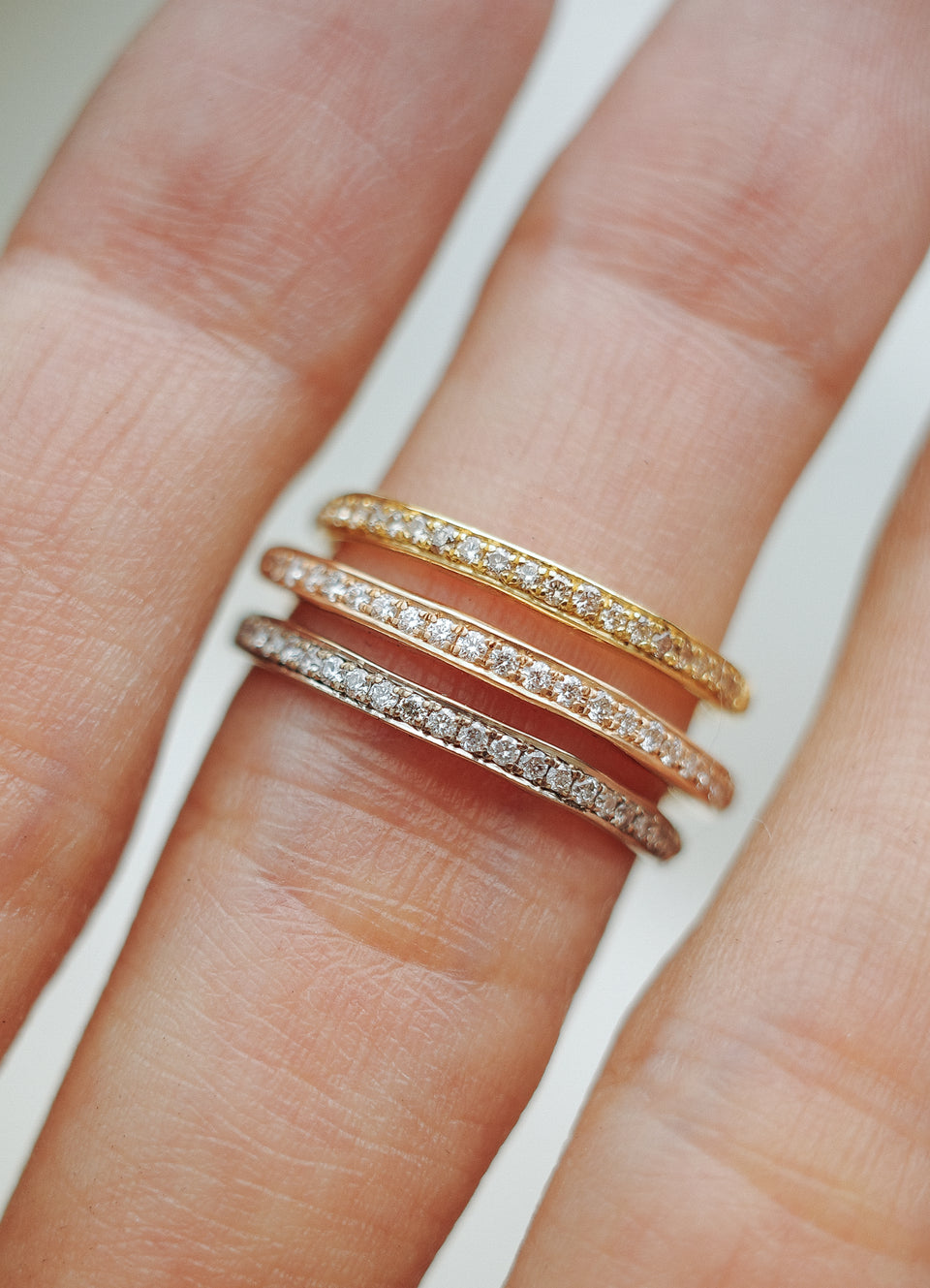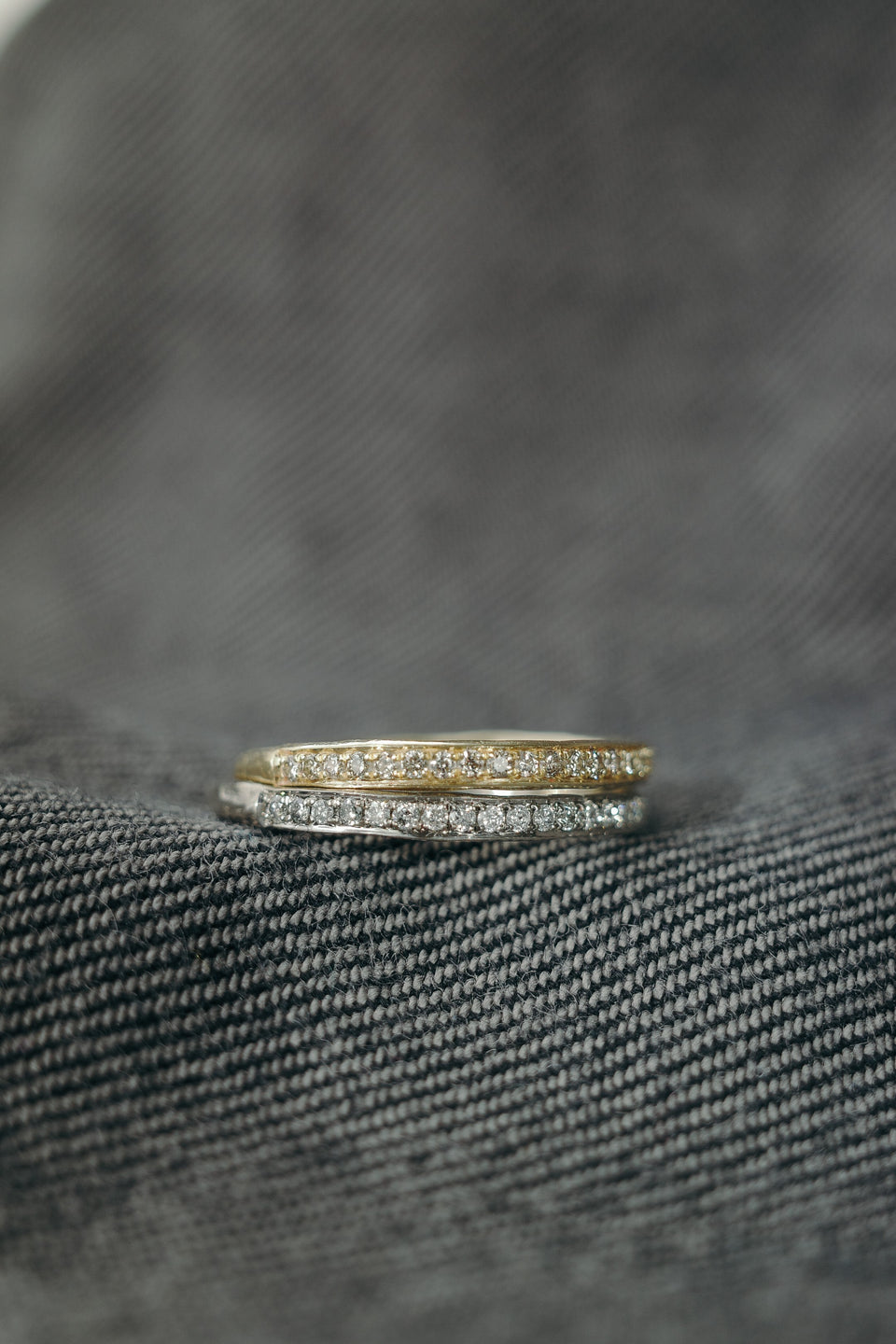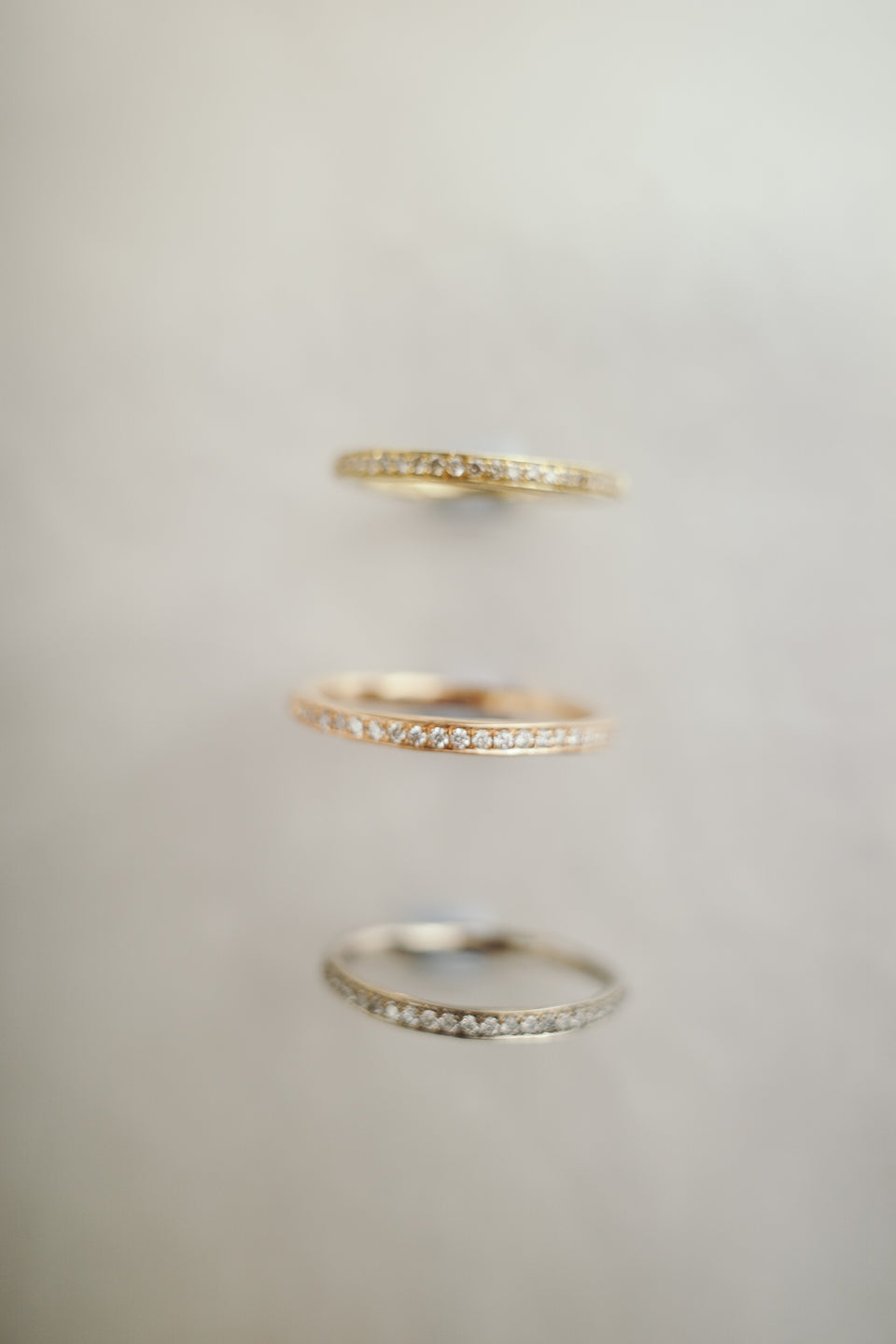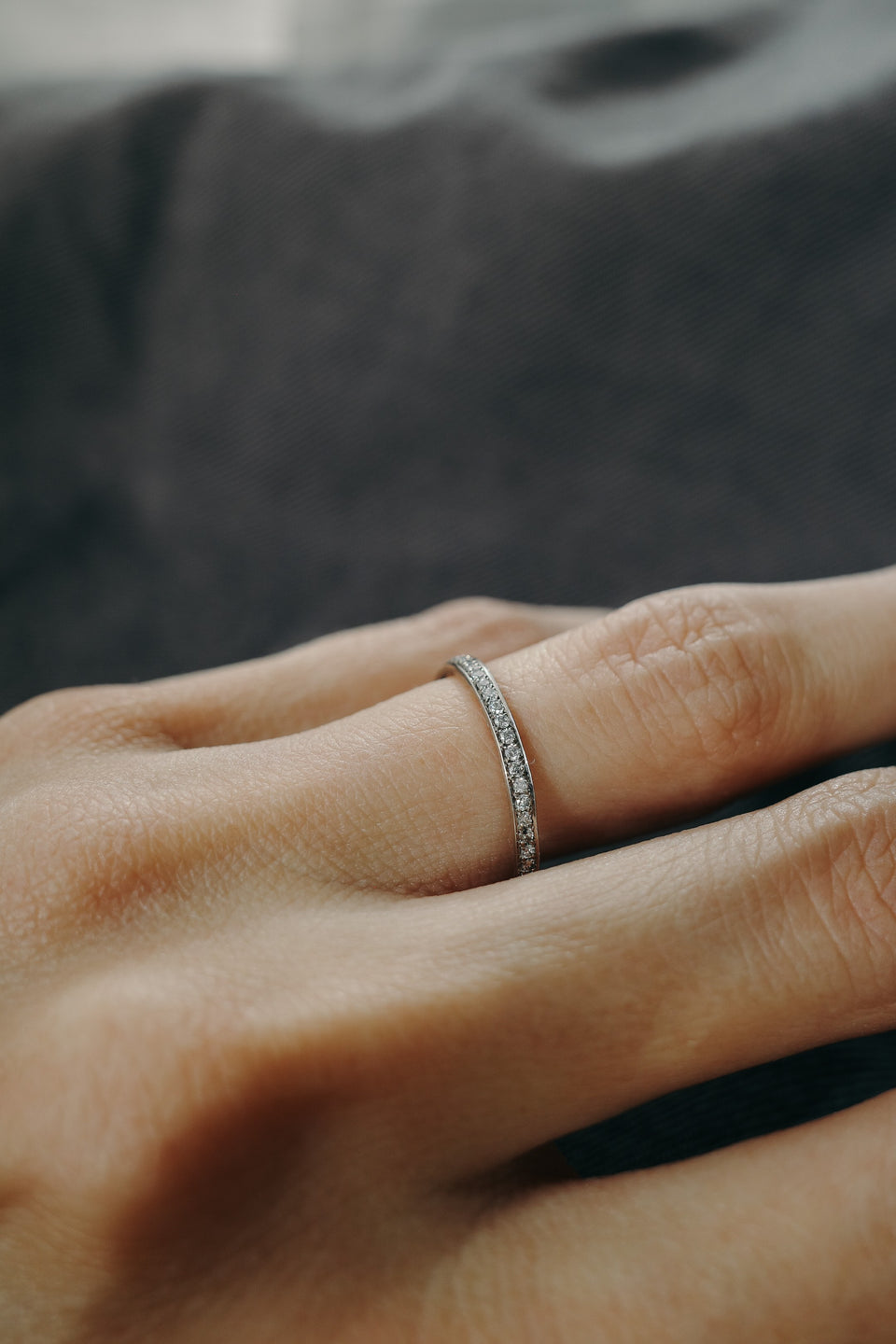 Bands II - Pavé Ring
by We Are Arrow
A sweet, delicate band pavé set with 22 beautiful diamonds in your choice of colour. With a slight, flowing, dripped texture to the band and 1mm diamonds sparkling across it, this is a gorgeous handmade take on a classic.  Perfectly imperfect.
Select your diamond colour, metal, and size to make this ring your own. Lovely on its own or stacked with other rings.
Contact us if you would like to make this a 3/4 or full eternity ring, or would like to discuss options like black or yellow diamond!
- Chose Solid 9, 14, or 18 karat Gold, or Platinum
- Choose 100% recycled Gold or Platinum or Fairmined Gold
- All rings fully UK Hallmarked
- 22 x 1mm round brilliant cut diamonds
- Choose from Salt + Pepper, Champagne, White, or Intense Yellow
- Band is 1.5mm wide
Please allow 6-8 weeks lead time as your ring will be sized and cast especially for you! Contact us to discuss other stones, engraving, or other customisation. We have one of these rings in stock in 18 karat Fairmined Gold + Champagne Diamonds.

An explanation of our ethical practices can be found here.

Pictured:
100% Recycled 18 karat Yellow Gold + Champagne Diamonds
100% Recycled 18 karat Rose Gold + White Diamonds
100% Recycled 18 karat White Gold + Salt and Pepper Diamonds