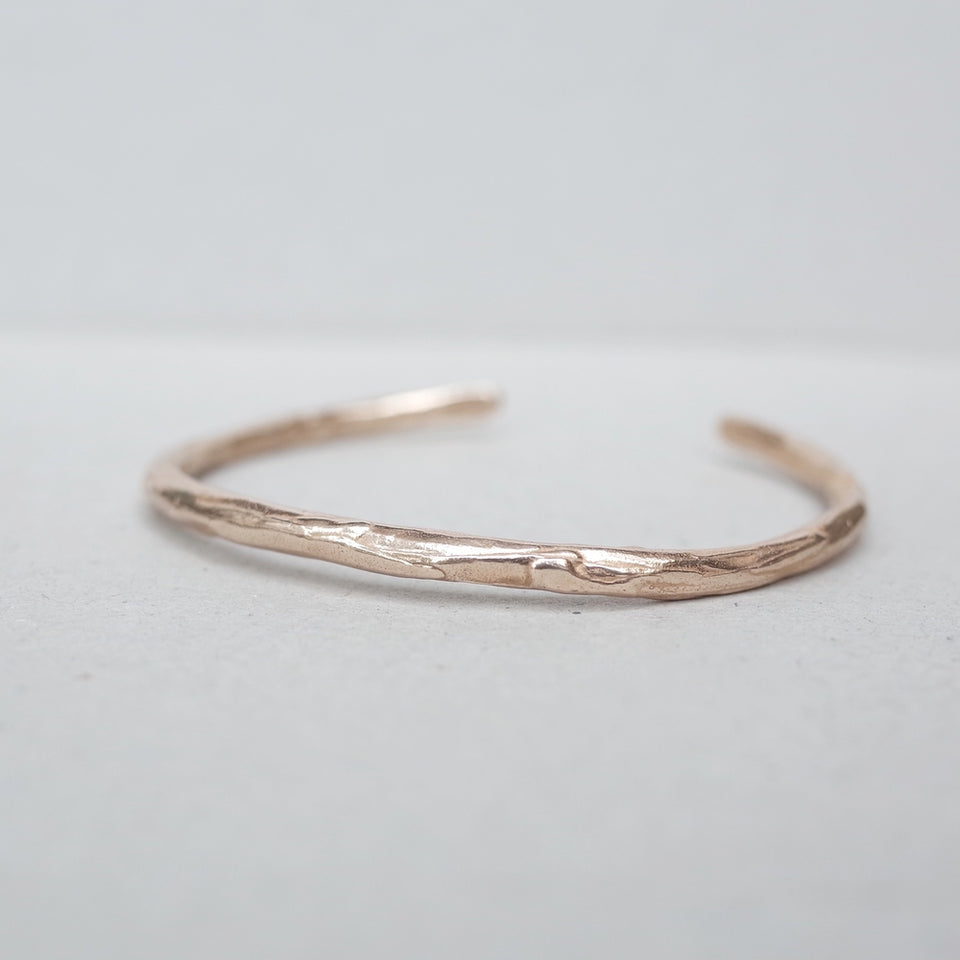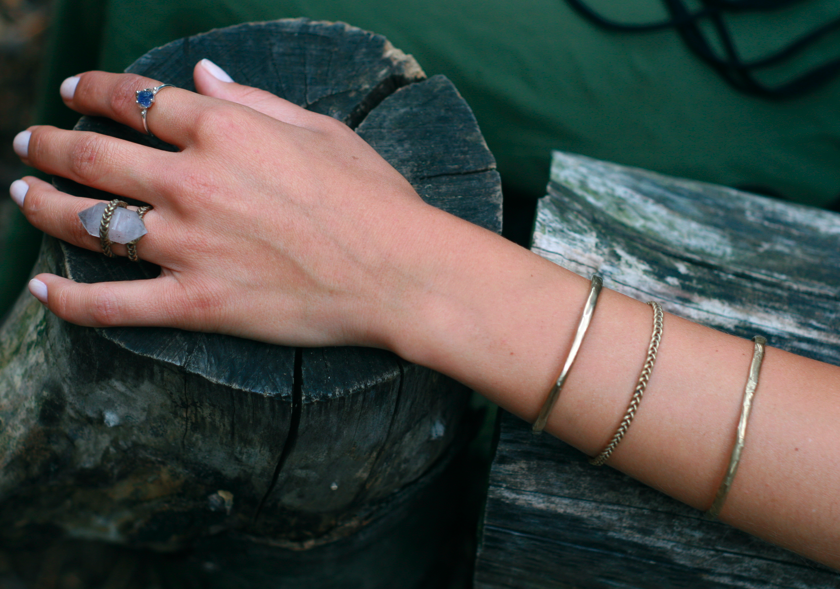 Thin Dripped Bangle
by We Are Arrow
This elegantly organic bangle is a simple, everyday piece that is great for layering. The delicate design was created through drips of wax, with each melted drop shining in the final casting.
We recommend bending the bangle slightly to just fit the wrist once you have received it. Repeated bending of the bangle will weaken the metal and could cause cracks or breakage.
Choose bronze or your preferred colour and fineness of gold!
- Choose from solid Bronze or solid 9, 14, or 18 karat Gold, or Platinum
- Choose 100% recycled metal or Fairmined Gold
- All gold and platinum jewellery fully UK Hallmarked
- Bangle width 3.5mm
- Total length 16.5cm
Please allow 4 to 6 weeks for the delivery of jewellery cast in precious metals as it will be made especially for you.