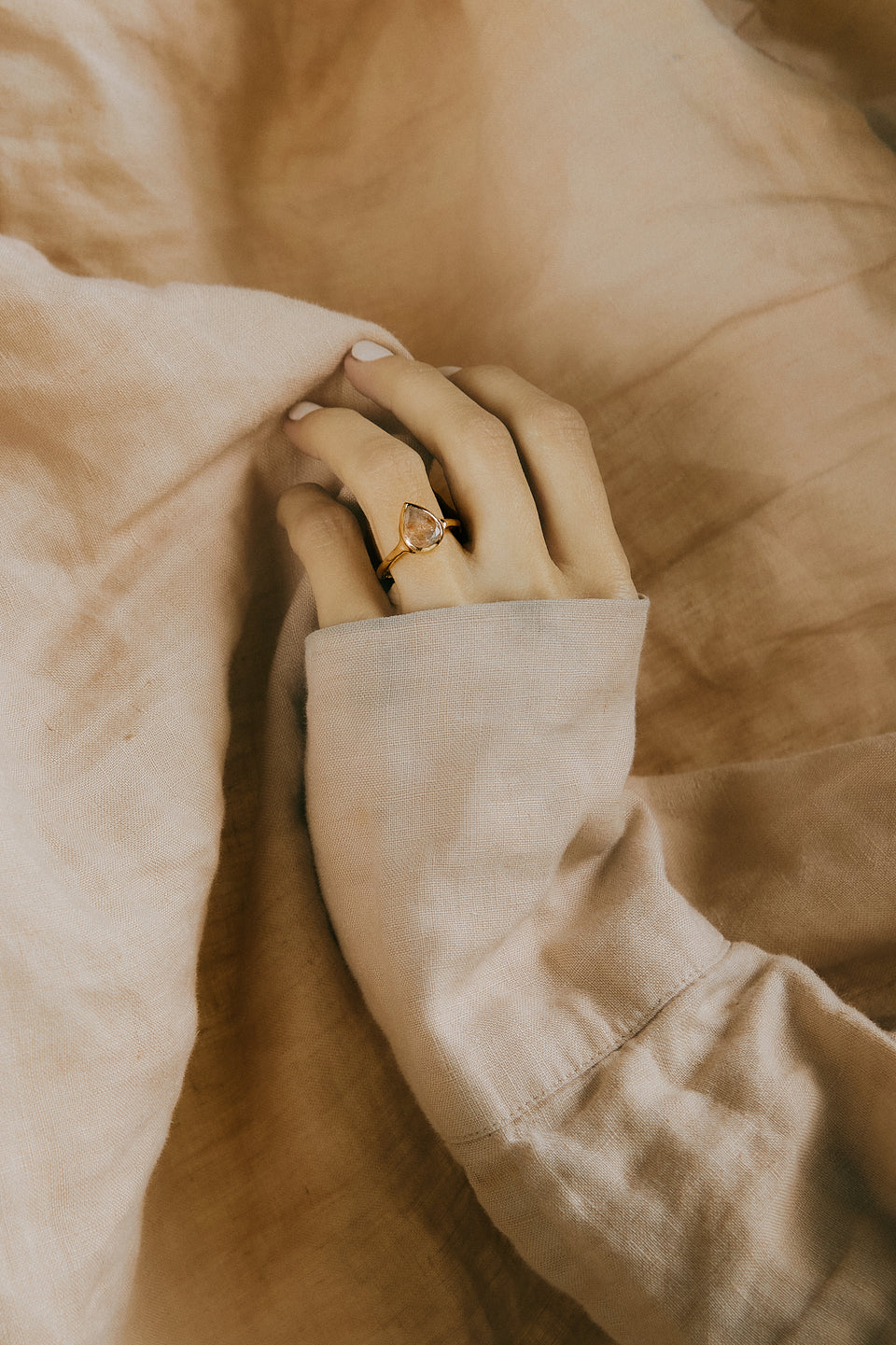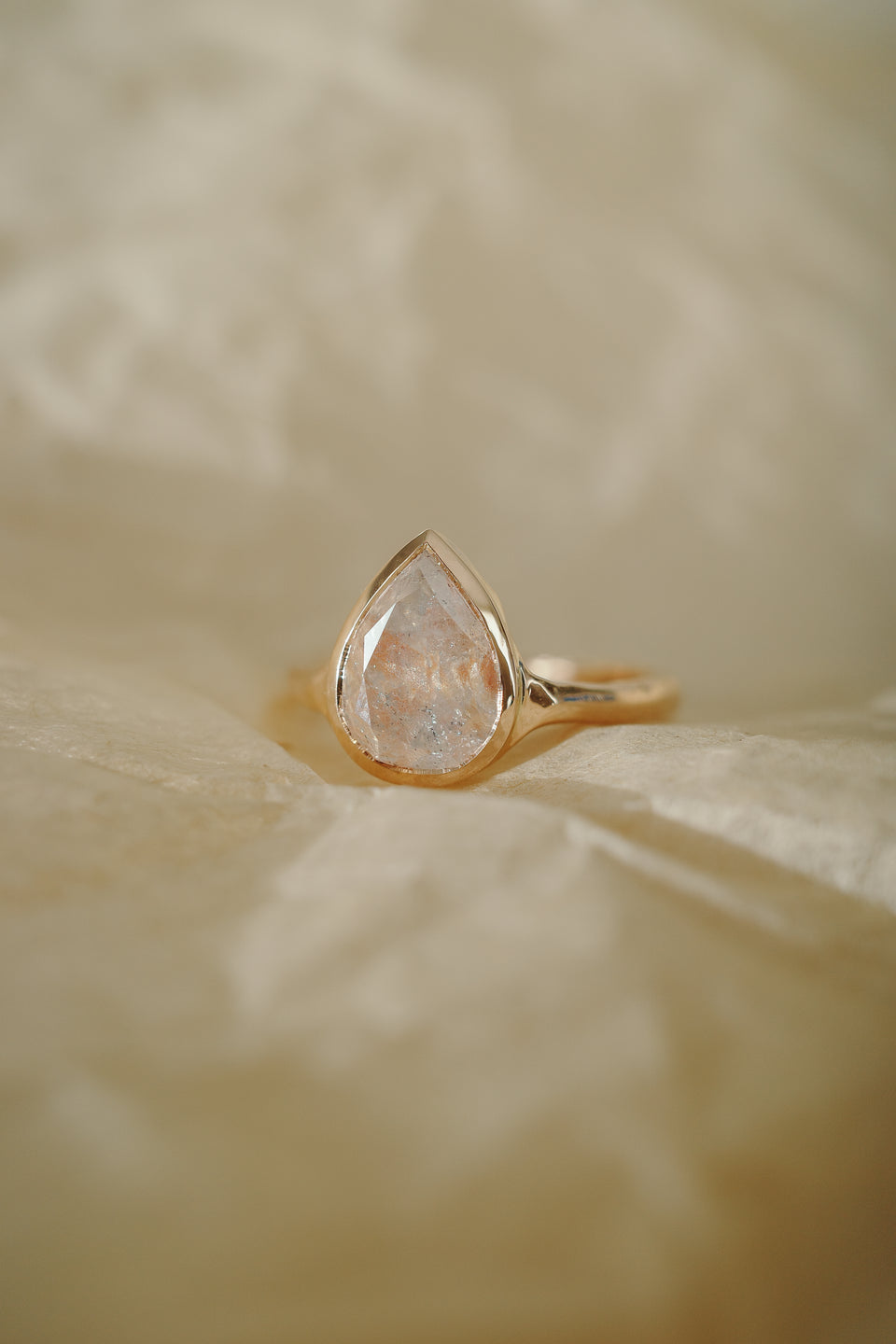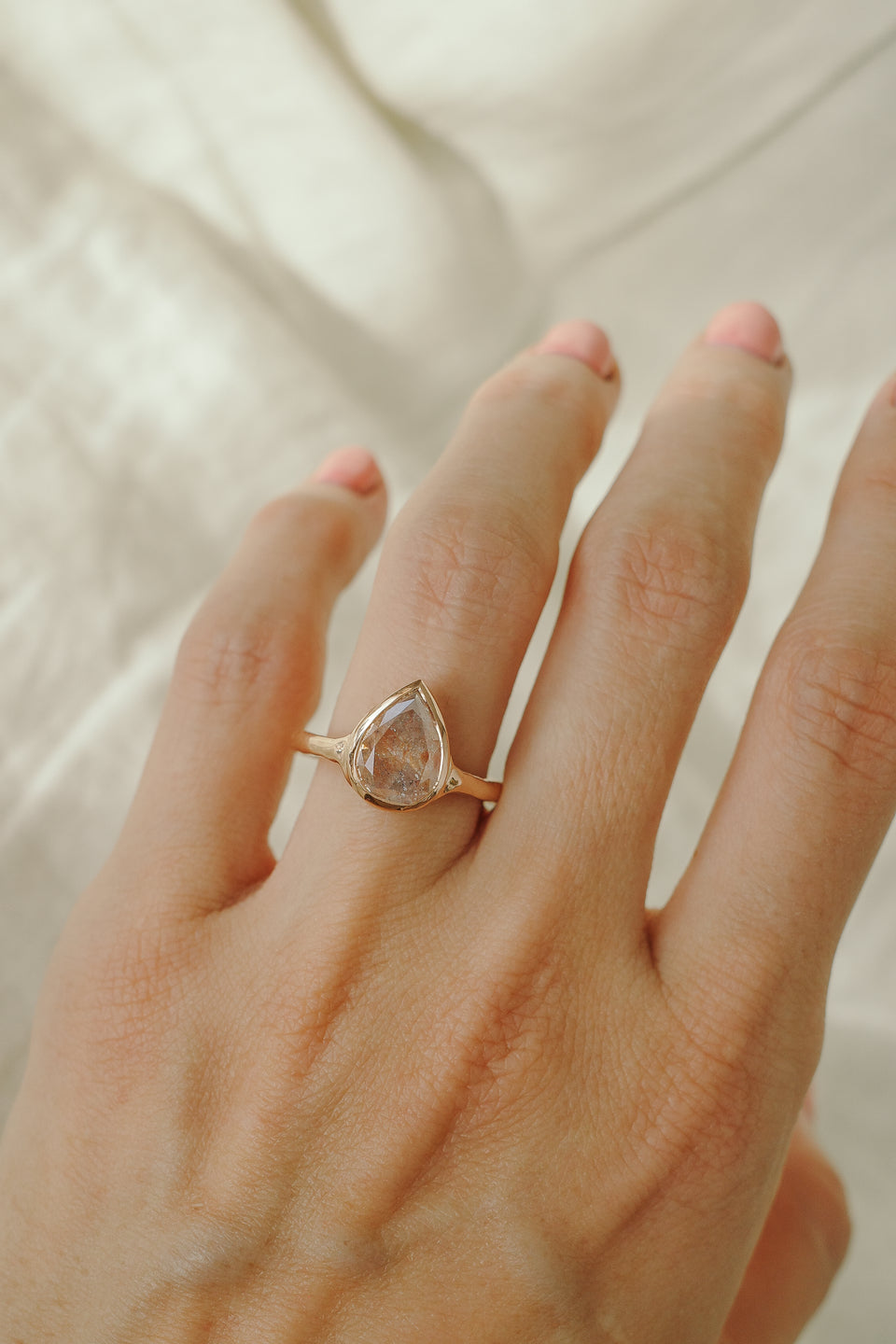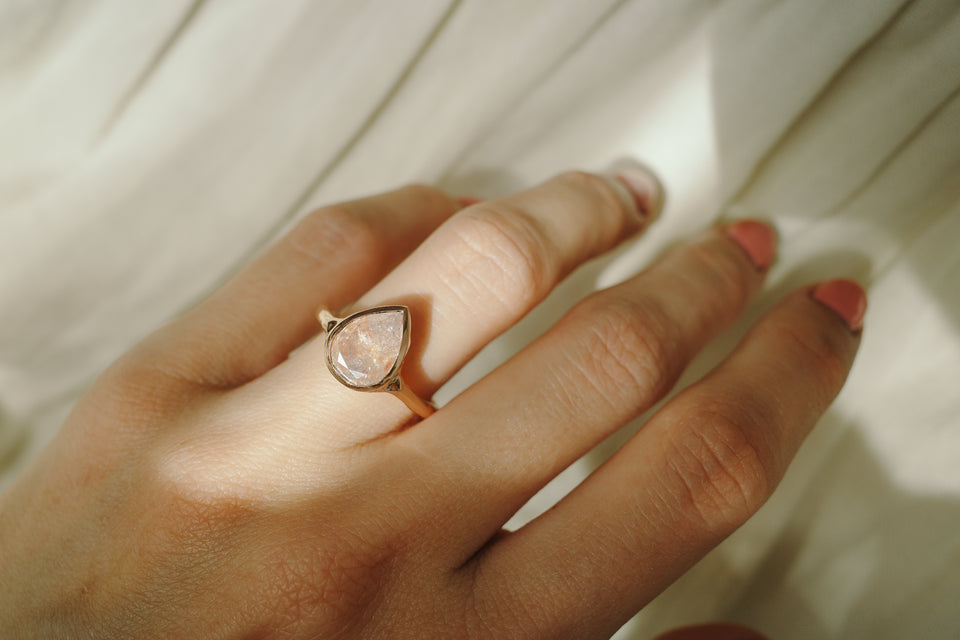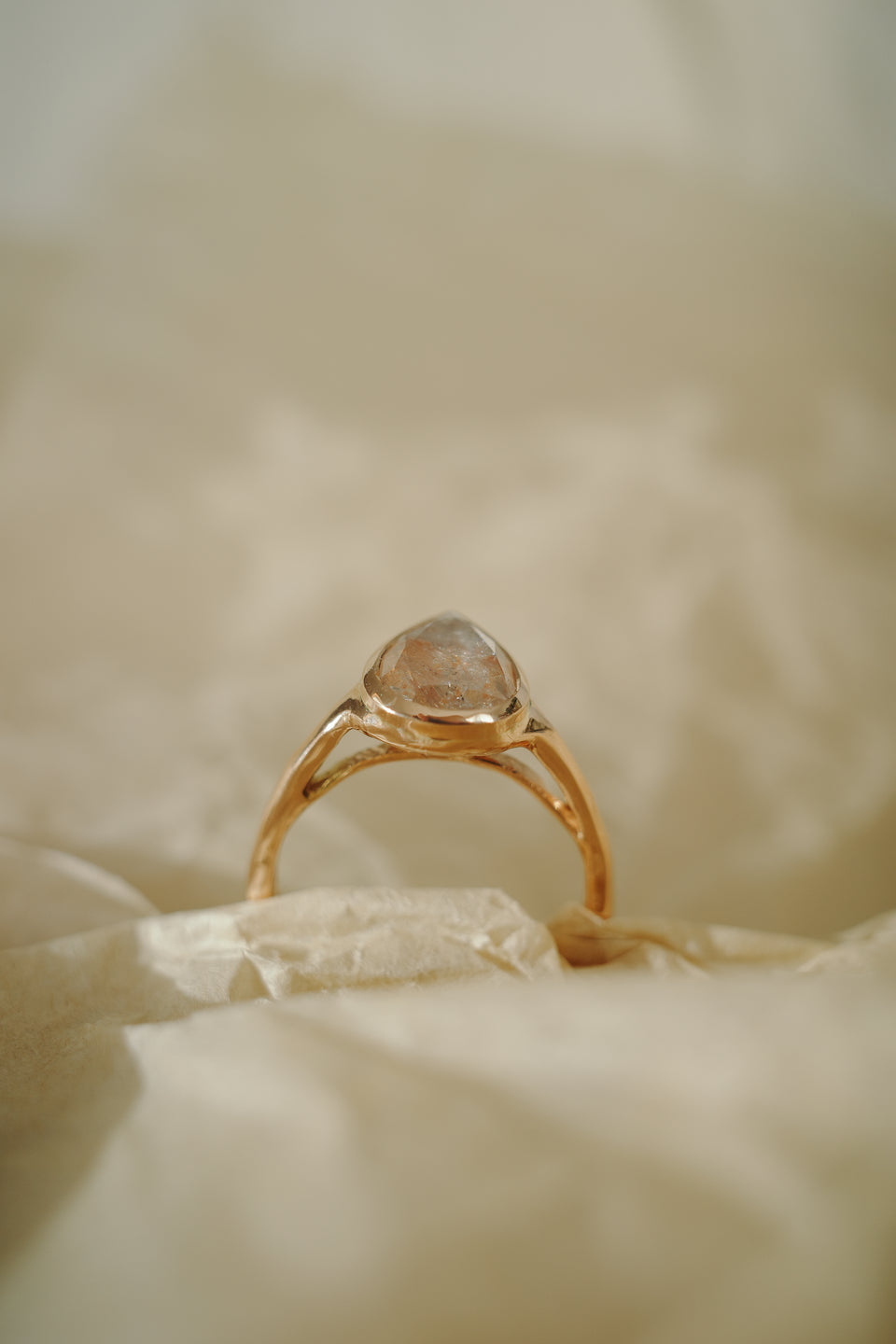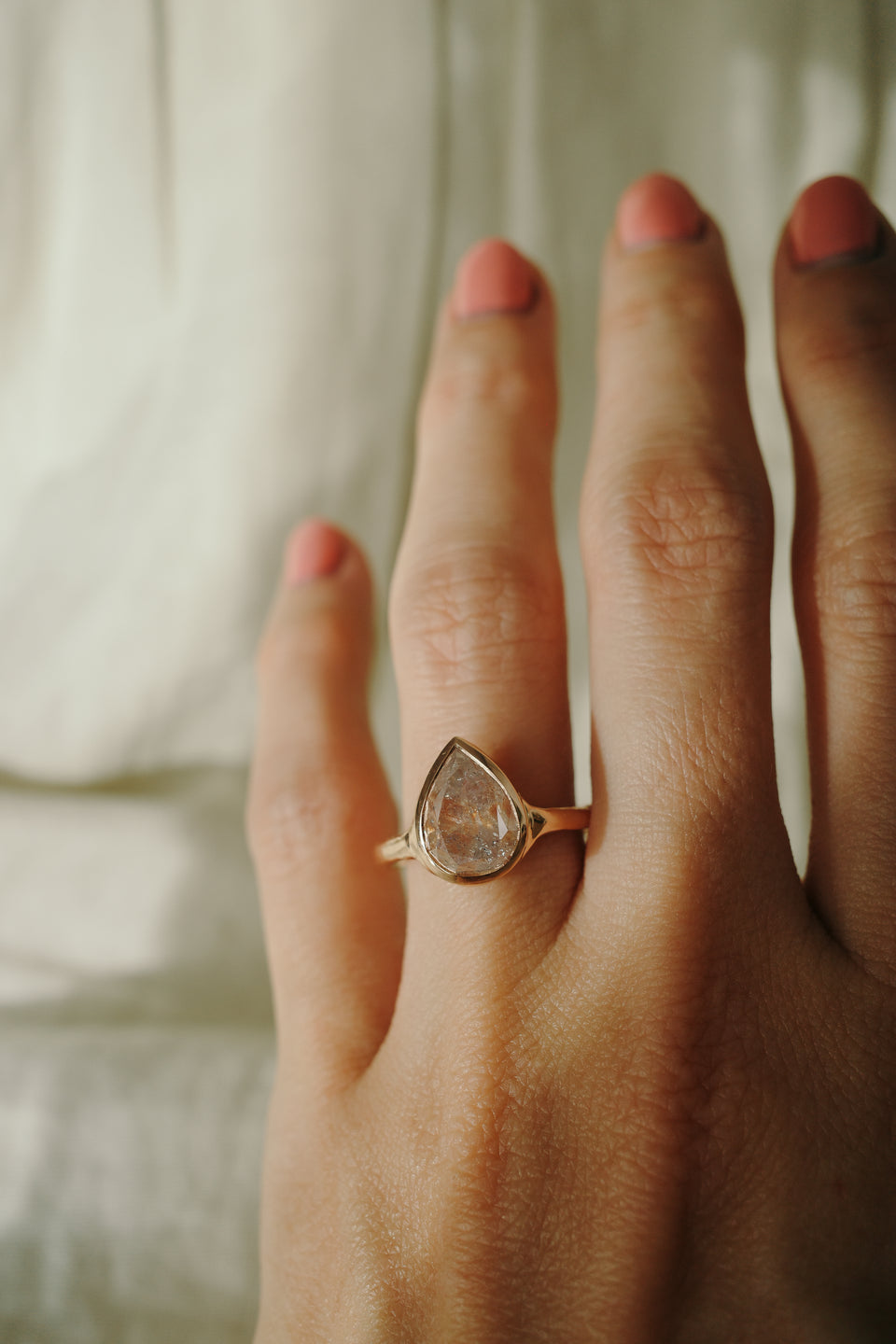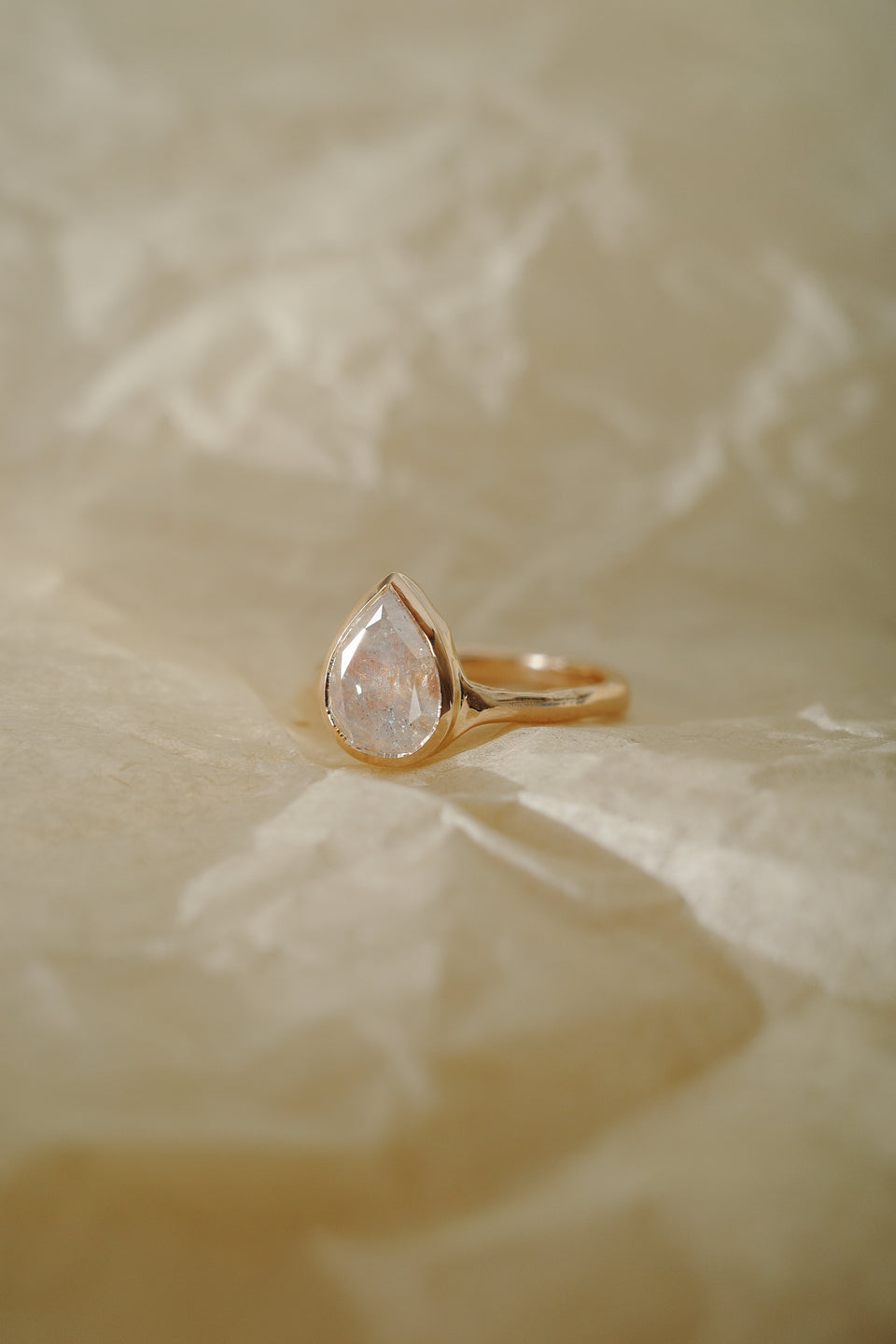 Rosy Pear Diamond Solitaire
by WeAreArrow
2.02 carats of incredible blush diamond rest in a sculptural bezel setting in this one of a kind ring. Like the colours of a sunrise, the stone shows a translucent white base with streaks of coral and peach running through it, and just a hint of silvery glitter like vanishing stars. Perfectly complimented by its Fairmined 18 karat Rose Gold setting, this ring is a bloom of warmth on the finger.
The hand sculpted band has a flowing, gently dripped texture, which continues in the arches and open windows supporting the stone. This is a truly breathtaking piece and one of the most unusual and beautiful diamonds we've seen.
- Solid Fairmined 18 karat Rose Gold 
- Fully UK Hallmarked
- Gold is responsibly sourced from a small, community owned mine in Iquira, Columbia
- Diamond is 2.02 carats and 10 x 7.3mm
- Mount is 9 x 12 x 6.5mm
- Band is 2.5mm wide
- Size M 1/4
Fairmined is an assurance label that can help you to feel confident in the ethics of your jewellery. The gold is fully traceable to small and artisanal mines in Central and South America that are locally owned and responsibly operated, free of conflict, child labour, and environmental harm. Read more about Fairmined Gold here.  

One of a kind, you will receive the ring pictured. Contact us if you would like this ring resized.