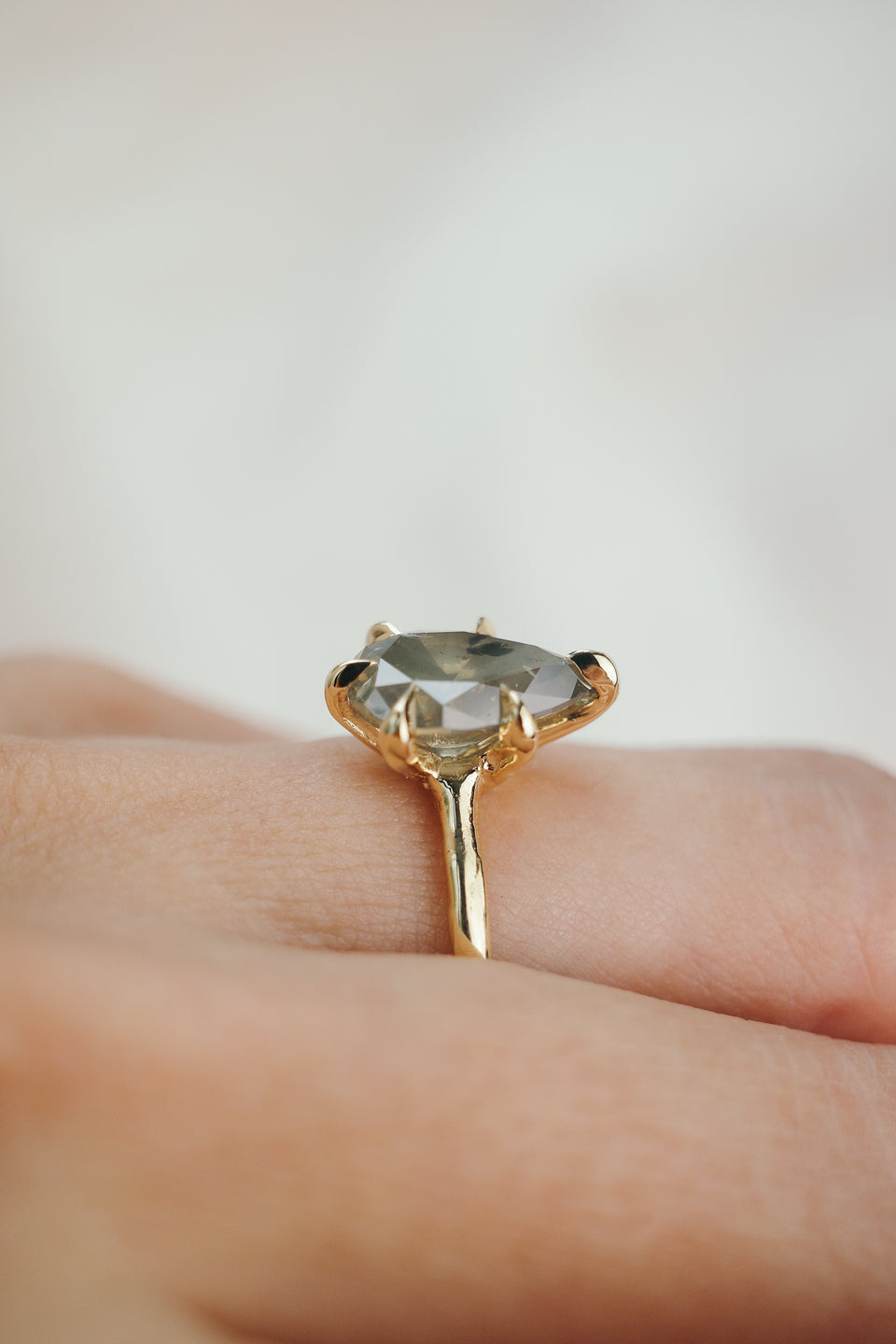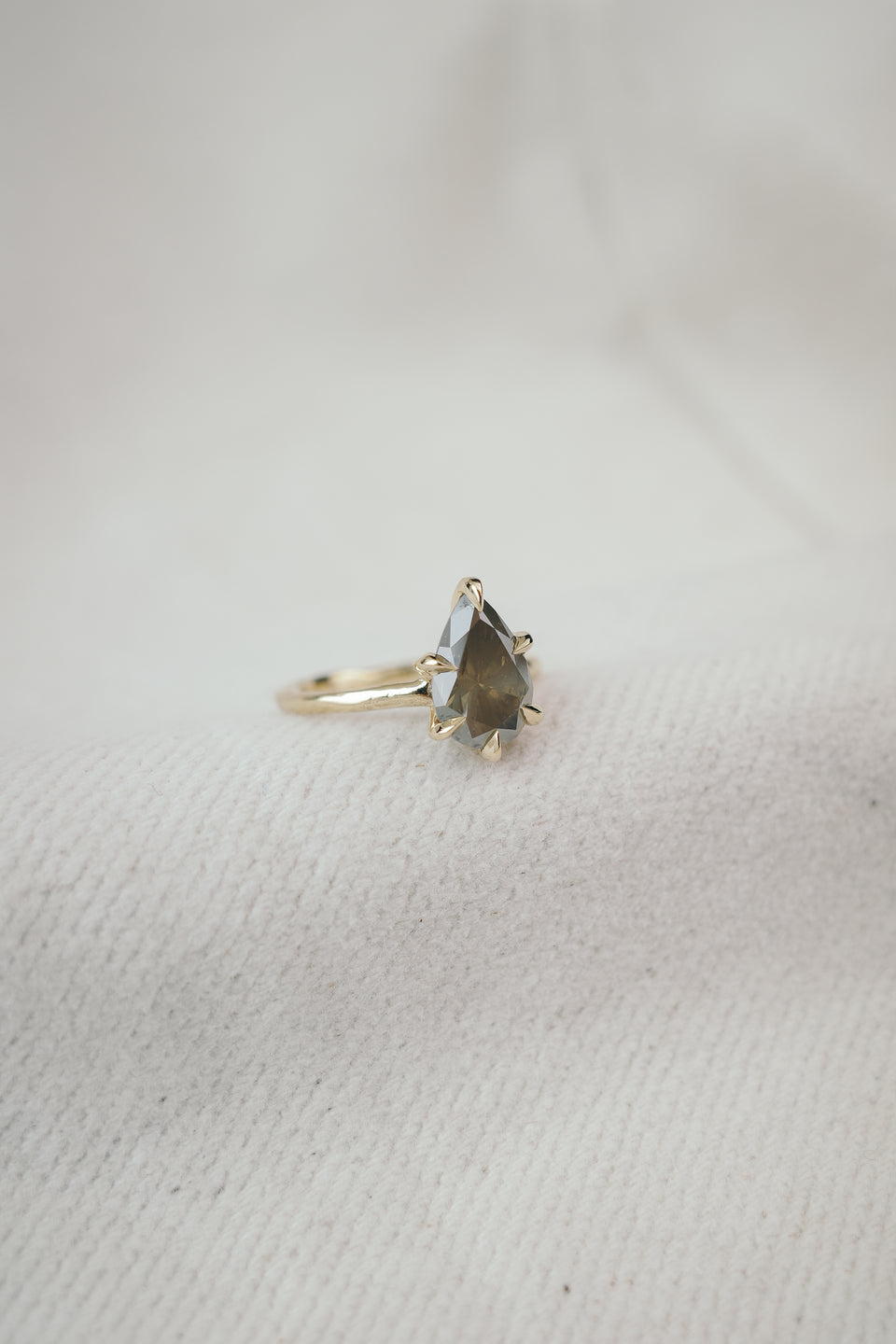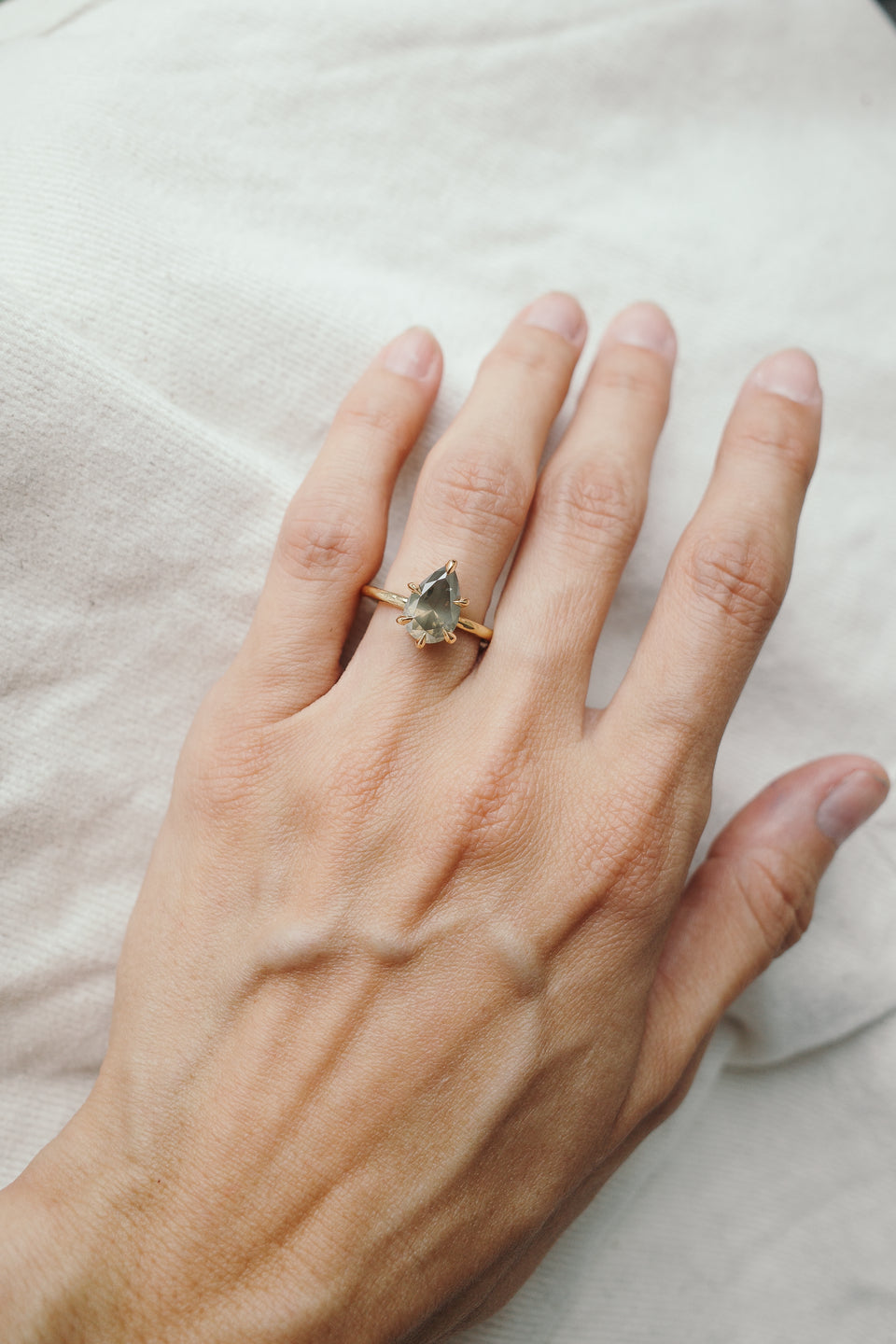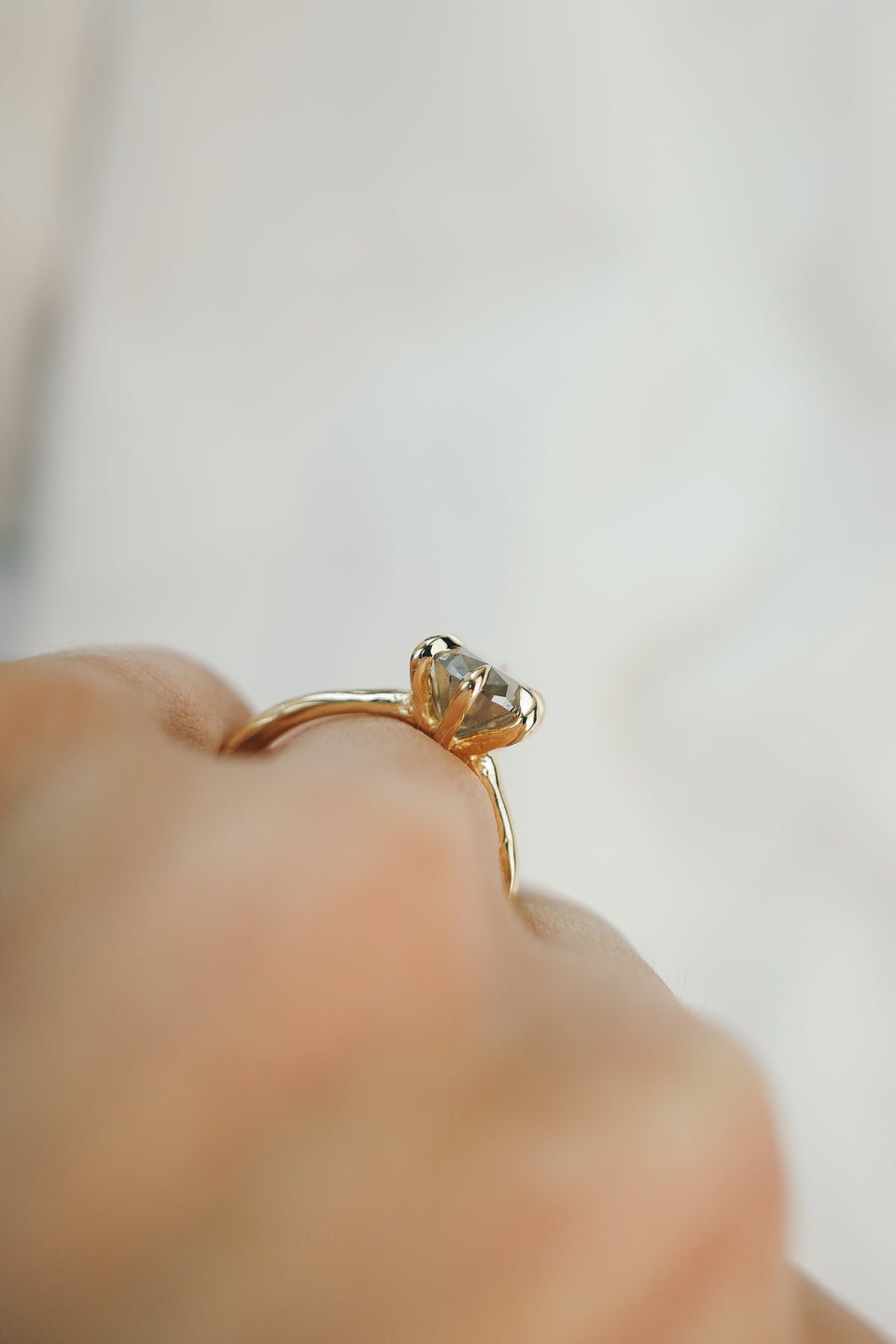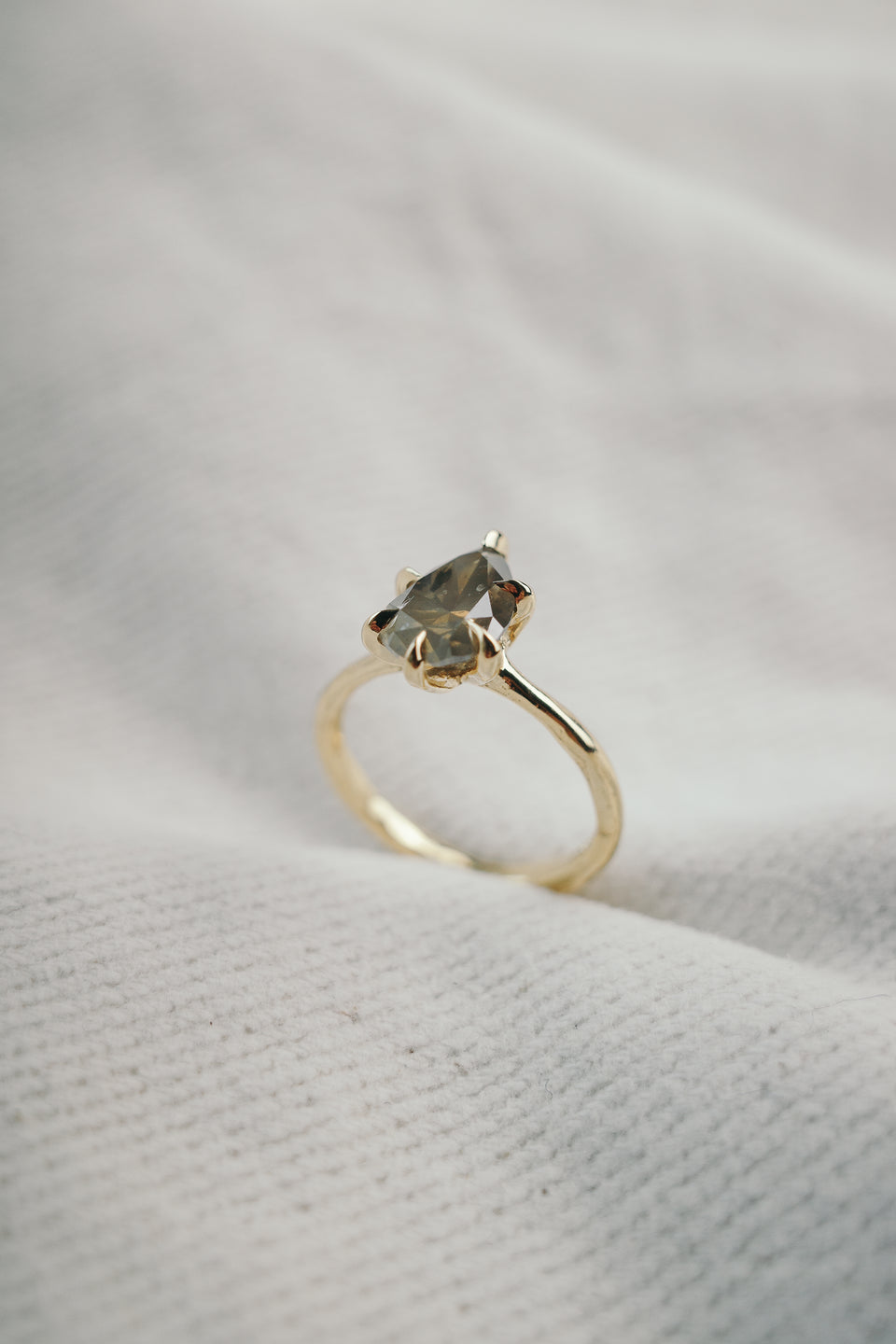 Pear Diamond + Talon Claw Solitaire
This bewitching pear cut Diamond is a golden, smoky marvel, reflecting warm light from its glittering depths. Set in a hand carved six prong mount finished with elegant talon claws, and lightly textured with the perfect imperfection of the hand at work. Balancing between unique and timeless, this would make a stunning engagement ring, but also looks mesmerising on any finger.
- Solid 18 karat Fairmined Yellow Gold mined in Iquira, Columbia
- Fully UK Hallmarked
- 2.48 carat Diamond is 11.1 x 7.3 mm
- Stone + mount is 12.8 x 8.6 mm
- Band is 1.7mm tapering to 2.3mm at the back
- UK Size M

One of a kind, you will receive the ring pictured.

We include one free resize with each ring. Contact us if you would like to resize before shipping/collecting, alternatively we can resize your piece after it's been tried on.

Fairmined is an assurance label that can help you to feel confident in the ethics of your jewellery. The gold is fully traceable to a small, artisanal mine in Iquira, Columbia that is locally owned and responsibly operated, free of conflict, child labour, and environmental harm. Read more about Fairmined Gold here. 

An explanation of our ethical practices can be found here.