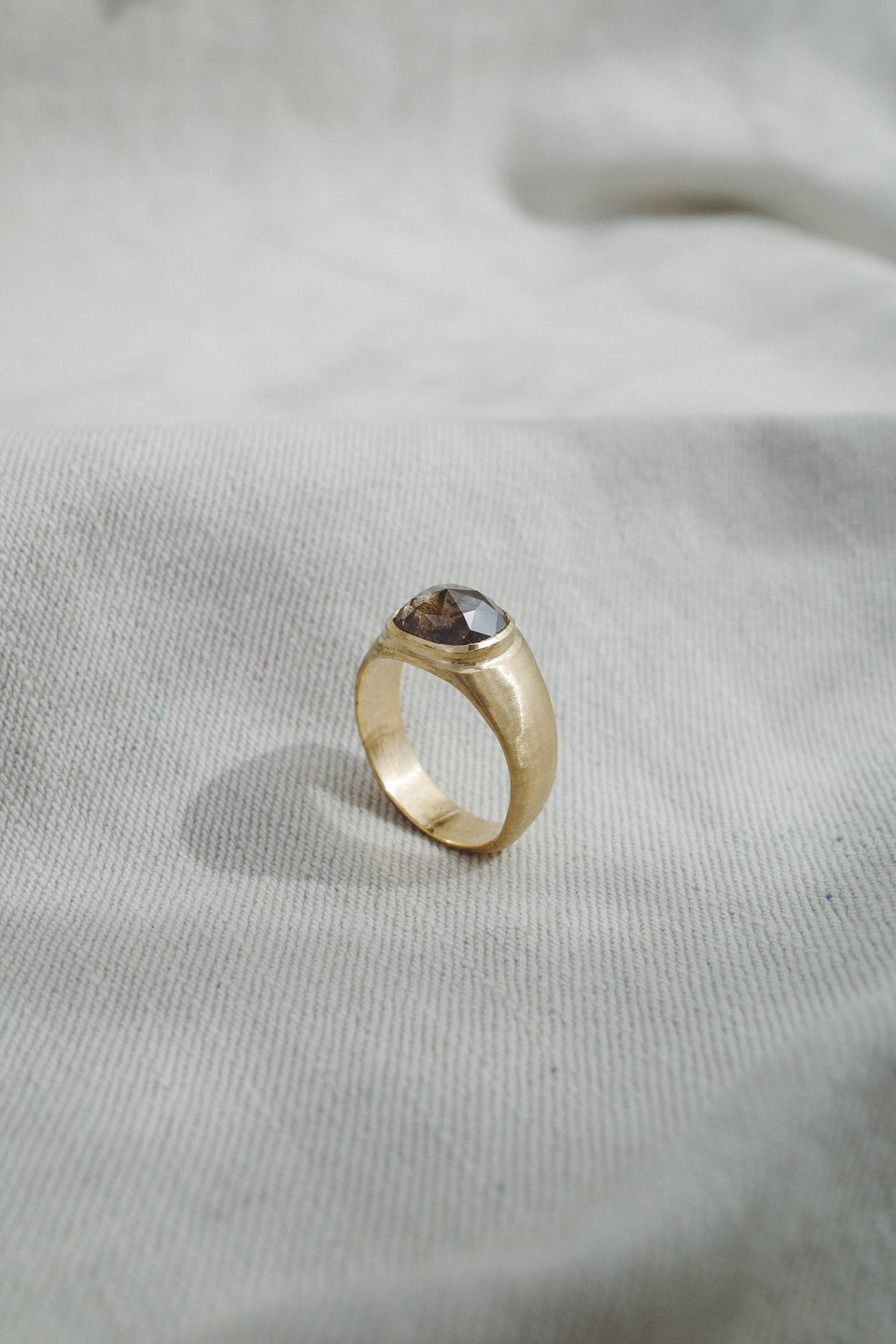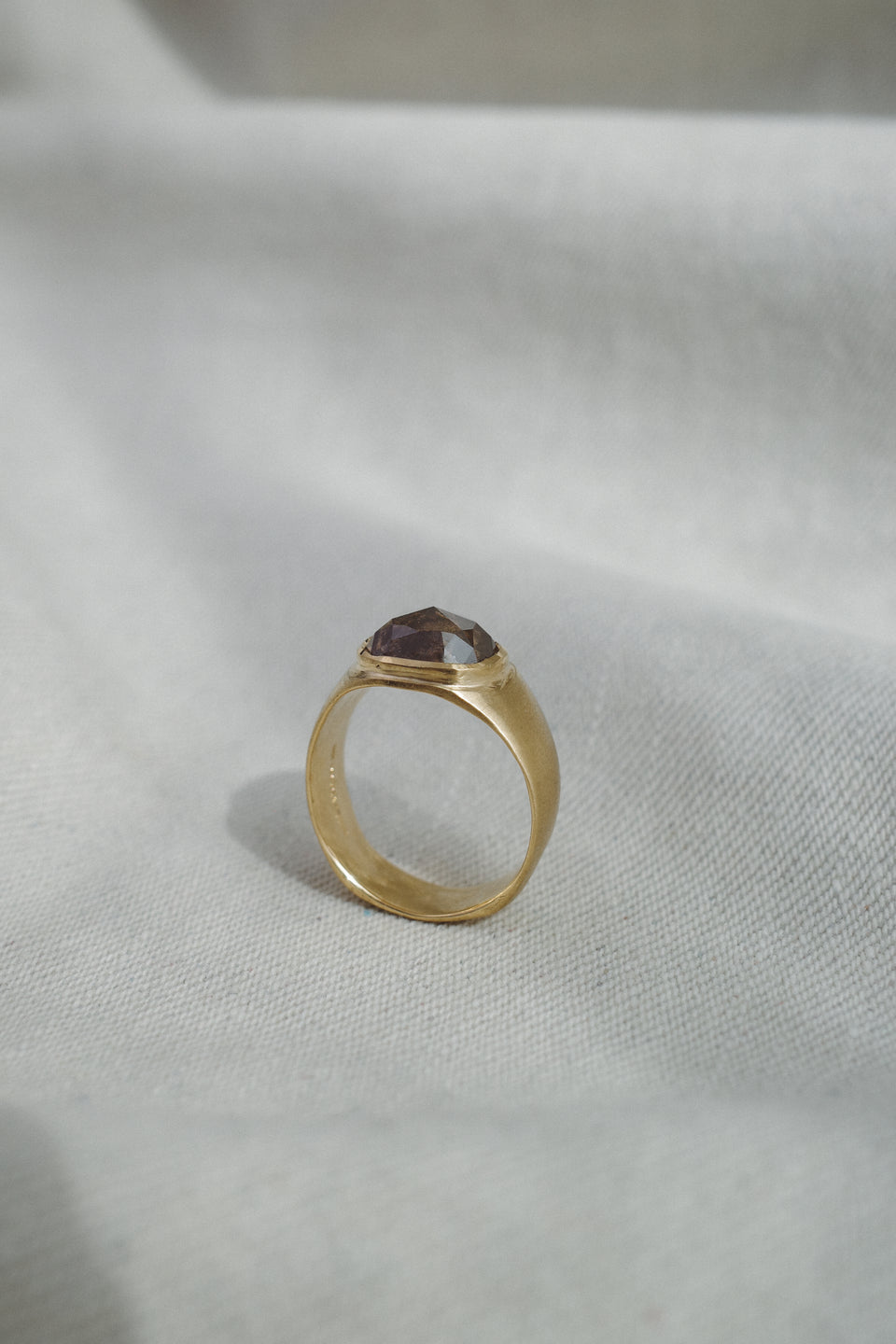 Cognac Diamond Signet
by We Are Arrow
This beautiful hand carved signet holds a marvellous tawny cognac rose cut oval Diamond peppered with flecks of rich dark glitter. The simple lines of the ring echo the geometry of the stone, a combination of corners and curves that are as timeless as the Diamond is unique. Finished with a finely etched matte surface that brightens the Gold and brings the Diamond to life.
- Solid 18 karat Fairmined Yellow Gold mined in Iquira, Columbia
- Fully UK Hallmarked
- 3.00 carat Cognac Diamond is 9.9 x 8.2mm
- Mount is 11.3 x 9.35
- Band is 8mm tapering to 5mm at the back
- Size N

One of a kind, you will receive the ring pictured.

We include one free resize with each ring. Contact us if you would like to resize before shipping/collecting, alternatively we can resize your piece after it's been tried on.
Fairmined is an assurance label that can help you to feel confident in the ethics of your jewellery. The gold is fully traceable to small, artisanal mine in Iquira, Columbia that is locally owned and responsibly operated, free of conflict, child labour, and environmental harm. Read more about Fairmined Gold here. 

An explanation of our ethical practices can be found here.