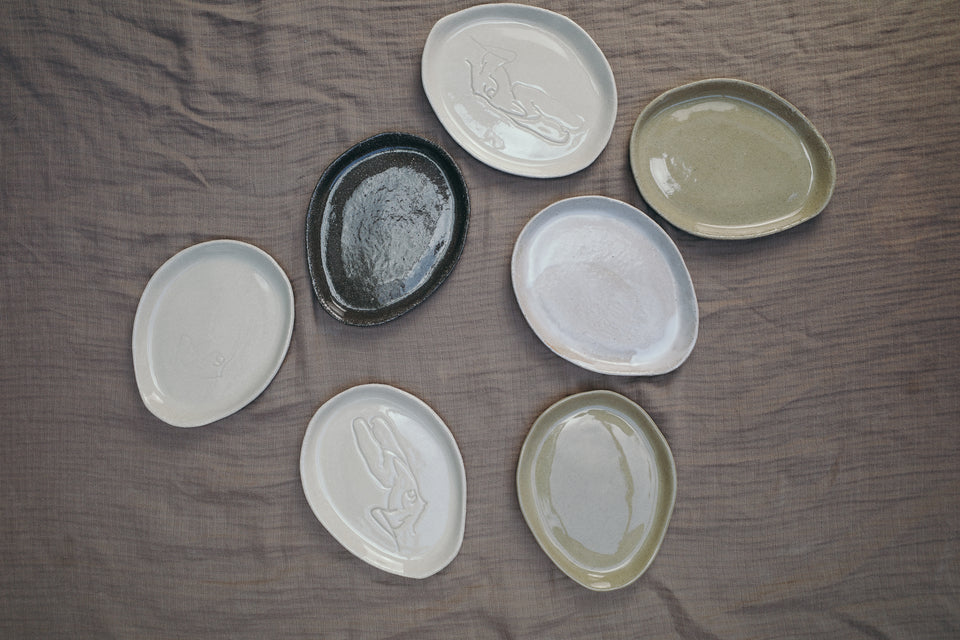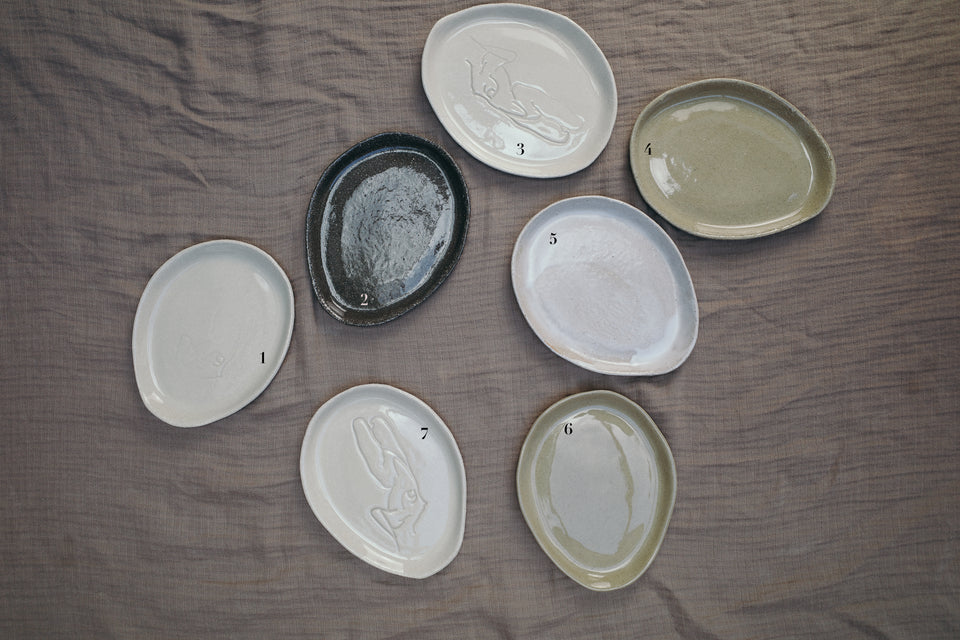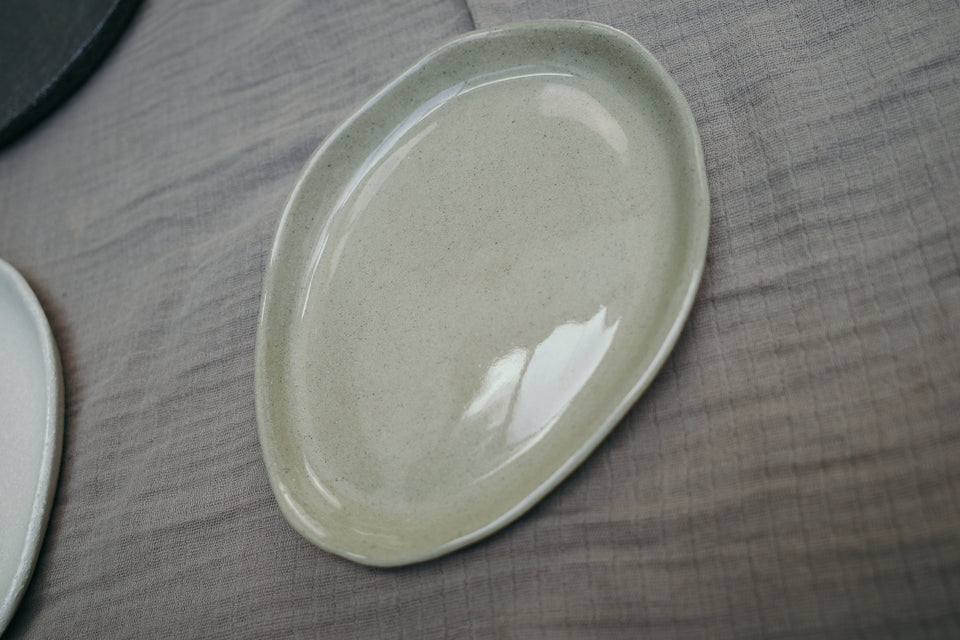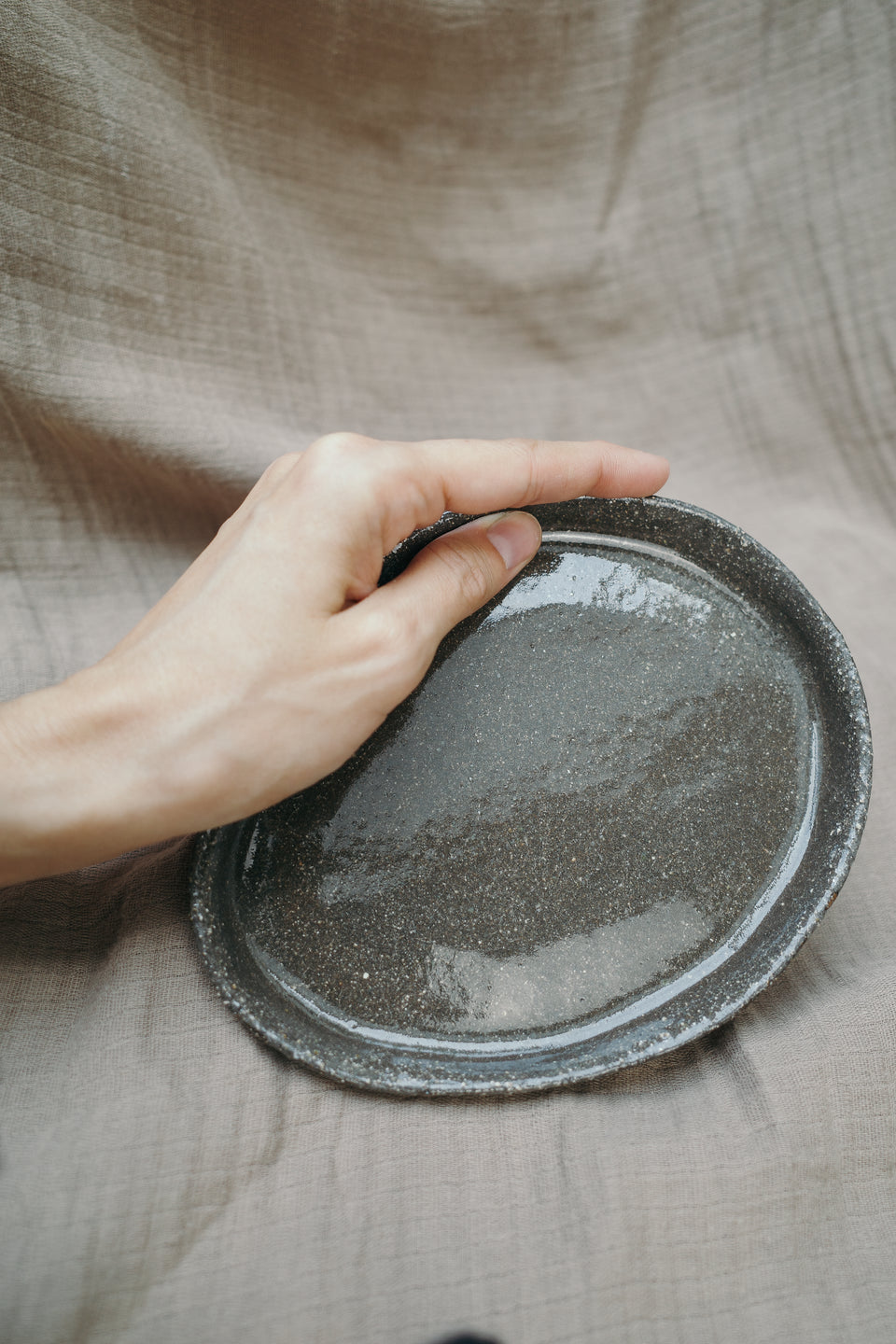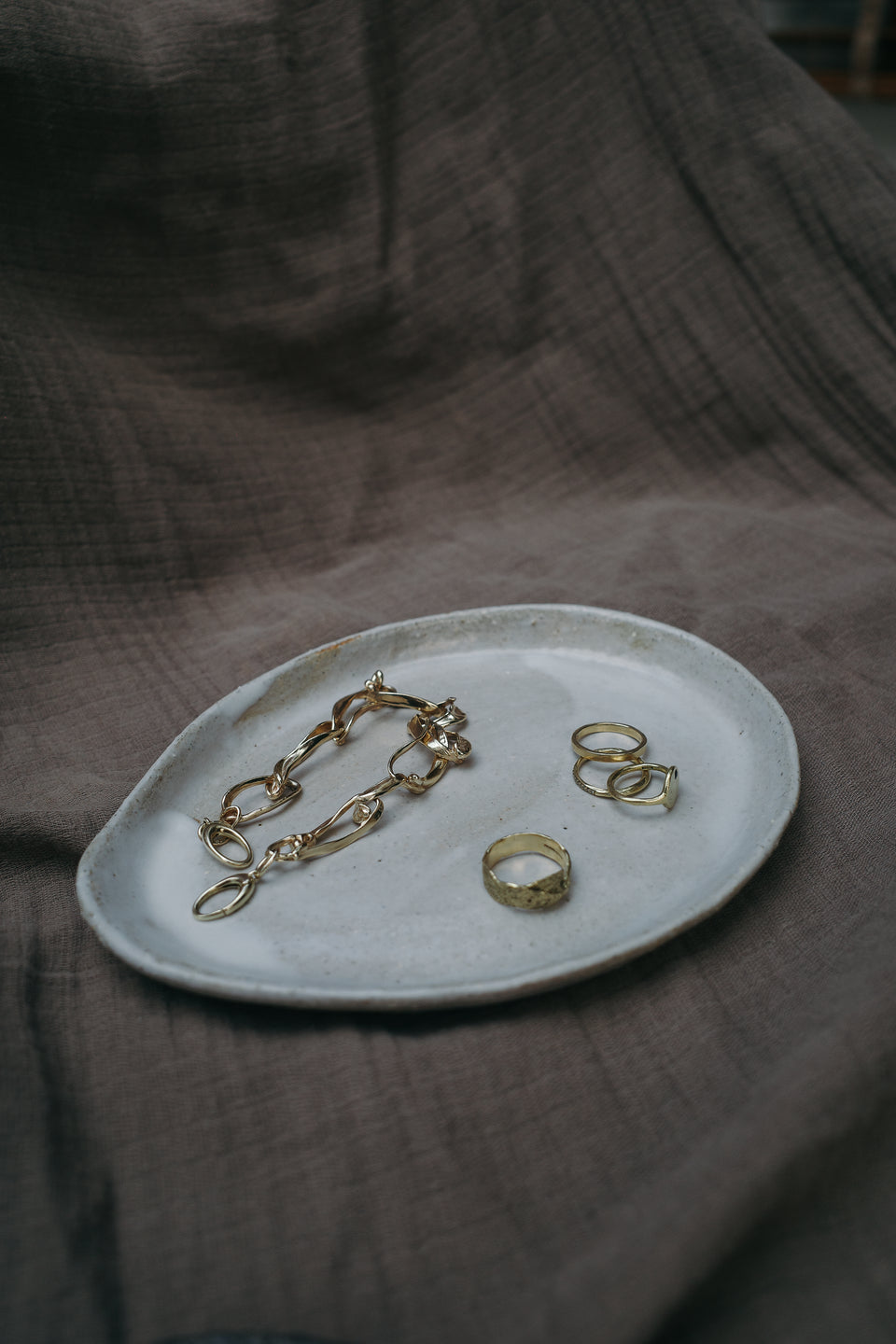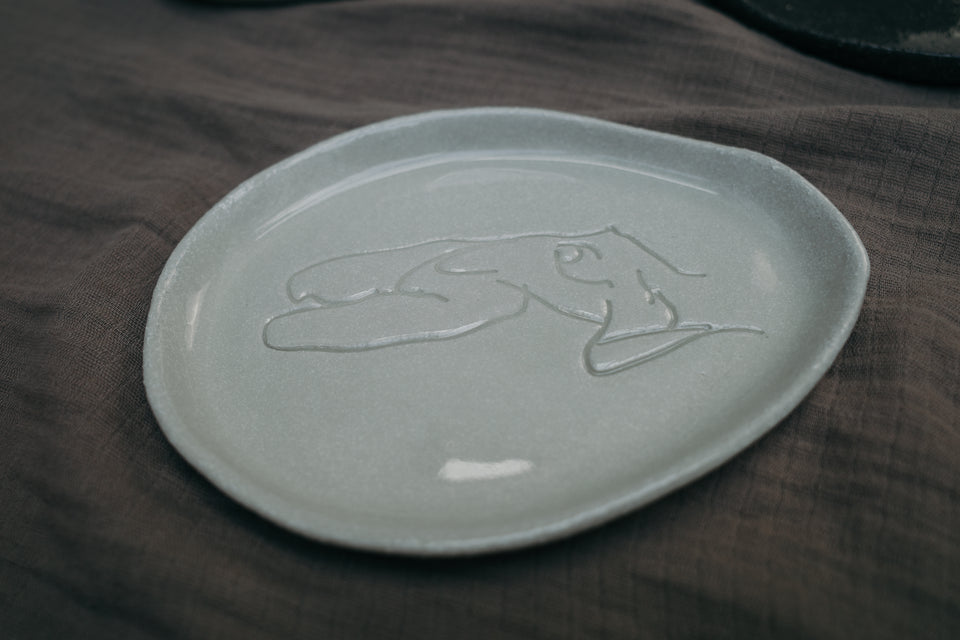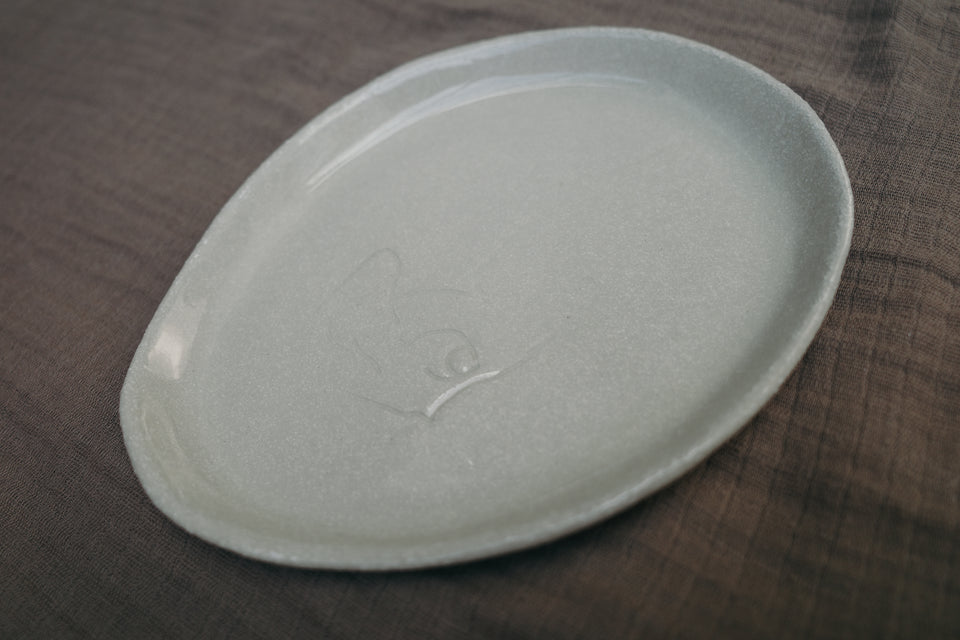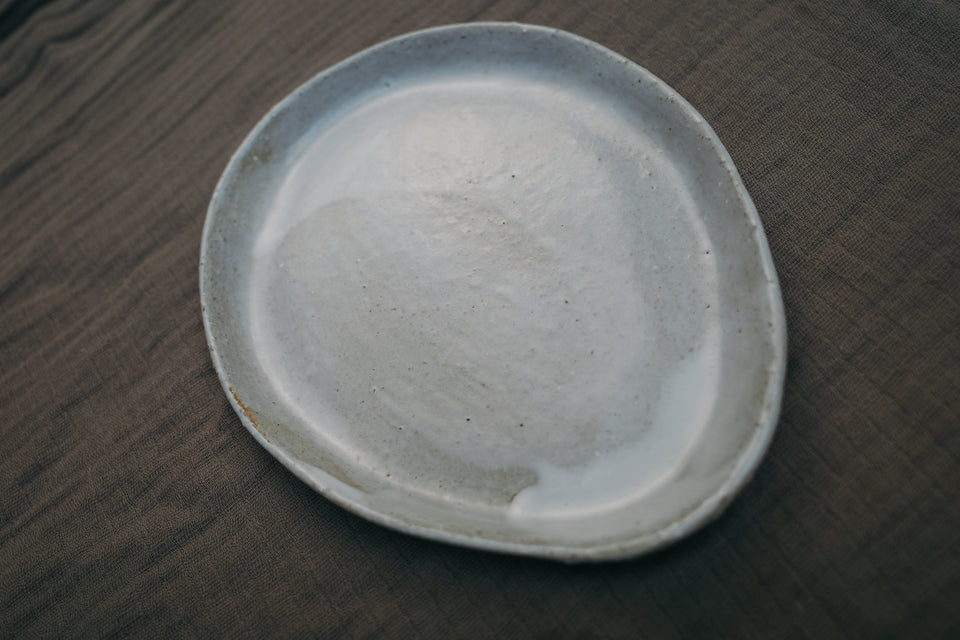 Kana Jewellery Dishes
by WeAreArrow
Organic, hand built dishes glazed in earthy colours, these are a great place for jewellery to rest between wearings. Larger than previous dishes we've offered from East London-based Kana, these will fit bangles, necklaces, and more. Made from stoneware, these dishes are also food safe and can be washed by dishwasher or hand.
- Approximately 17cm long x 13 cm wide x 2cm tall
- Each piece is unique
- Stoneware dish

Limited edition!