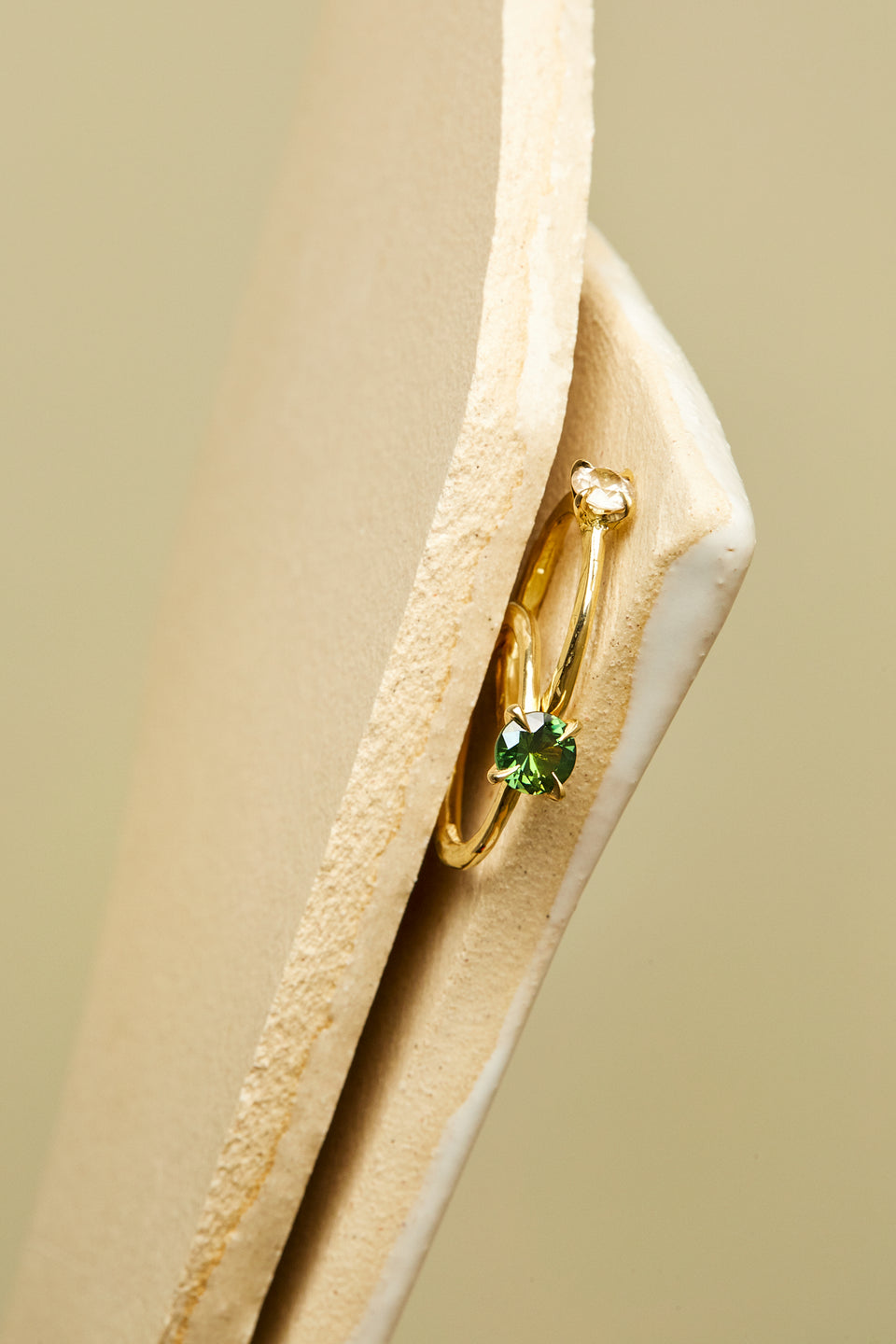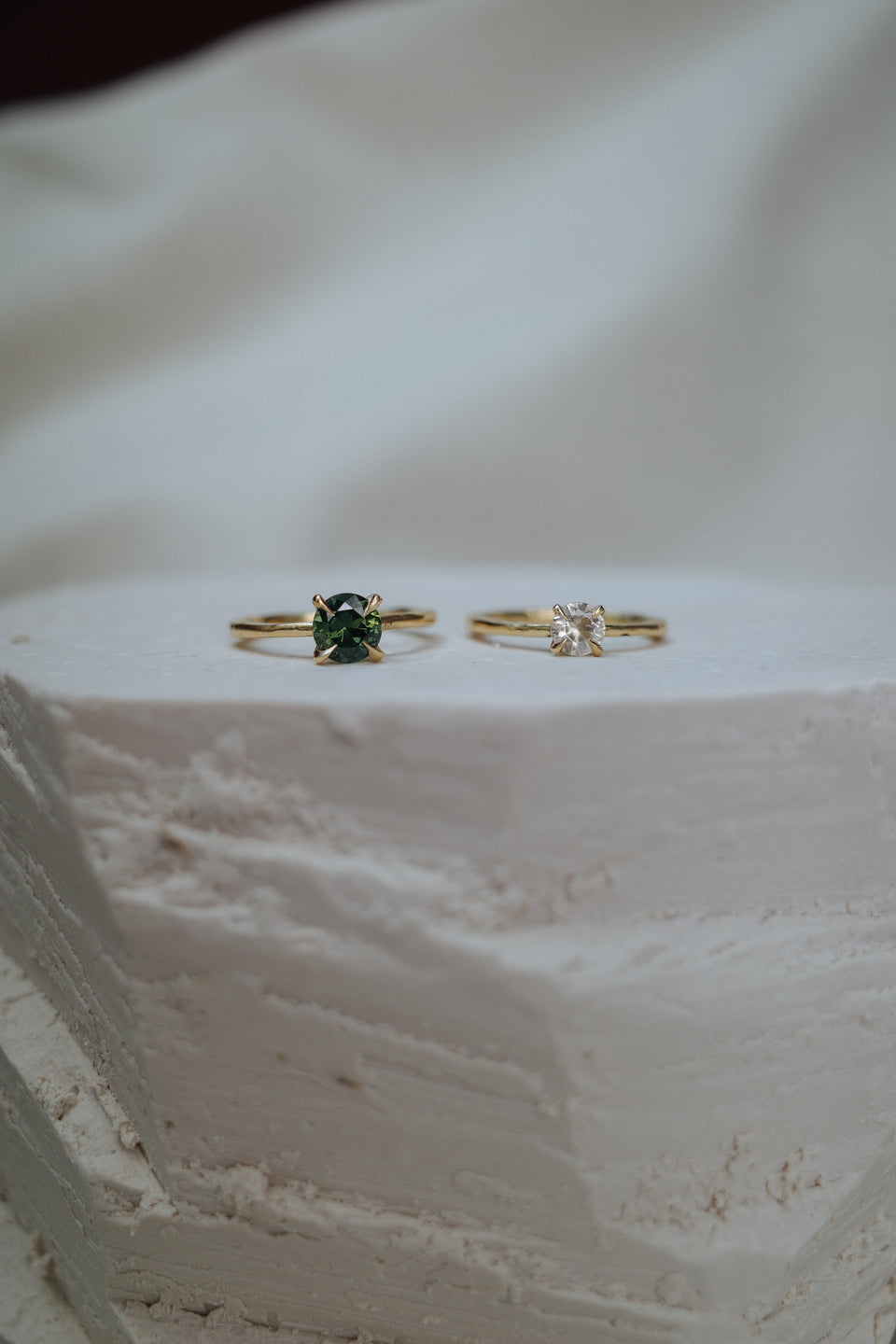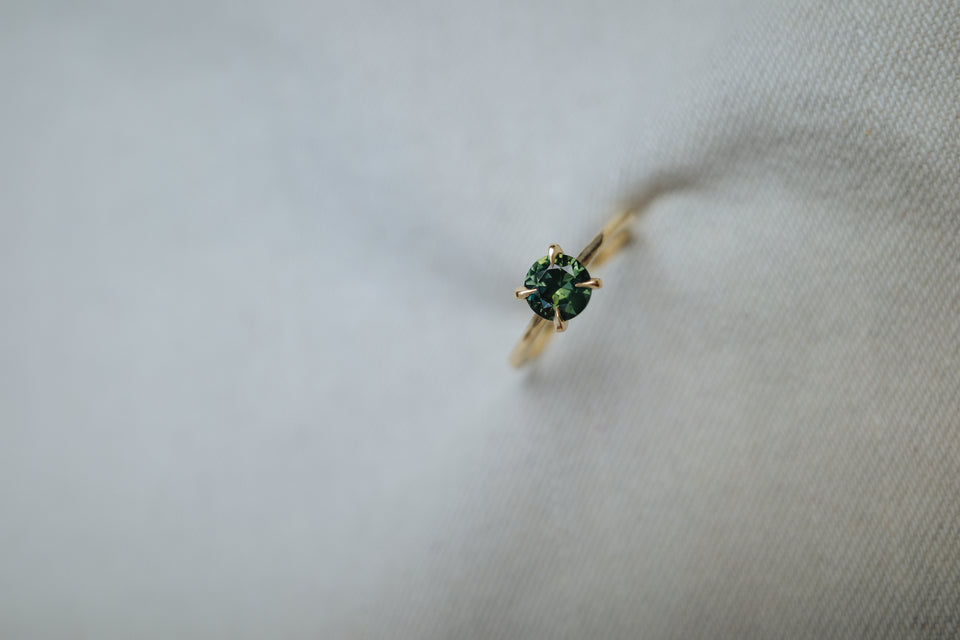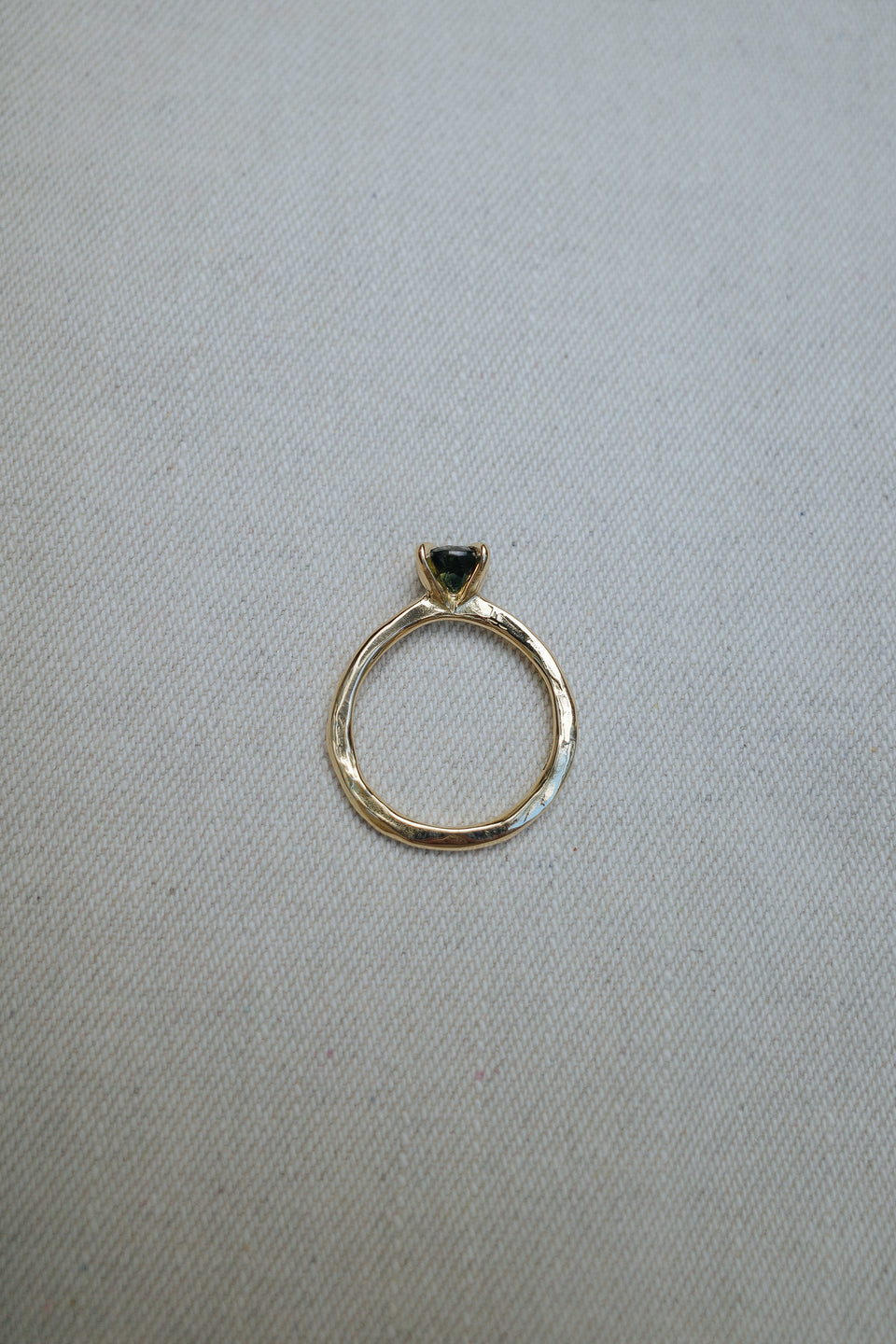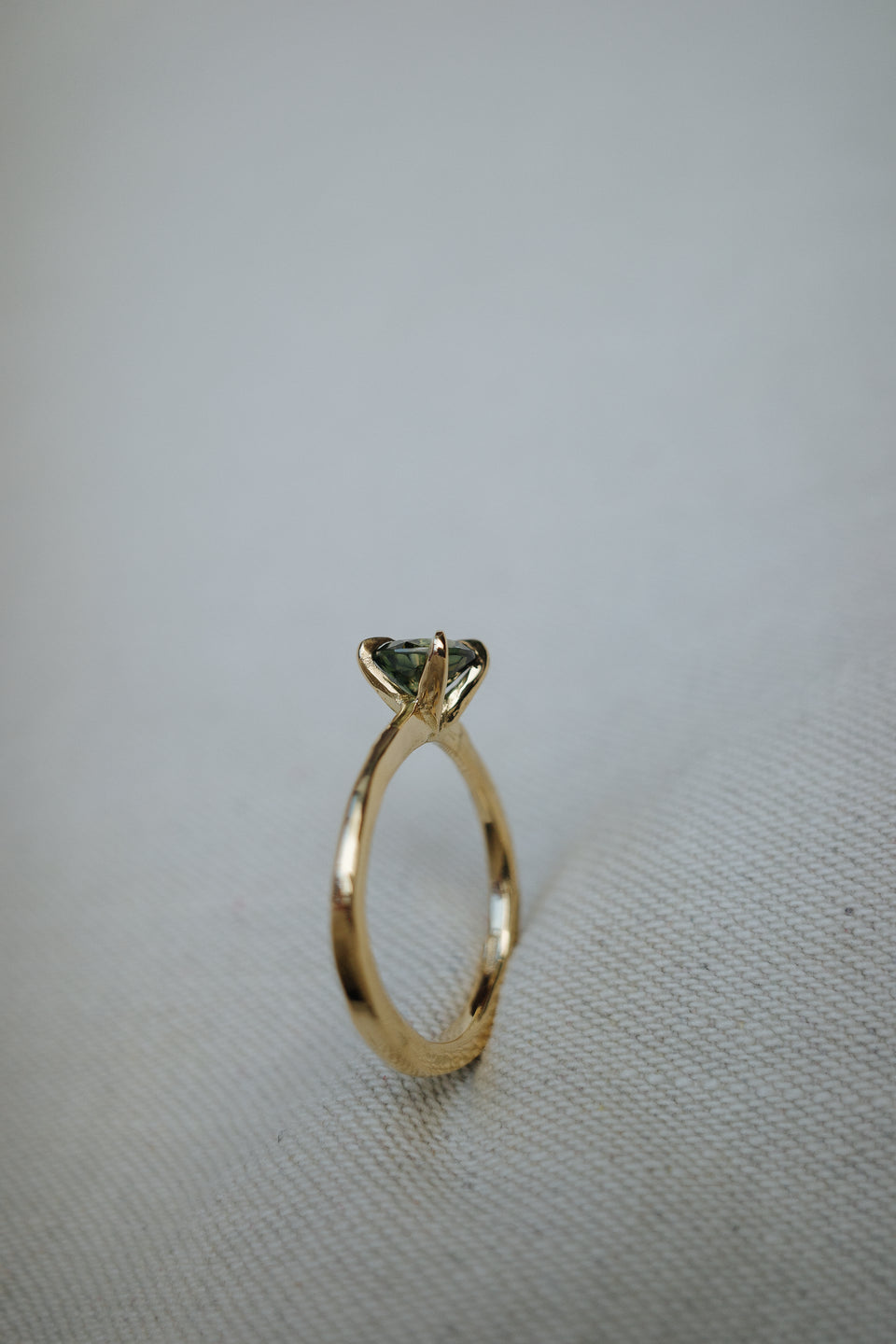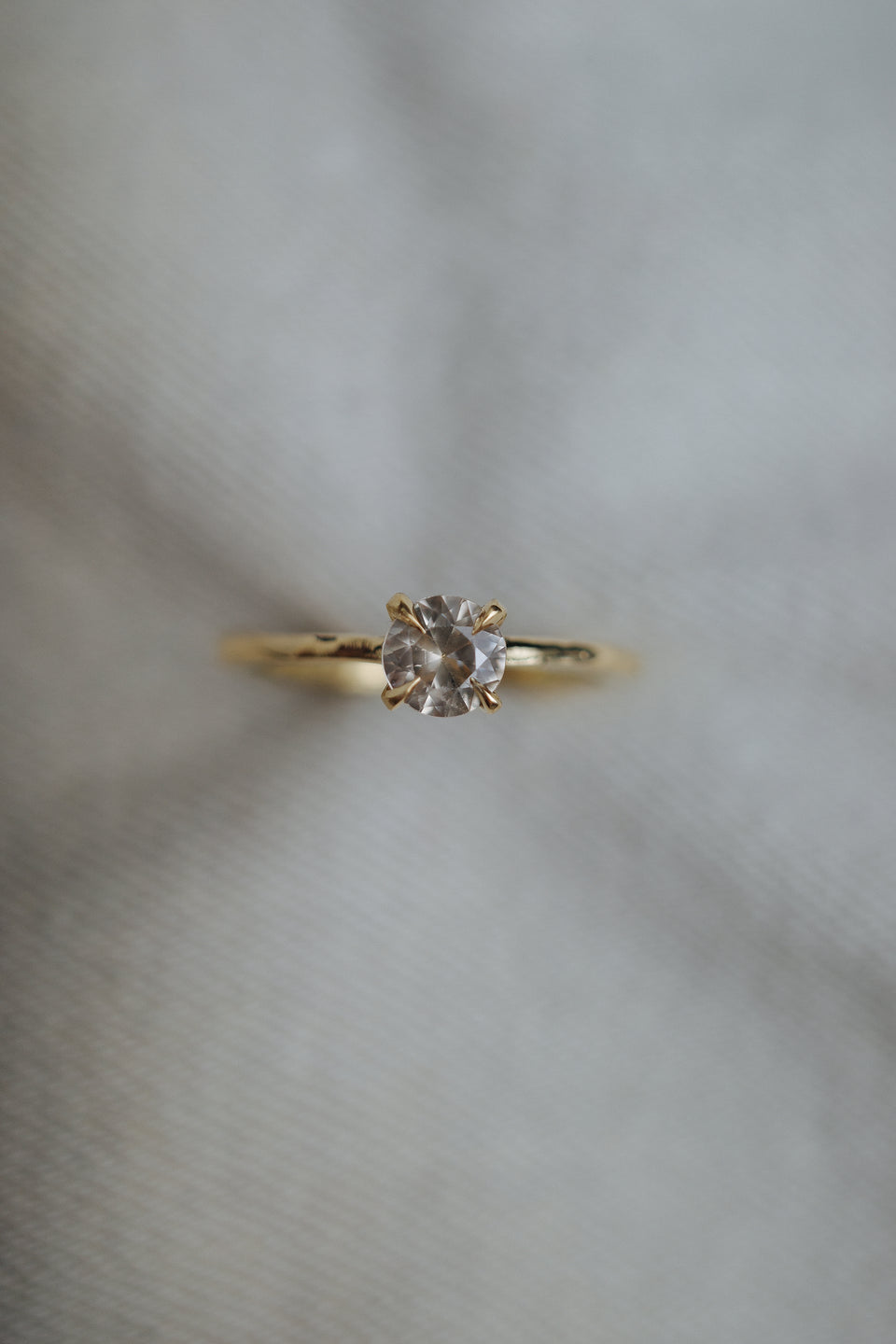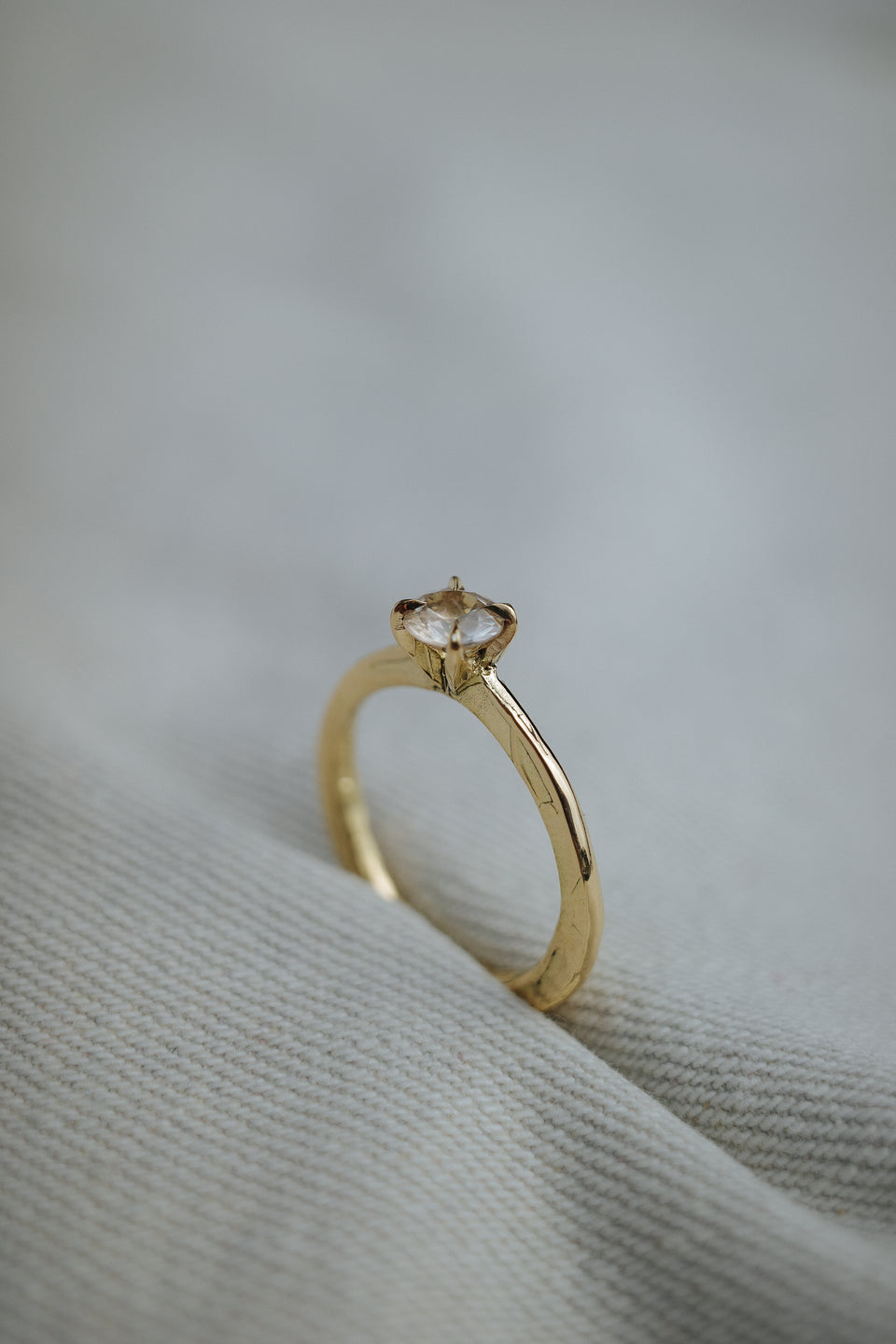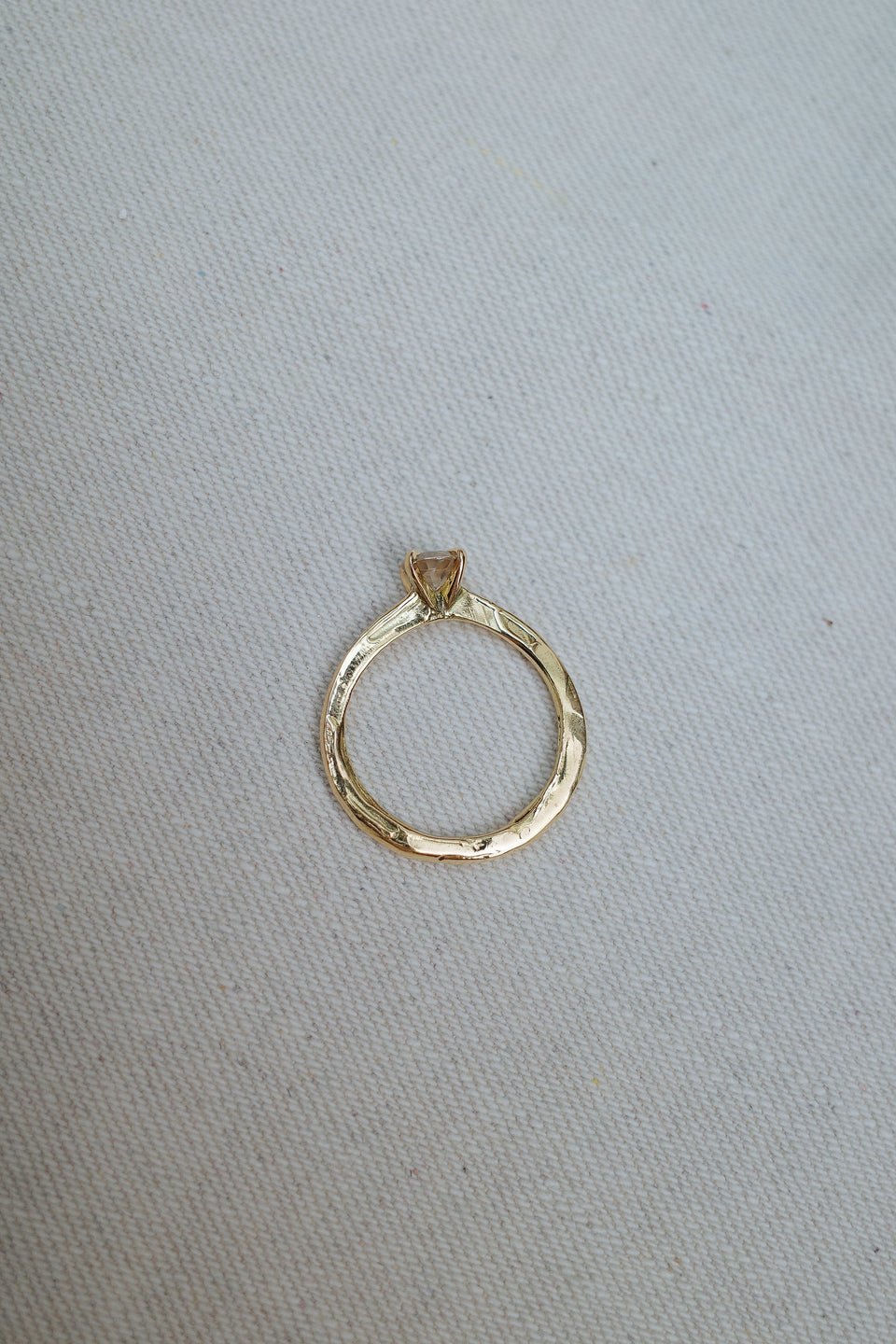 | Semi Bespoke | Four Prong Solitaire
by WeAreArrow
Your choice of gem is held by four hand carved prongs that taper down in a V shape to meet the band. Sweeps of metal are painted along the surface for a unique texture not found in traditional goldsmithing techniques. A classic design with hidden personality.   
Our selection of 6mm sapphires and zircons ethically sourced from Queensland, Australia are so distinctive they need no further embellishment. Choose a blue or green sapphire, a blush zircon for a warmer tone, or go for the traditional diamond. Zircon is the oldest known mineral on earth and shows excellent refraction and fire!
- Choose 9, 14, or 18 karat Gold or Platinum
- Choose 100% Recycled gold or platinum or Fairmined Gold
- All rings fully UK Hallmarked
- Choose from Diamond, Sapphire and Zircon options for the centre stone
- Centre stone is 6mm
- Band is 1.5mm wide
- Set with round or talon prongs
Please allow 6 to 8 weeks for the delivery of this ring as it will be made especially for you. Contact us if you would like to select your stone personally or if you would like to add small stones to the band of this ring!
Pictured:

- 100% recycled 18 karat Yellow Gold + Green Sapphire
- 100% recycled 18 karat Yellow Gold + Icy Zircon