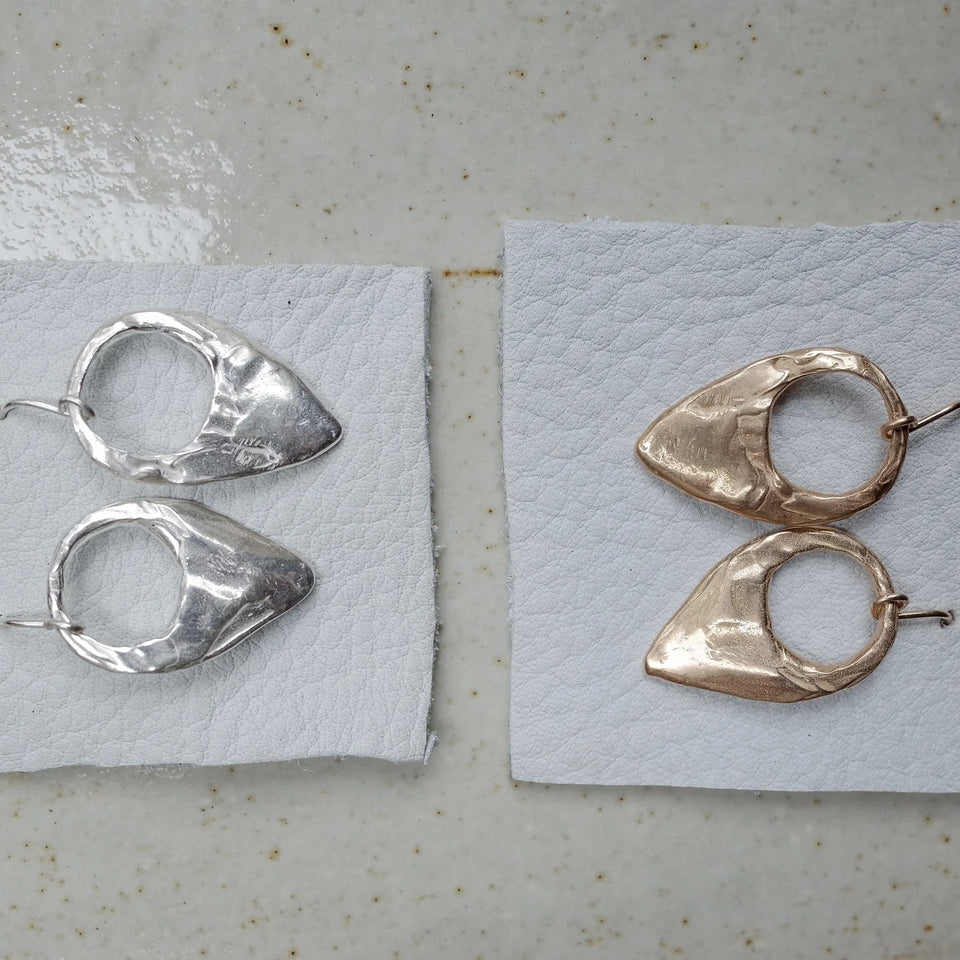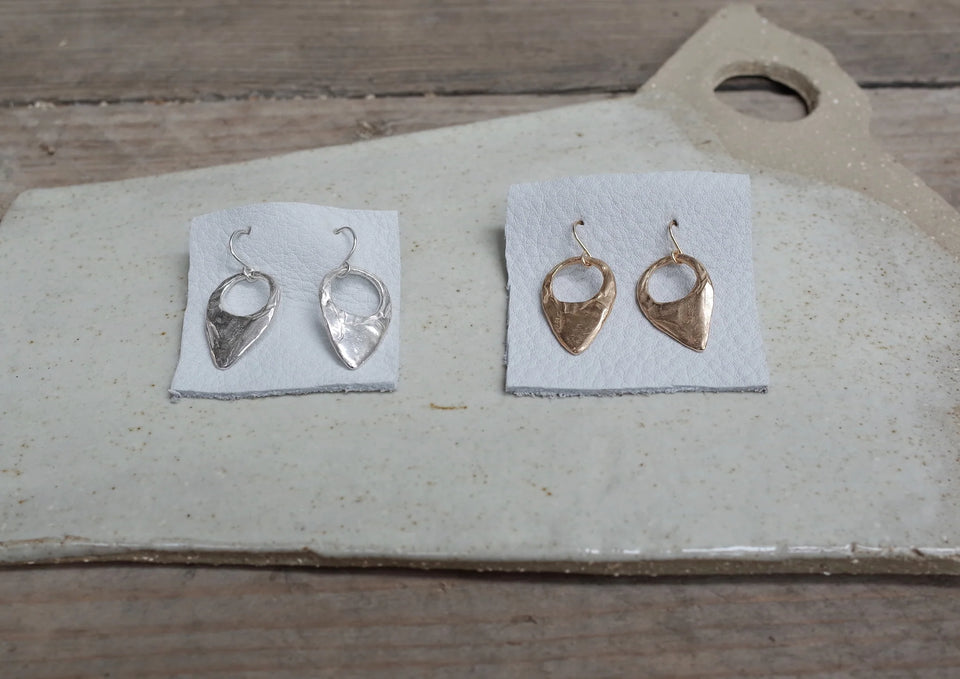 Crescent Tab Earrings
These earrings feature a pointed crescent shape, with a lovely texture that shines. Made by melting wax to create their form, you can see the different layers added over each other that result in their flattering shape. This makes each piece similar, yet unique.  
The ear hooks are hand made in solid Sterling Silver to make your ears happy!
- 100% recycled Sterling Silver
- Crescent Tab is 25 x 16mm
- Approximately 2mm deep
- Hooks are 12mm tall

We are discontinuing this design, when they're gone, they're gone.