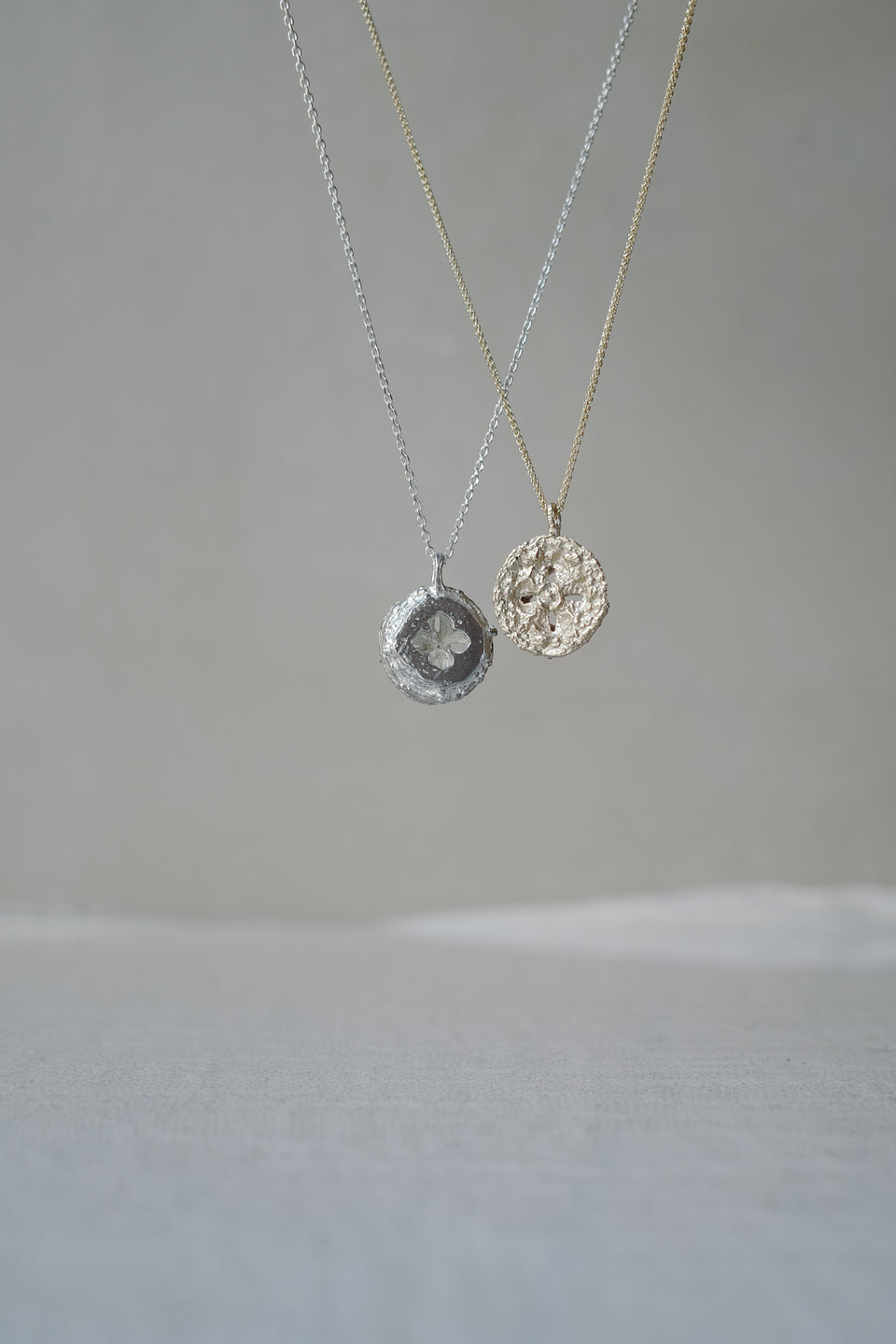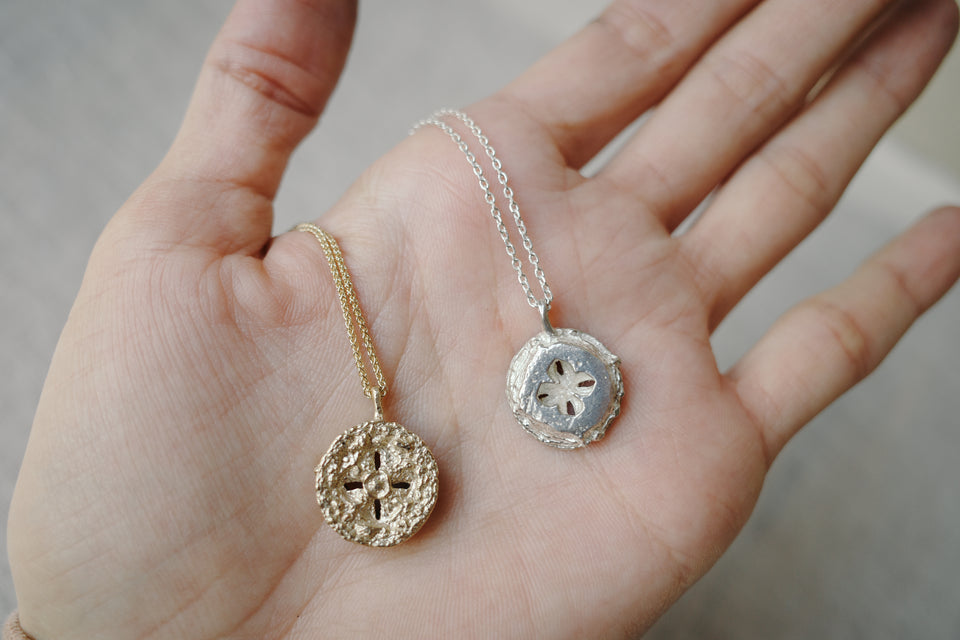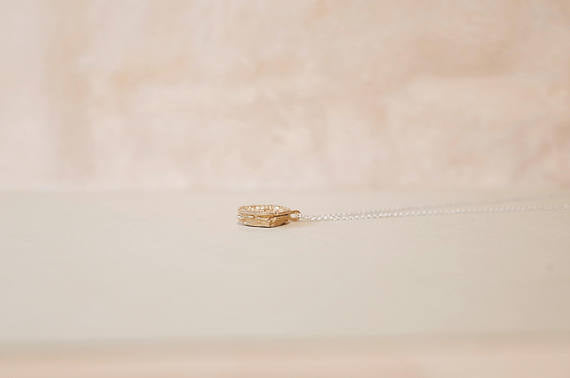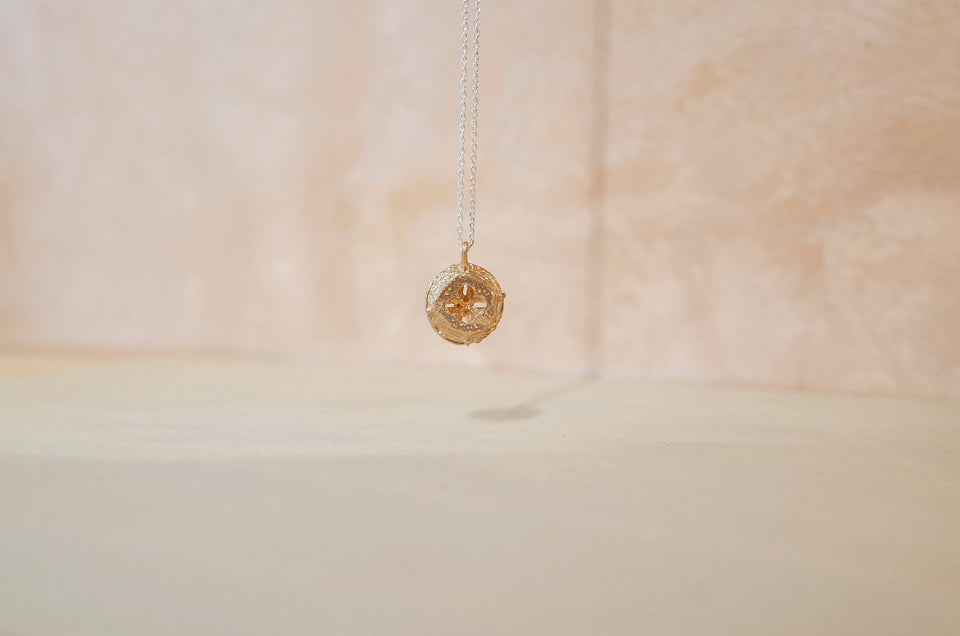 MARSEILLE Necklace
by We Are Arrow
A round slice of Eucalyptus seed found in Marseilles forms this locket-like pendant. The flat pod base is patterned with tiny baubles, while the sliced side shows a beautiful floral cut-out window on the other side.
A 4mm gem can be set in the window. We offer Zircons in shades from ivory to deep cognac and sapphires in lovely blues and greens, both sourced responsibly from Queensland, Australia, and all unheated and untreated.
- Choose from solid Sterling Silver, 9, 14, or 18 karat Gold, or Platinum
- Choose 100% recycled silver, gold, or platinum, or Fairmined Silver or Gold
- Gold and Platinum are fully UK Hallmarked
- Add a 4mm round brilliant cut gemstone or keep it simple with just the necklace
- Pendant is 15mm in diameter and 5mm deep
- Chain is 18 inches and in the same metal as the pendant
Please allow 4 to 6 weeks for the delivery of jewellery cast in precious metals as it will be made especially for you. We do keep a small stock of Sterling Silver and 100% recycled 9 karat Yellow Gold in this design in shop. Contact us if you need to discuss engraving, or other customisation. 
 An explanation of our ethical practices can be found here.