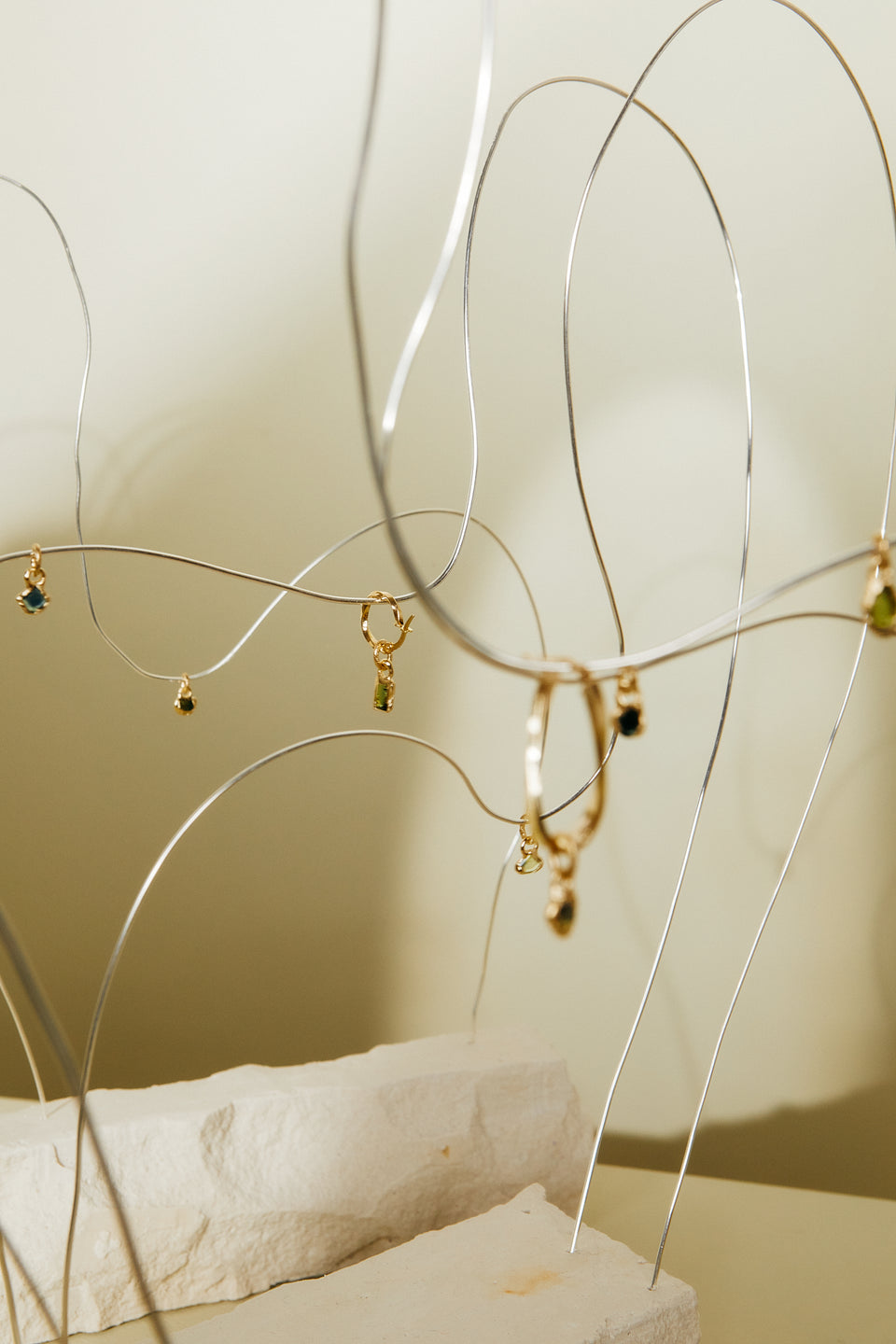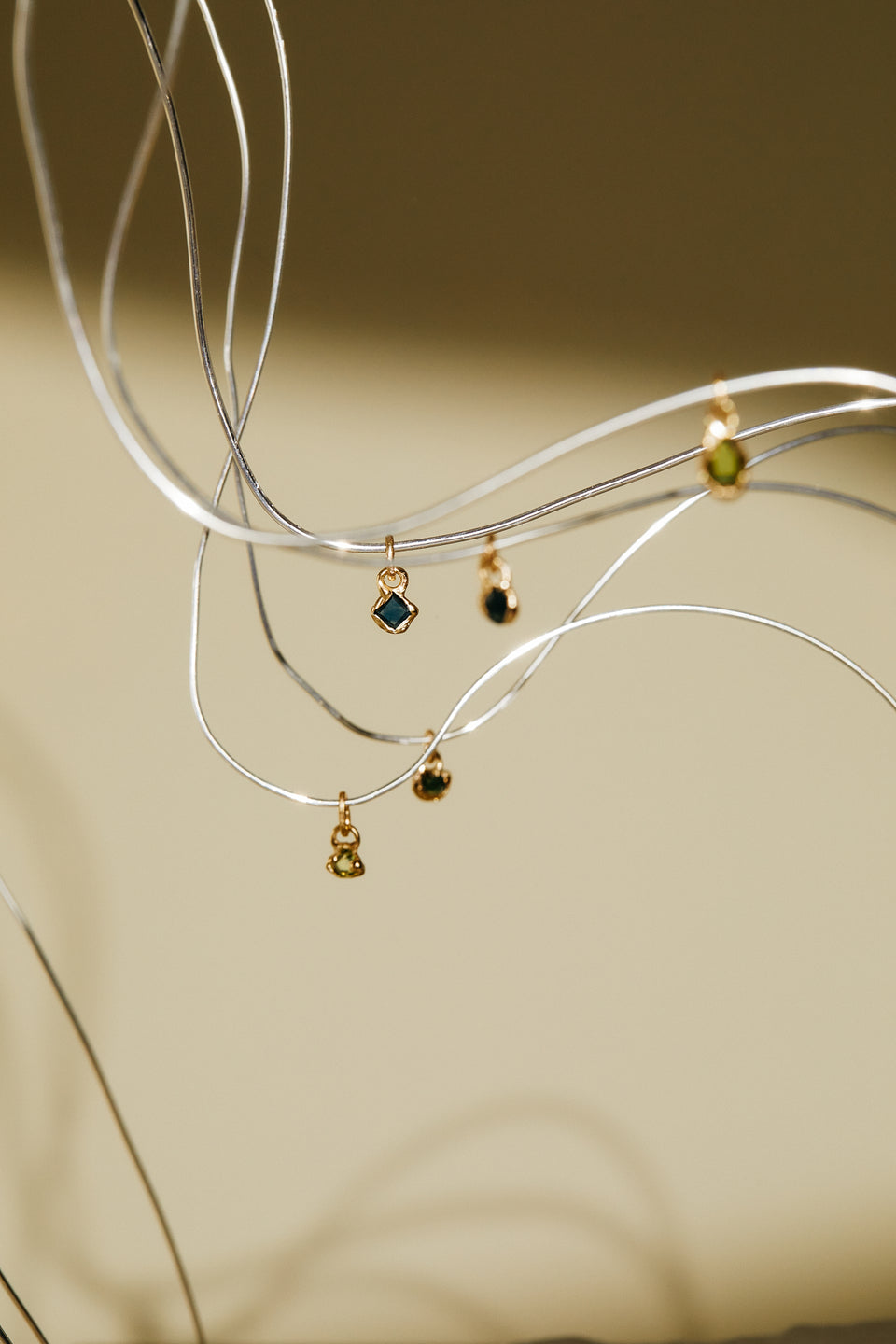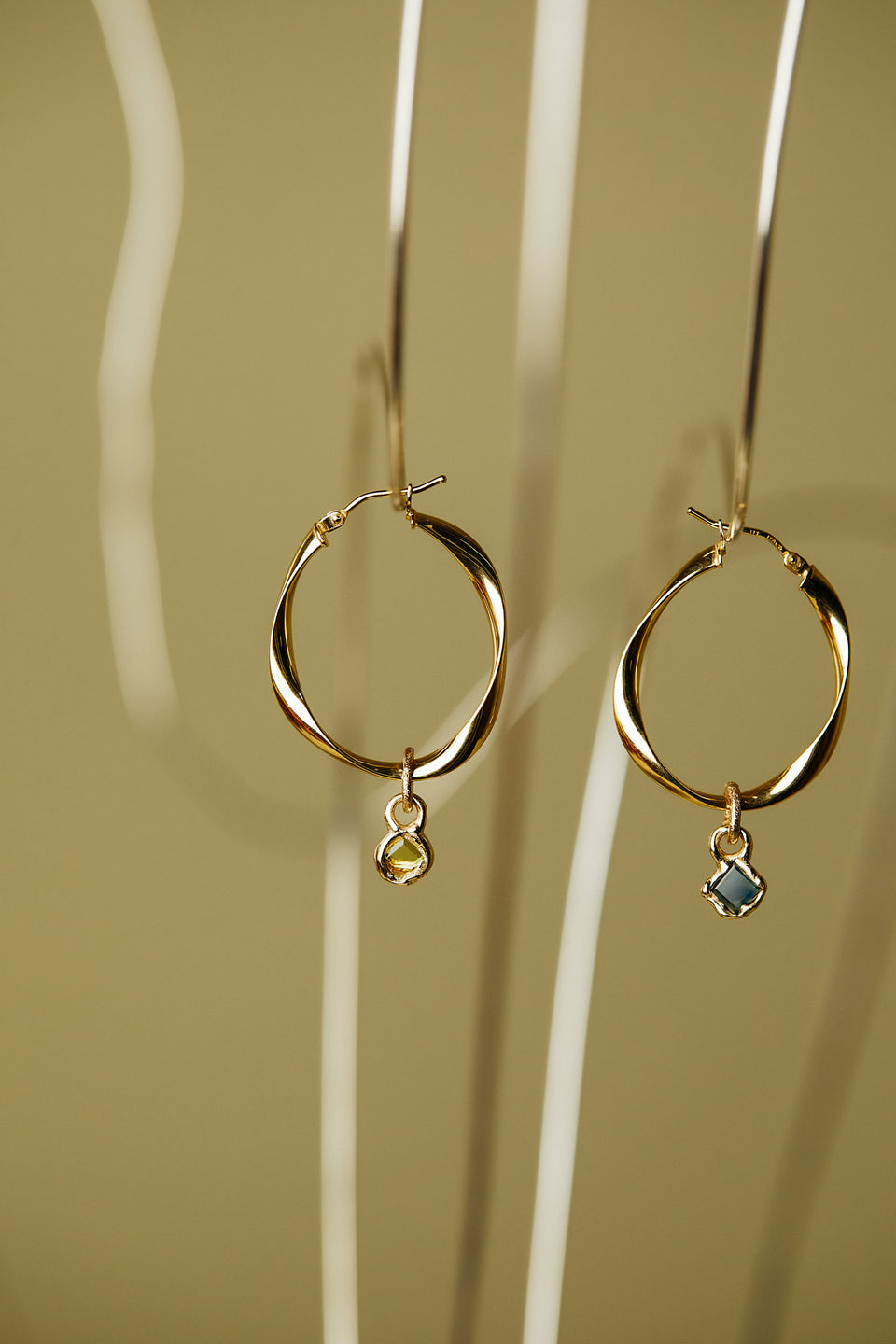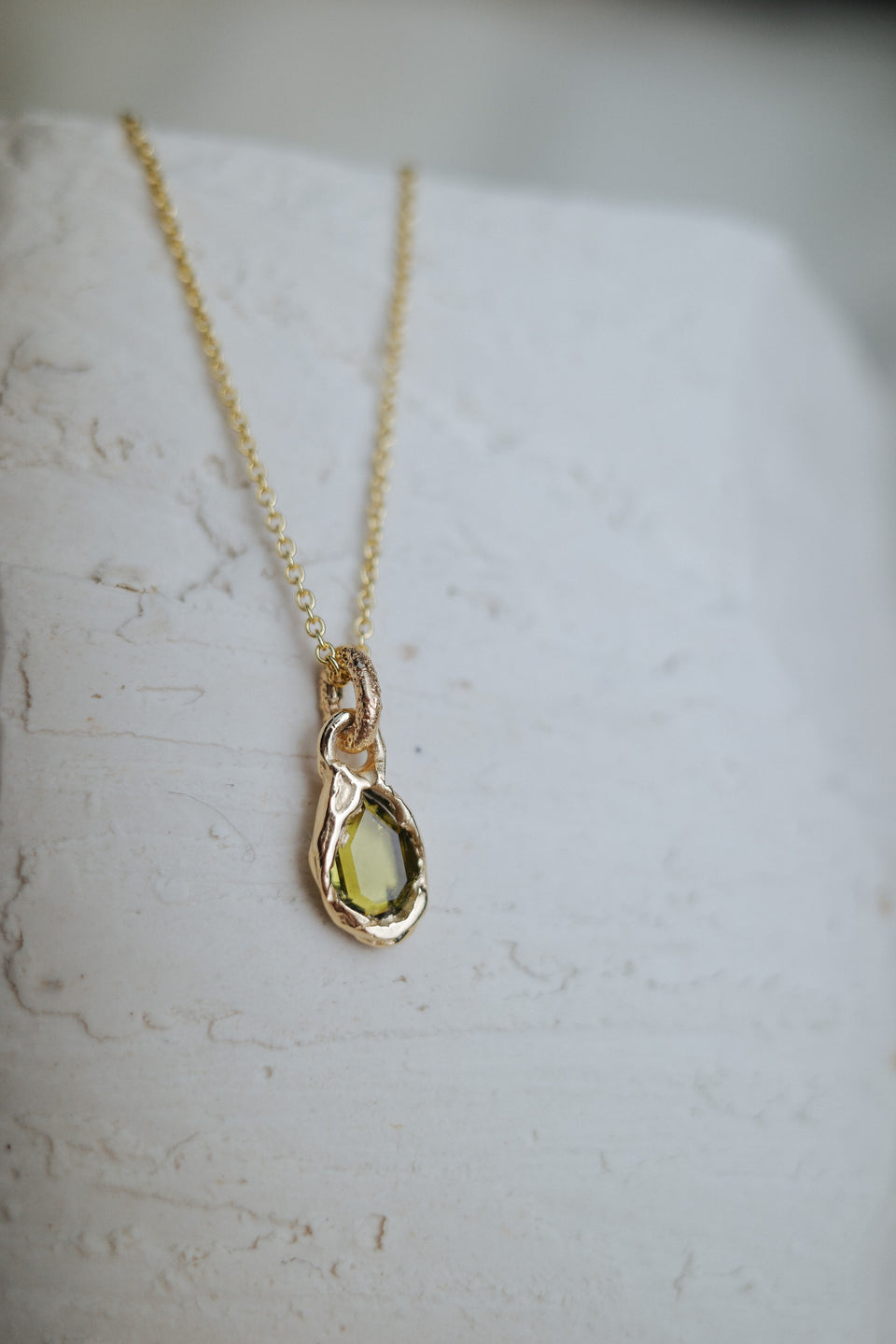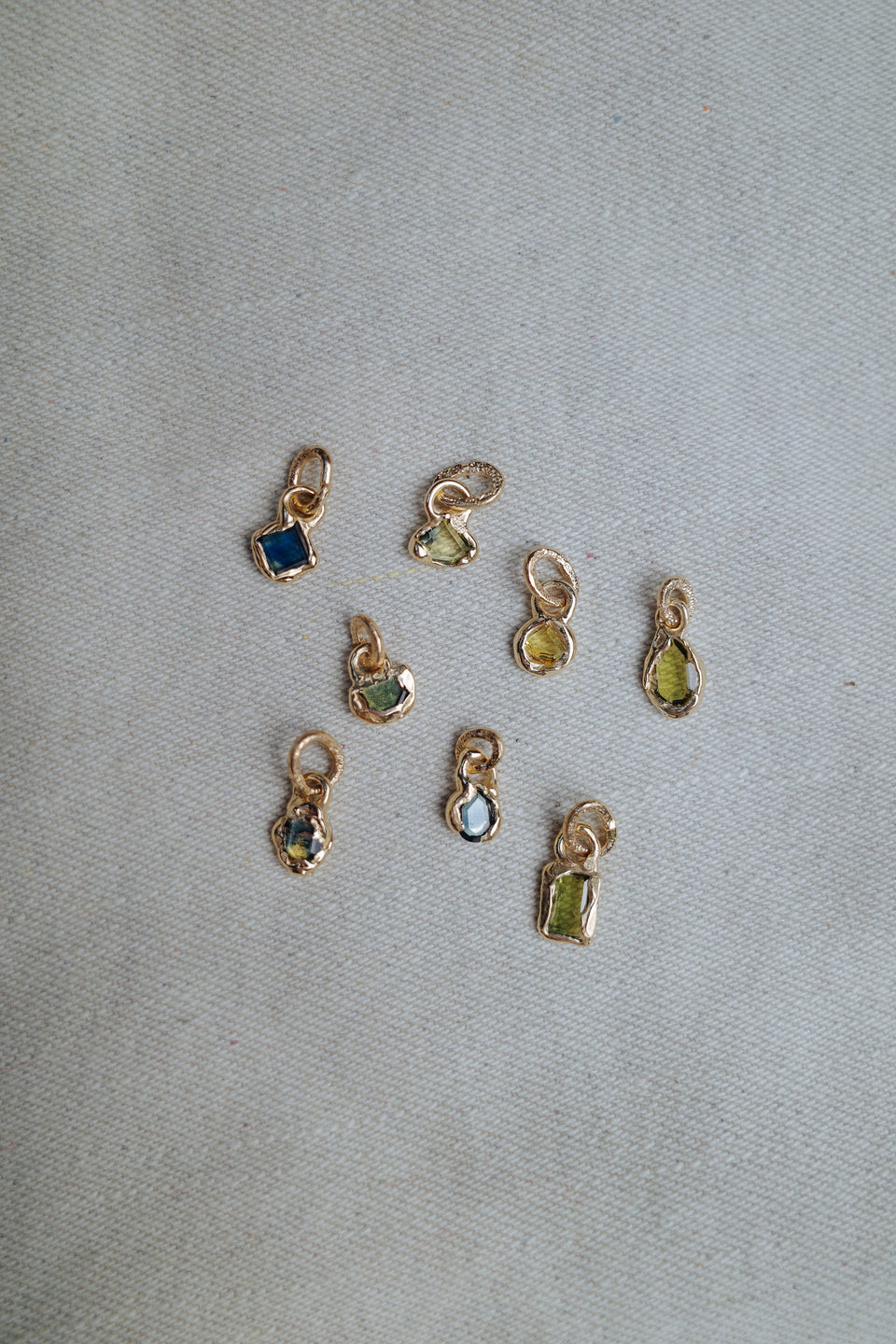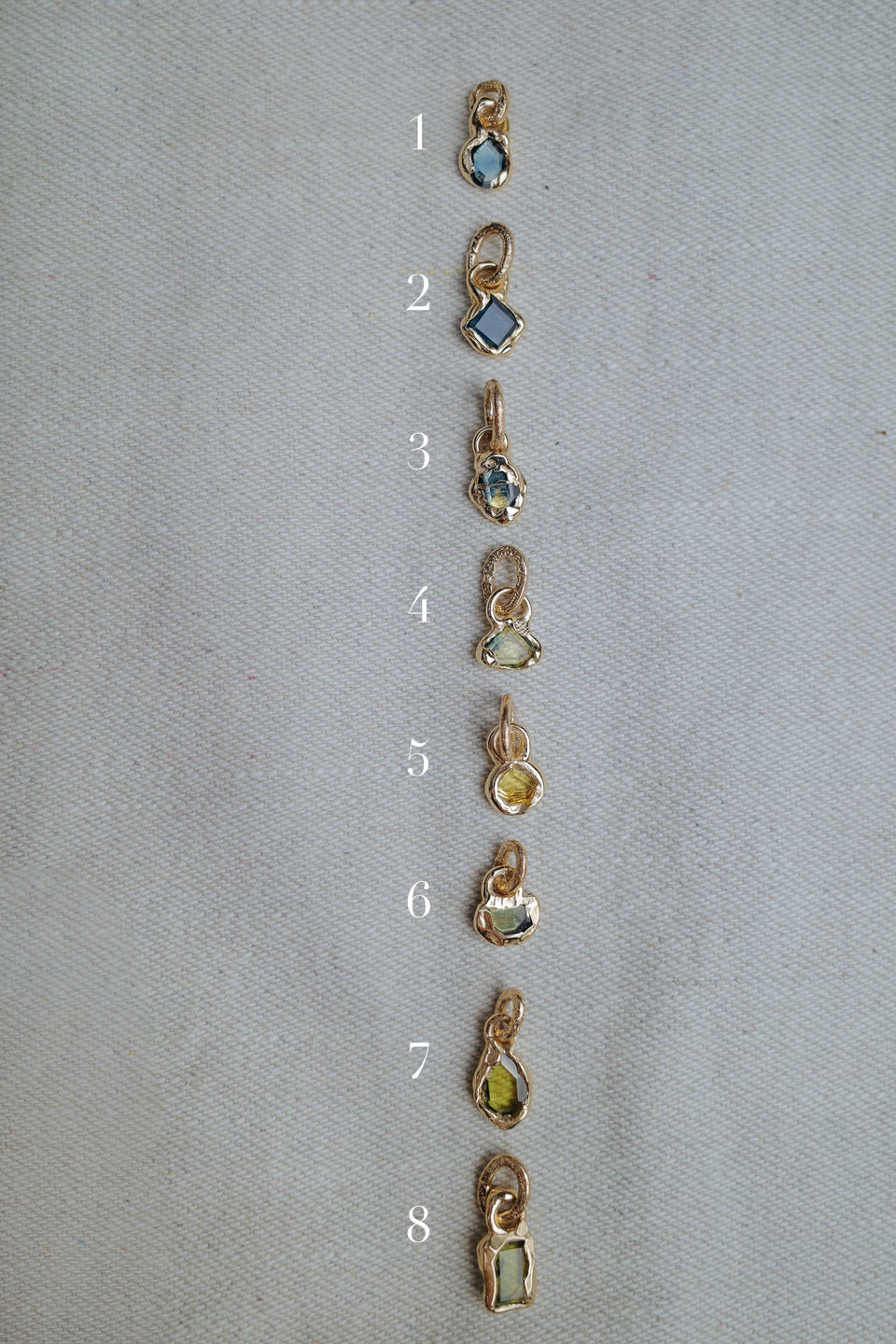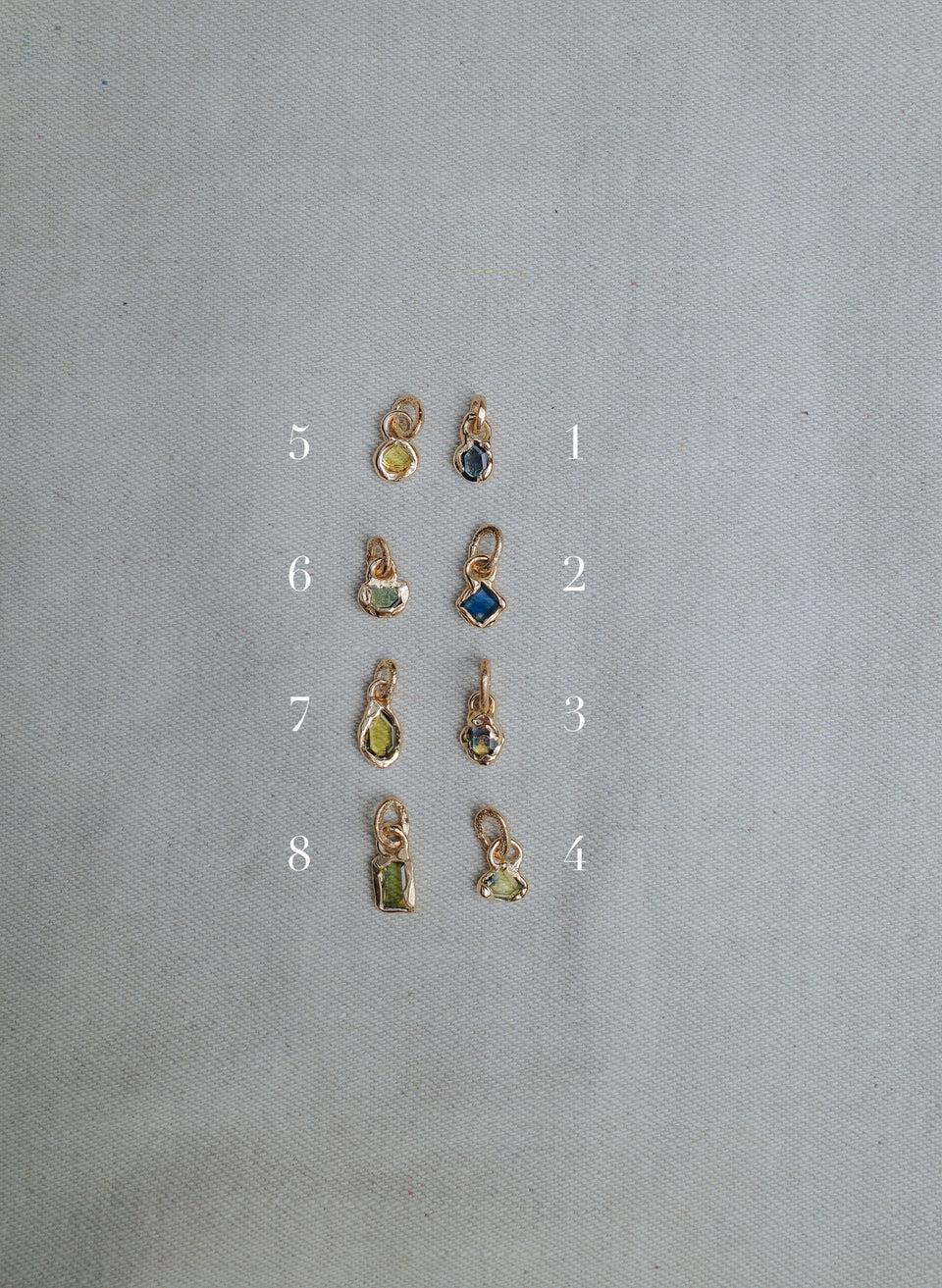 Portrait Sapphire Pendants
These delicate pendants each hold a richly coloured portrait cut Sapphire from Queensland, Australia. In shades of goldenrod, pistachio, jade, teal, and cobalt, each is framed with a flowing sweeps of Gold and hangs from a sparkling, dappled jump ring. These can be threaded onto a chain and worn as a necklace or on to hoops to be worn as earrings. 
- Solid 9 karat Yellow Gold
- Unheated, Untreated, Portrait Cut Sapphires from Queensland, Australia
- Sapphires range from 0.26 - 0.6 carats and 3.6 x 5.5 mm to 7.7 x 4mm
- Pendants range from 5.5 to 2mm in their longest dimension
- Jump rings are 5.5-7mm in length

One of a kind, you will receive your selected pendant as pictured. 

An explanation of our ethical practices can be found here.