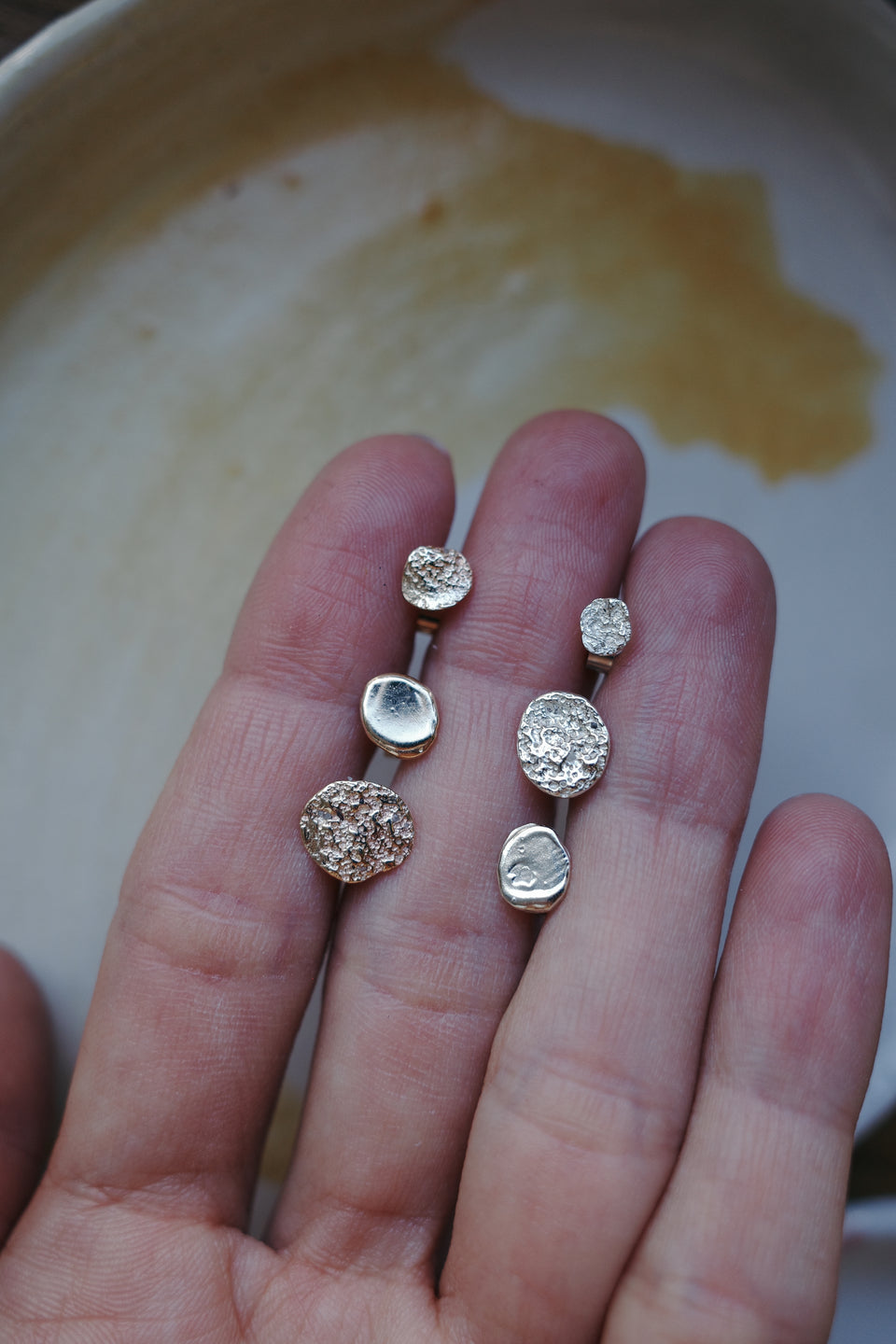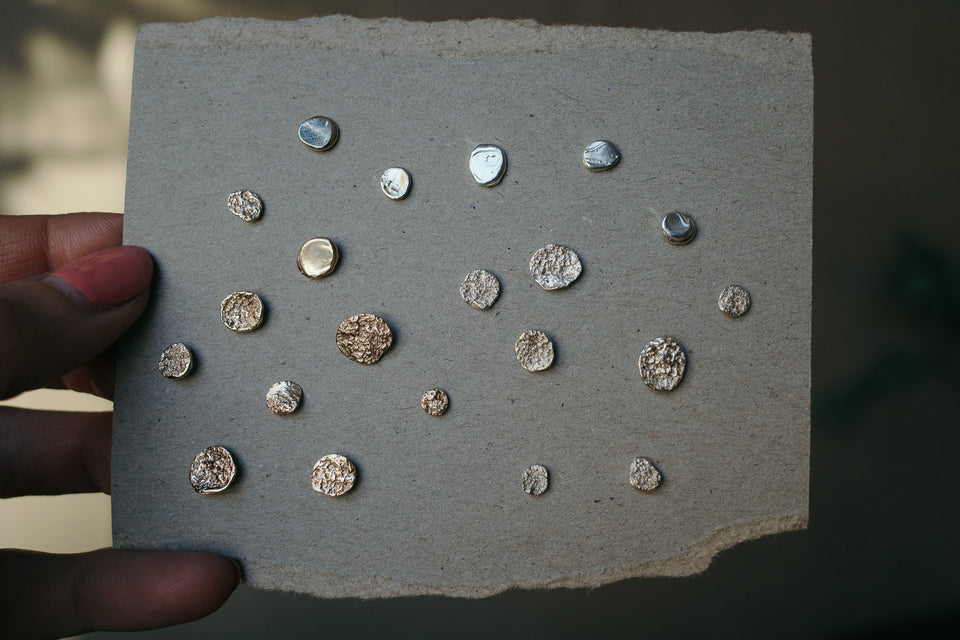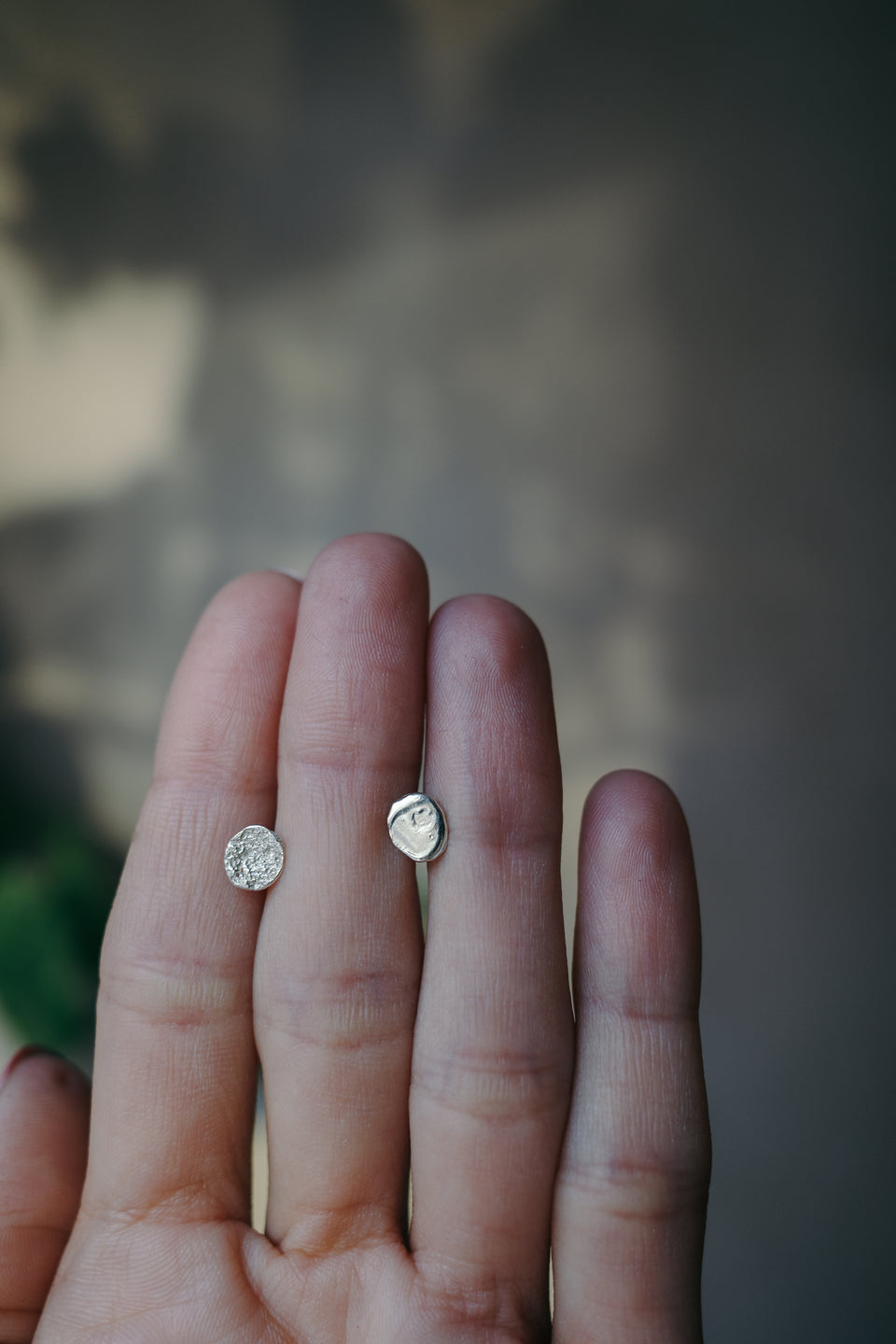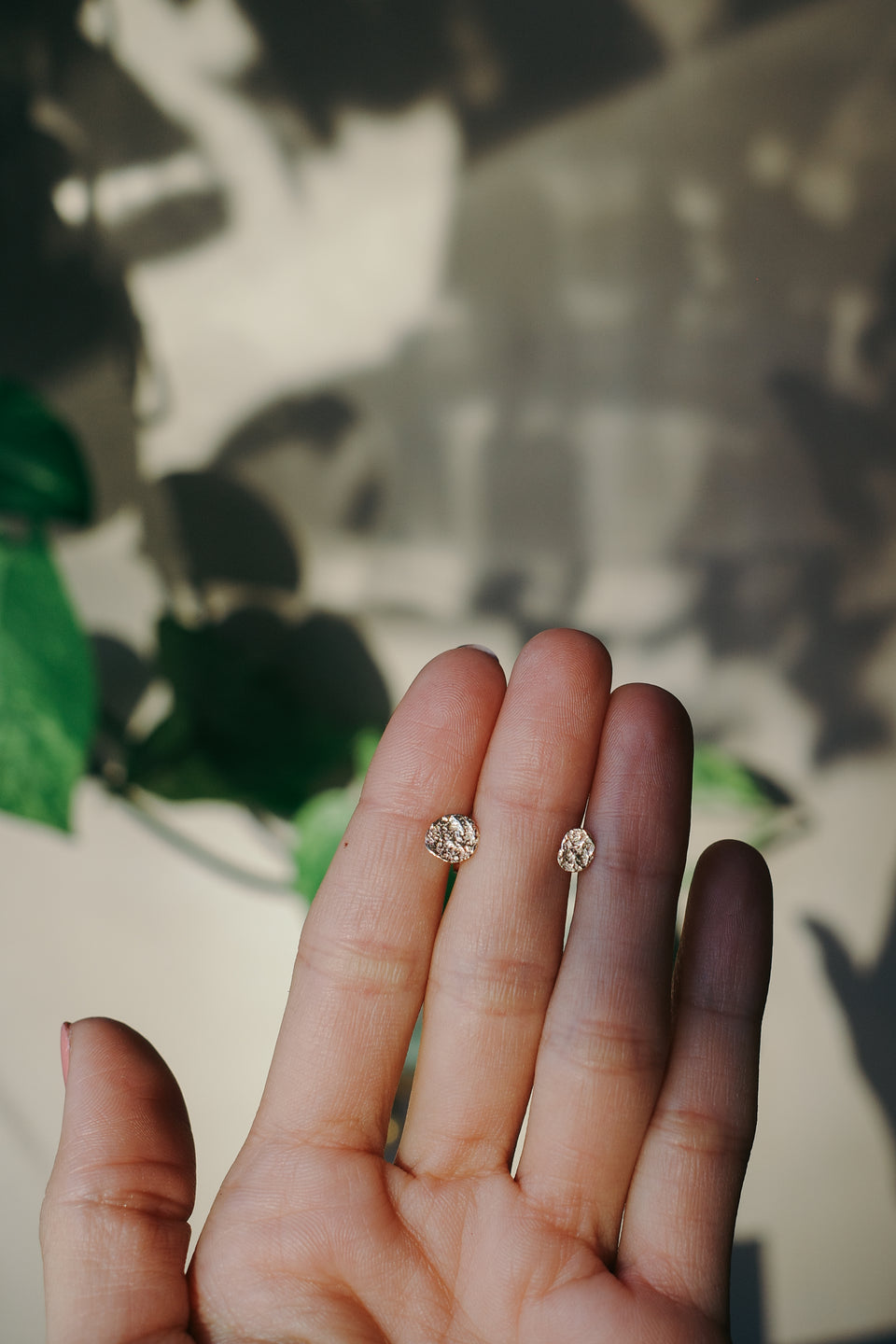 Rocky Studs
by WeAreArrow
Twenty two one-of-a-kind organically textured studs. These earthy beauties are available in three sizes and two textures so you can pick just the right one for you, or make a matched or mismatched pair by ordering two! Choose either a dappled, rocky texture taken straight from nature with a few tiny pieces of pebble remaining in the face, or a smoothly dripped texture reminiscent of a river stone. 
These fun earrings are simple enough to work with many other jewellery pieces, but have more personality than your standard stud. Cast in 100% recycled 9 karat White or Yellow Gold with matching posts and scrolls, they're suitable for daily wear.
Sold individually.  
- Solid 100% recycled Yellow or White Gold
- Posts and scrolls also solid Yellow or White Gold
- Small size studs approx 4-5 mm long
- Medium size studs approx 6-8 mm long
- Large studs approx 8-10 mm long

Contact us to select your stud personally.