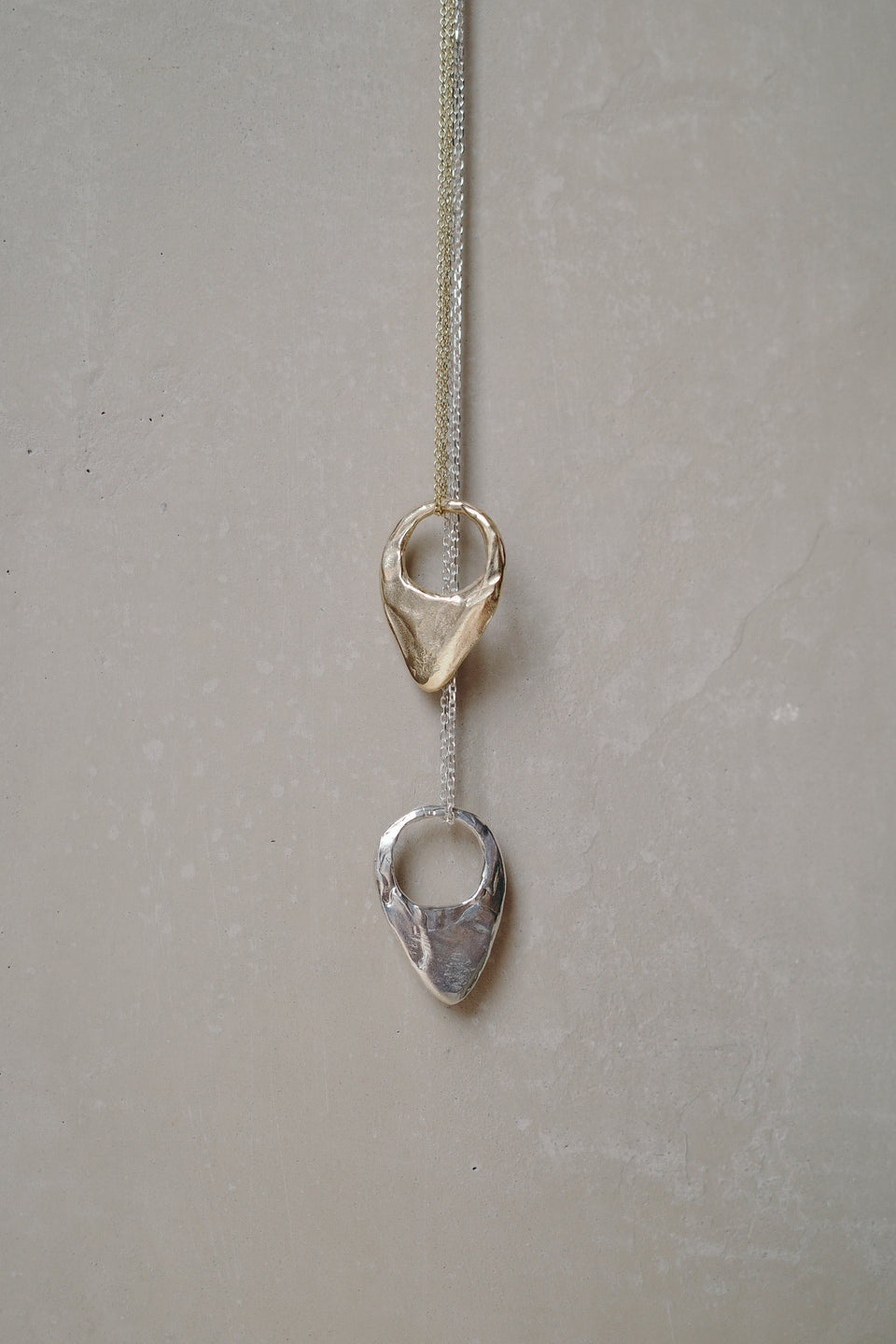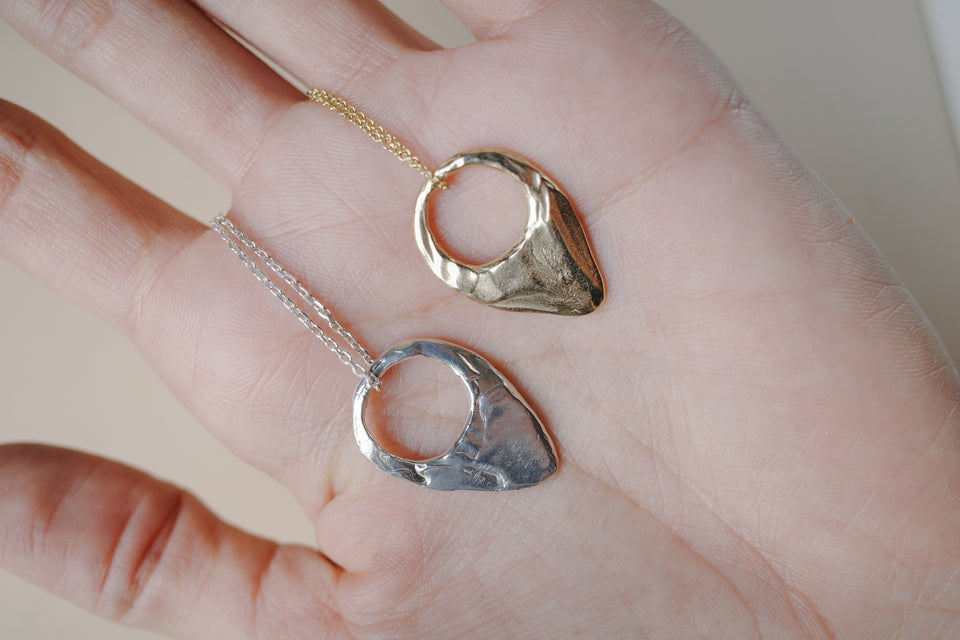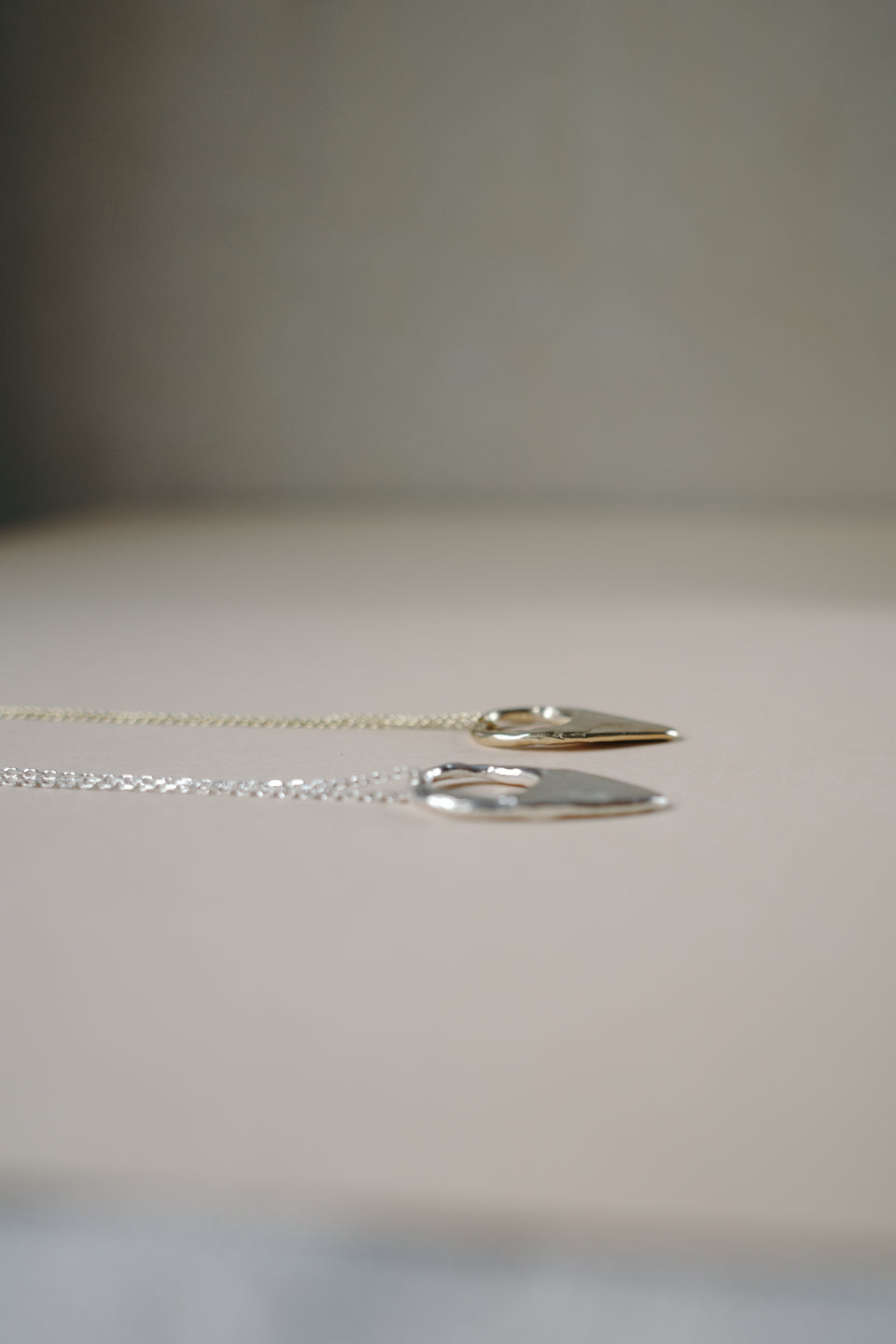 Crescent Tab Necklace
by We Are Arrow
This necklace is a great everyday piece with a lovely texture that shines. Made by melting wax to form the pointed crescent shape, you can see the different layers added to create these pendants!  This makes each piece similar, yet unique. 
- Choose from solid Sterling Silver, 9, 14, or 18 karat Gold, or Platinum
- Choose 100% recycled silver, gold, or platinum, or Fairmined Silver or Gold
- Gold and Platinum are fully UK Hallmarked
- Crescent Tab is 25 x 16mm
- Approximately 2mm deep
- Chain is 18 inches
Please allow 4 to 6 weeks for the delivery of jewellery cast in precious metals as it will be made especially for you. We do keep a small stock of Sterling Silver and 100% recycled 9 karat Yellow Gold in this design in shop. Contact us if you need to discuss engraving, or other customisation. 
 An explanation of our ethical practices can be found here.