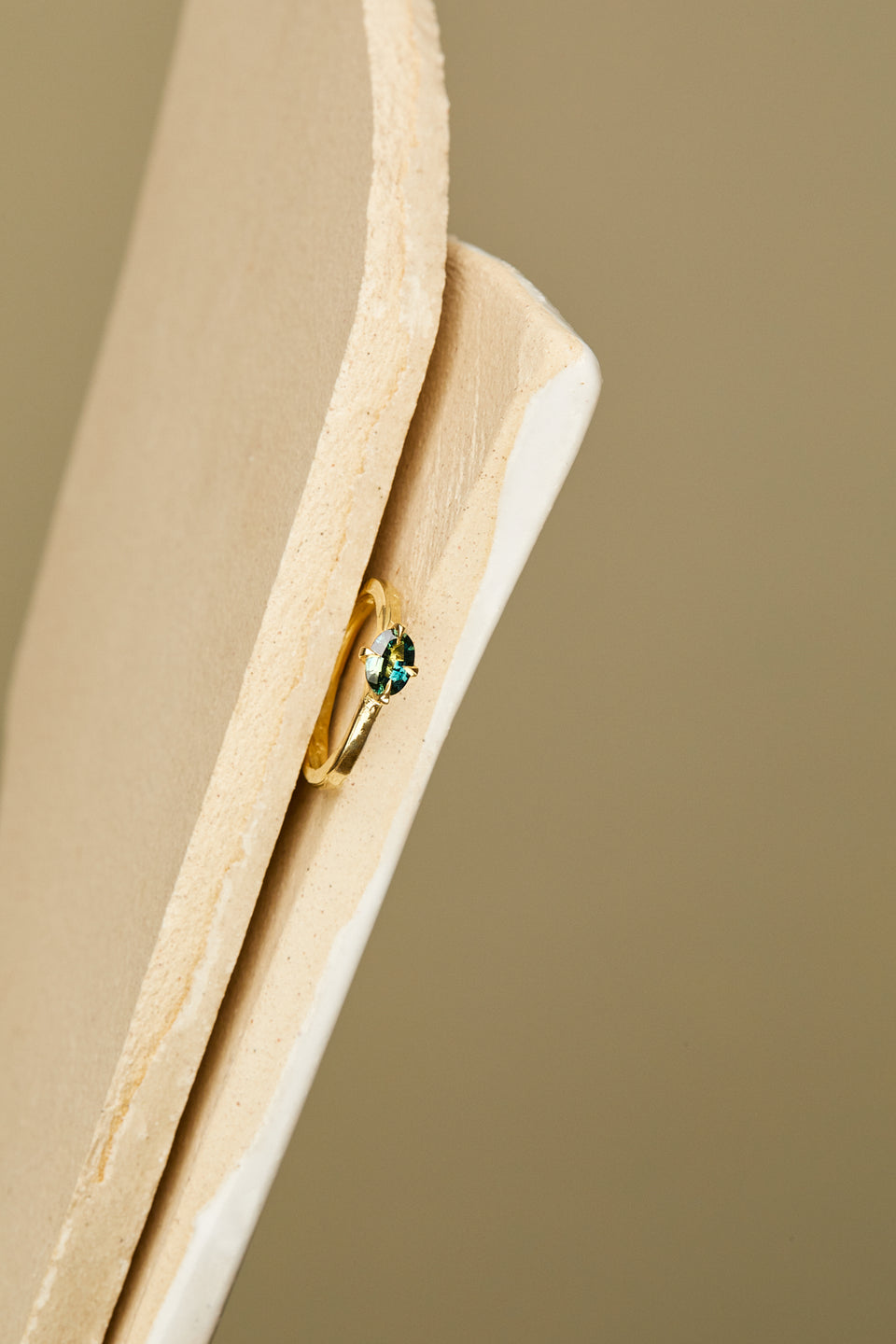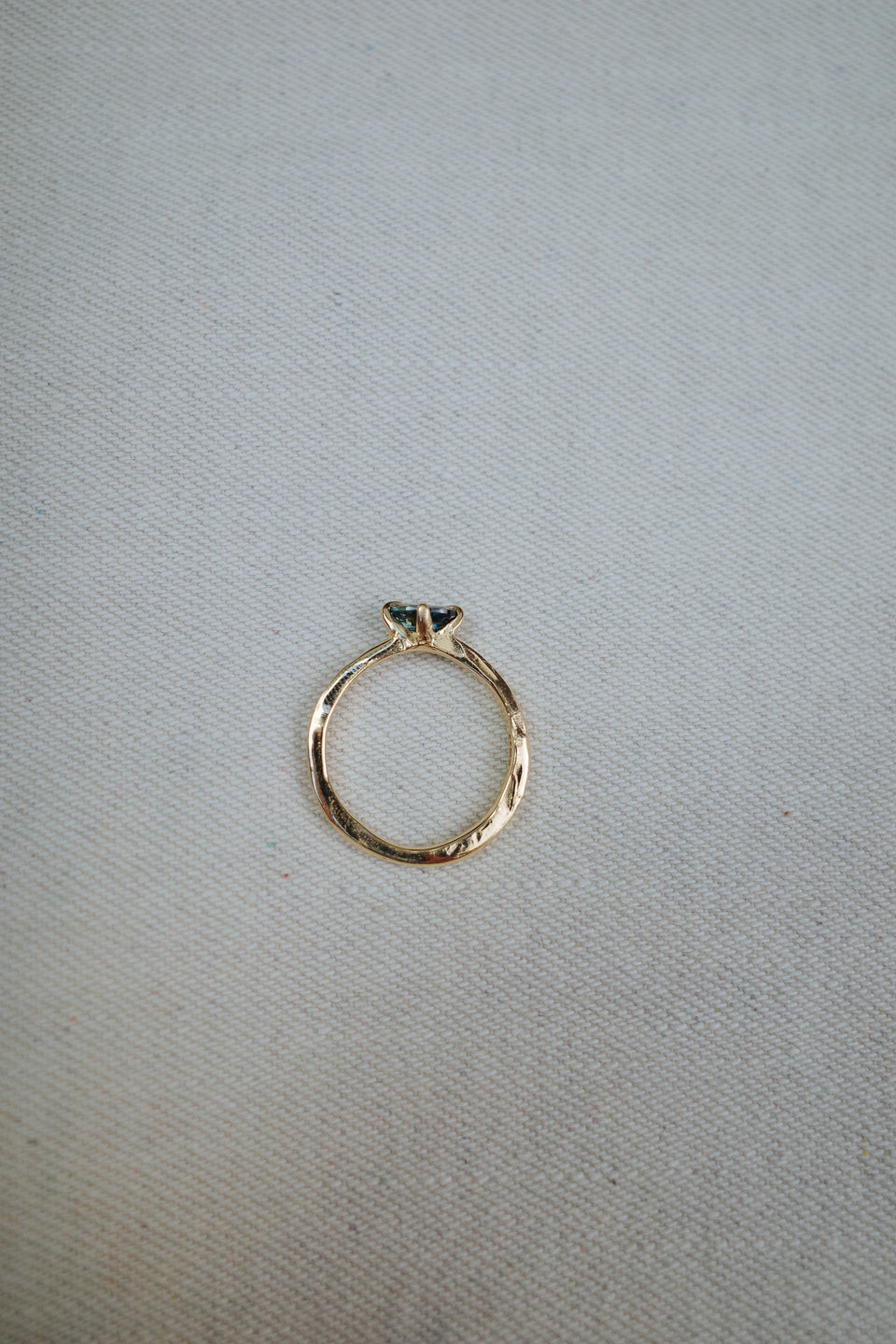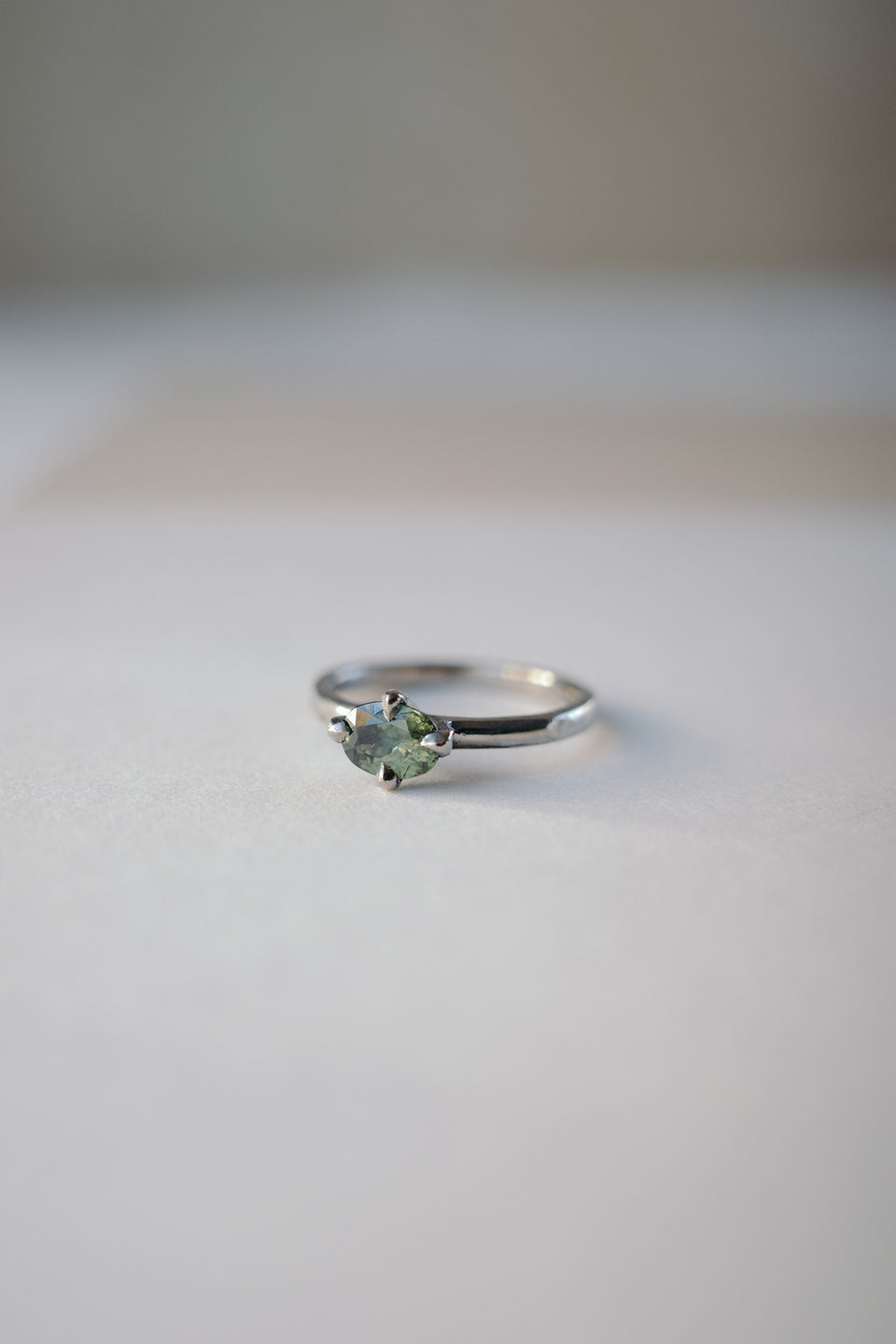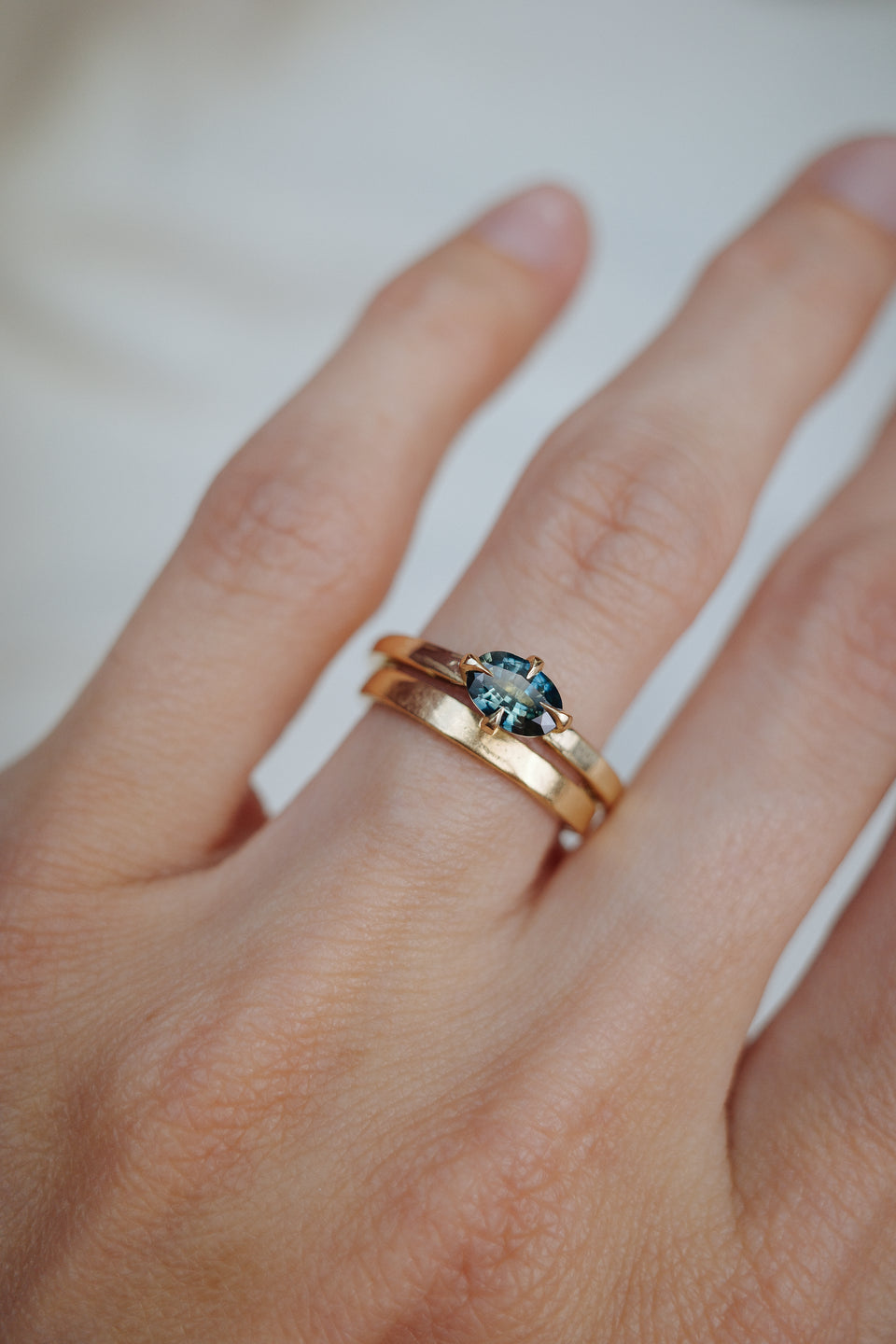 |Semi Bespoke| Oval Compass Claw Solitaire
by We Are Arrow
This stunning ring is perfect for someone looking for an uncommon, alternative engagement ring. An oval jewel of your choice is held by four flat, pointed prongs at the cardinal direction points. Hand carved in wax, this ring has an organic and slightly ancient yet modern feel. 
Contact us if you are interested in selecting your gem personally!
- Chose Solid 9, 14, or 18 karat Gold, or Platinum
- Choose 100% recycled Gold or Platinum or Fairmined Gold
- All rings fully UK Hallmarked
- Choose from Sapphire and Diamond options for the centre stone
- Centre stone is 4 x 6mm
- Choose Talon or Round claws
- Band is 2mm wide
Please allow 6 to 8 weeks for the delivery of this ring as it will be made especially for you. Contact us if you would like to select your stone personally or if you would like to add small stones to the band of this ring!
Pictured:
- 18 karat Yellow Gold + Green Sapphire with talon claws
- 18 karat White Gold + Green Sapphire with talon claws
- 18 karat Yellow Gold + Green Sapphire stacked with plain gold band